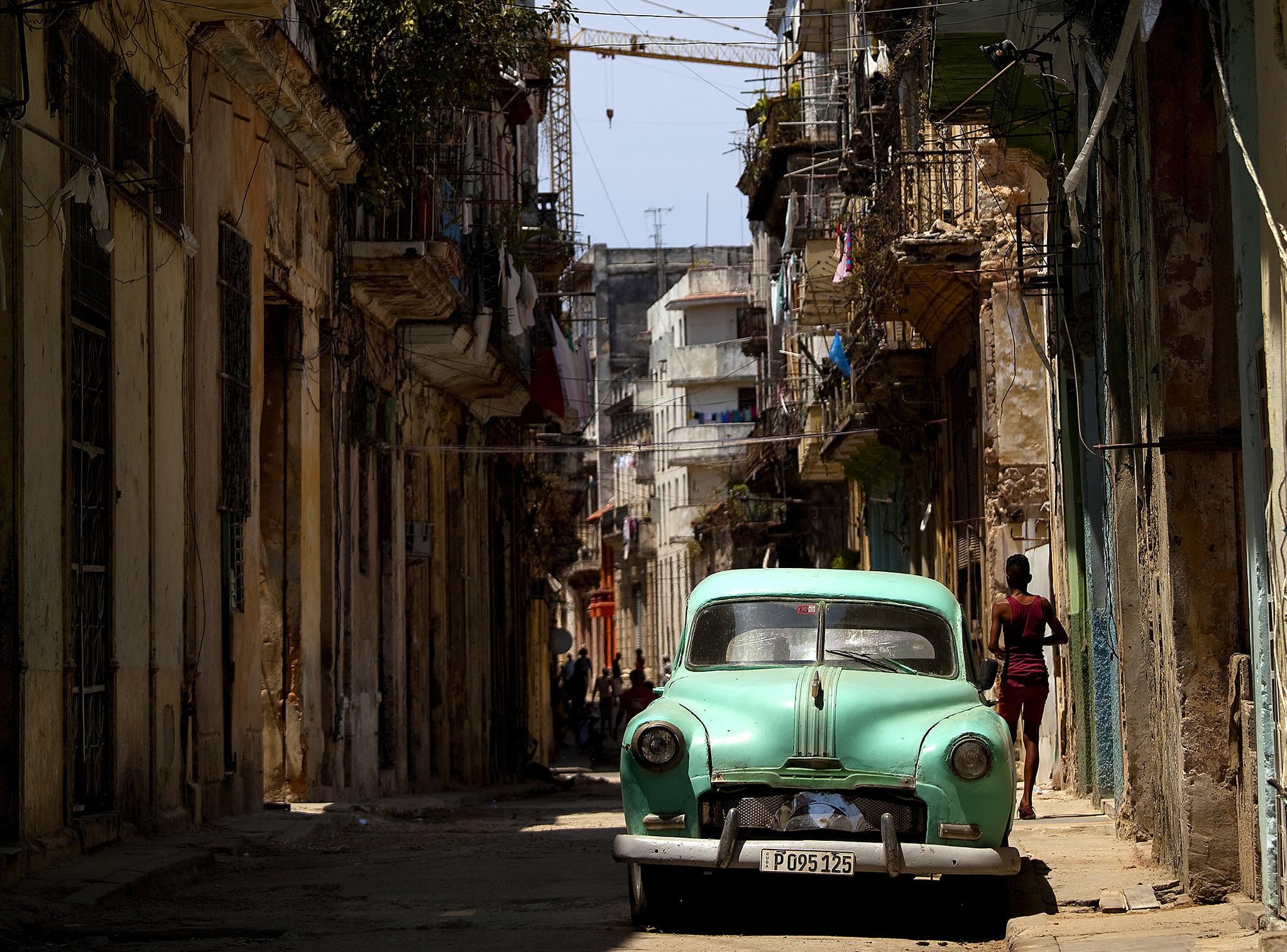 ---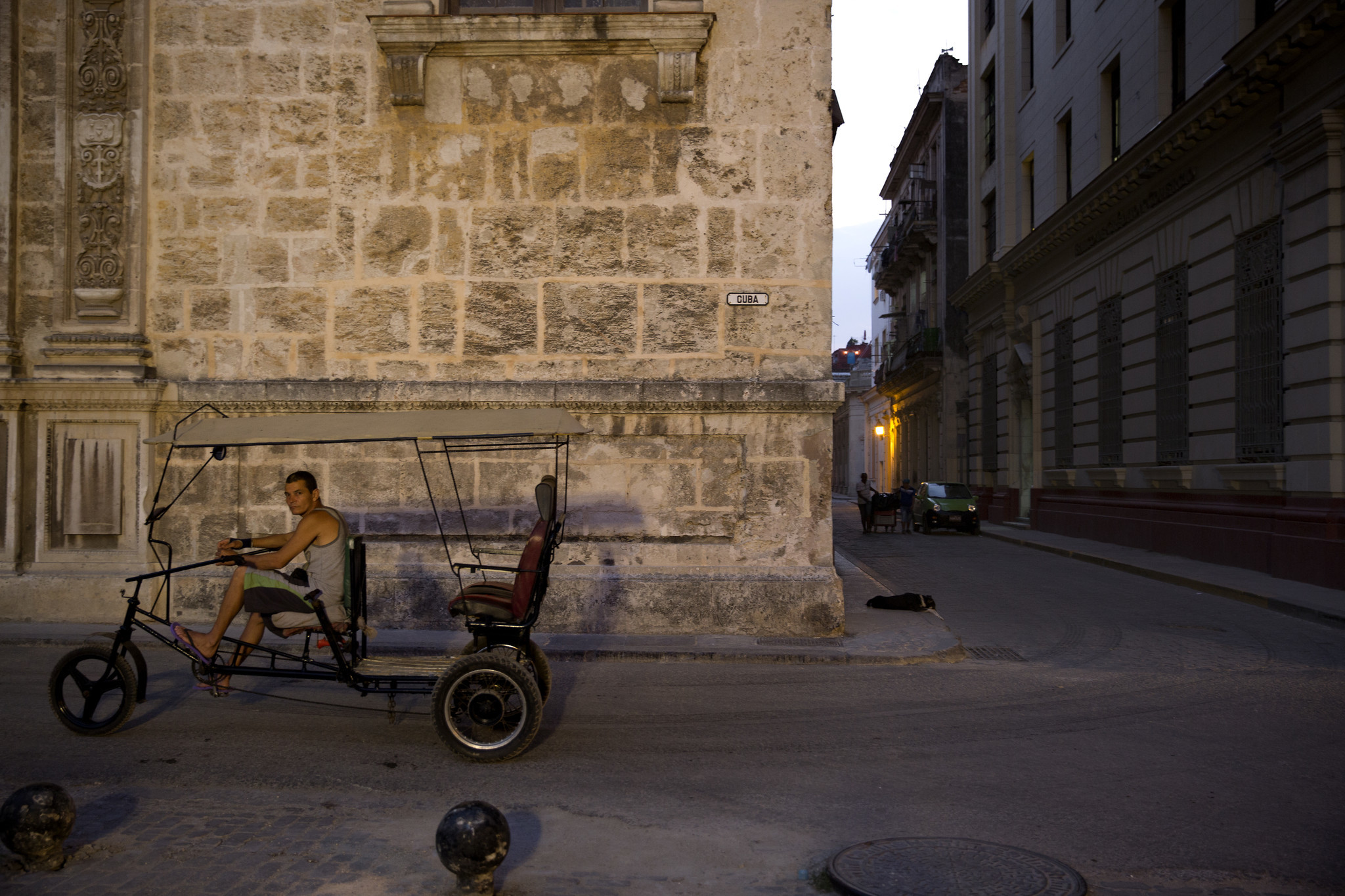 The contrast between new and old is startling in Cuba. At top, schoolchildren gather in Havana's brightly painted Plaza Vieja. Beyond the popular square of this 500-year-old city, you'll find the crumbling facades of buildings worn by time and sea salt. Along the cobblestone streets of Habana Vieja — Havana's city center — vintage American cars defy their age. If you're not lucky enough to have four wheels of your own, you can hire someone to give you a ride on three.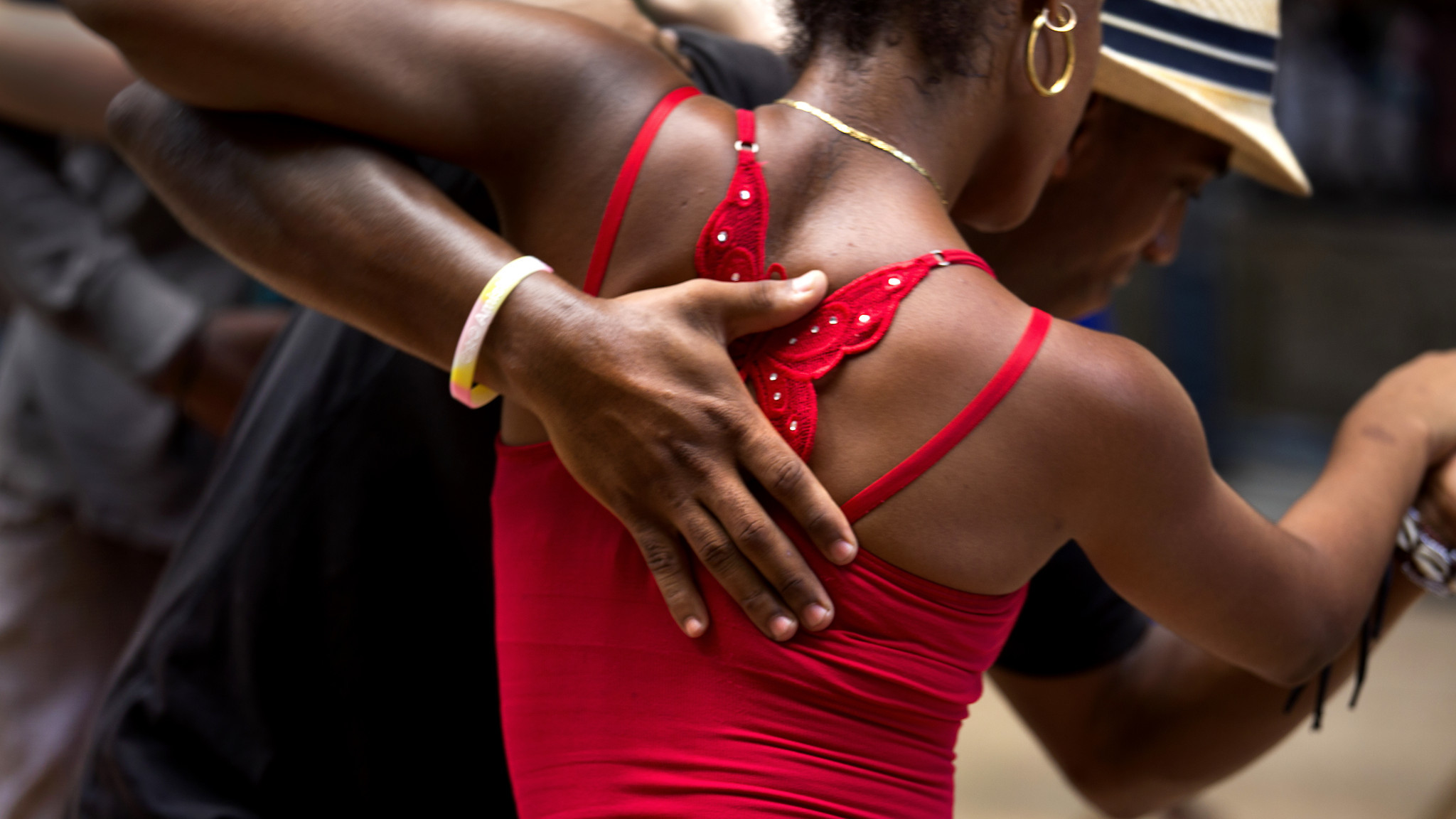 ---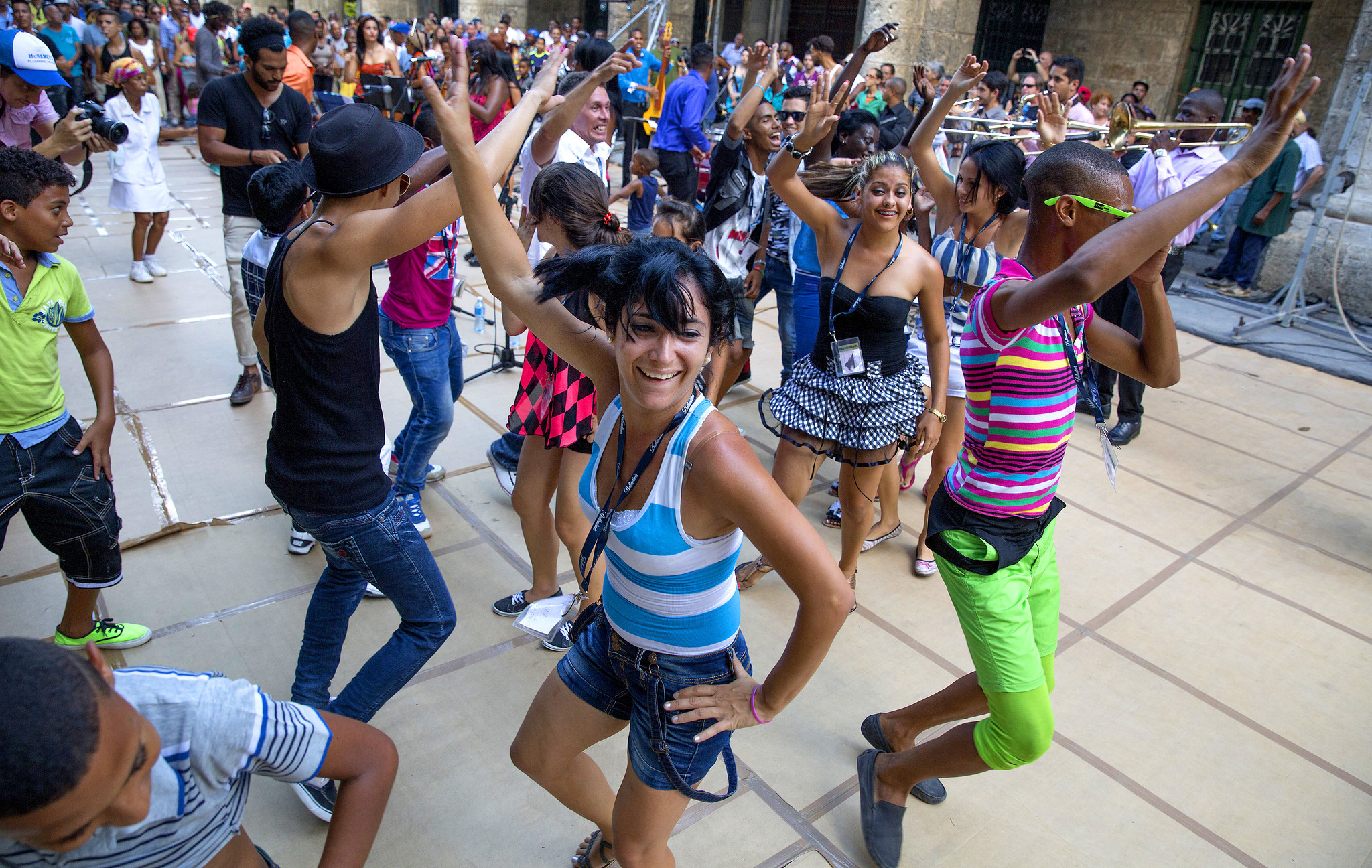 ---
Plaza de Armas in the center of Havana is ideal for people watching or for grabbing a dance partner for a quick spin. Or you can just step aside and watch as exuberant youths show off more contemporary dance moves. Life in Cuba revolves around these public arenas, which provide a backdrop for entertainment as well as milestone memories: Here, a young girl dazzles as she walks through the Plaza de San Francisco after her quinceañera — coming of age — celebration.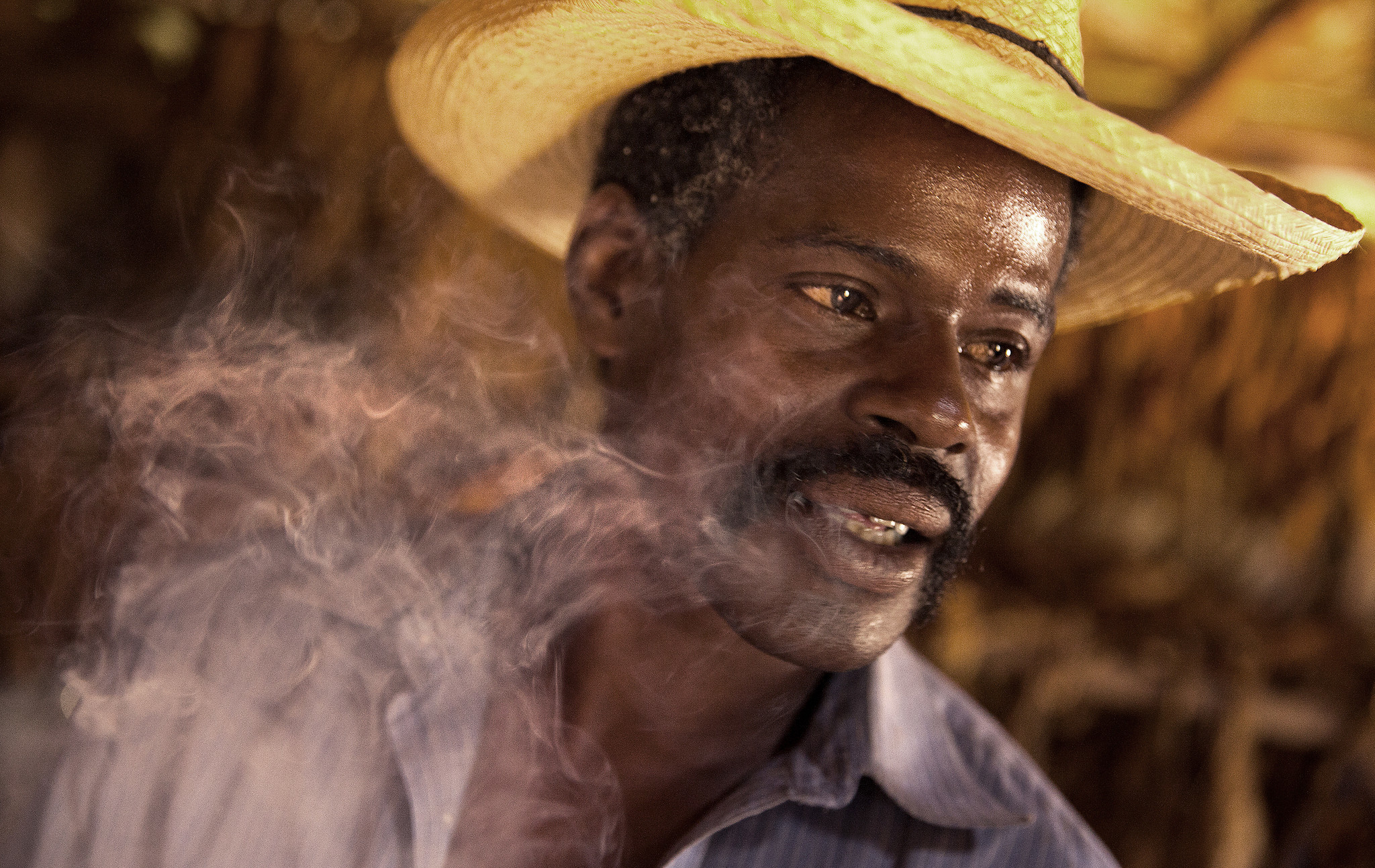 ---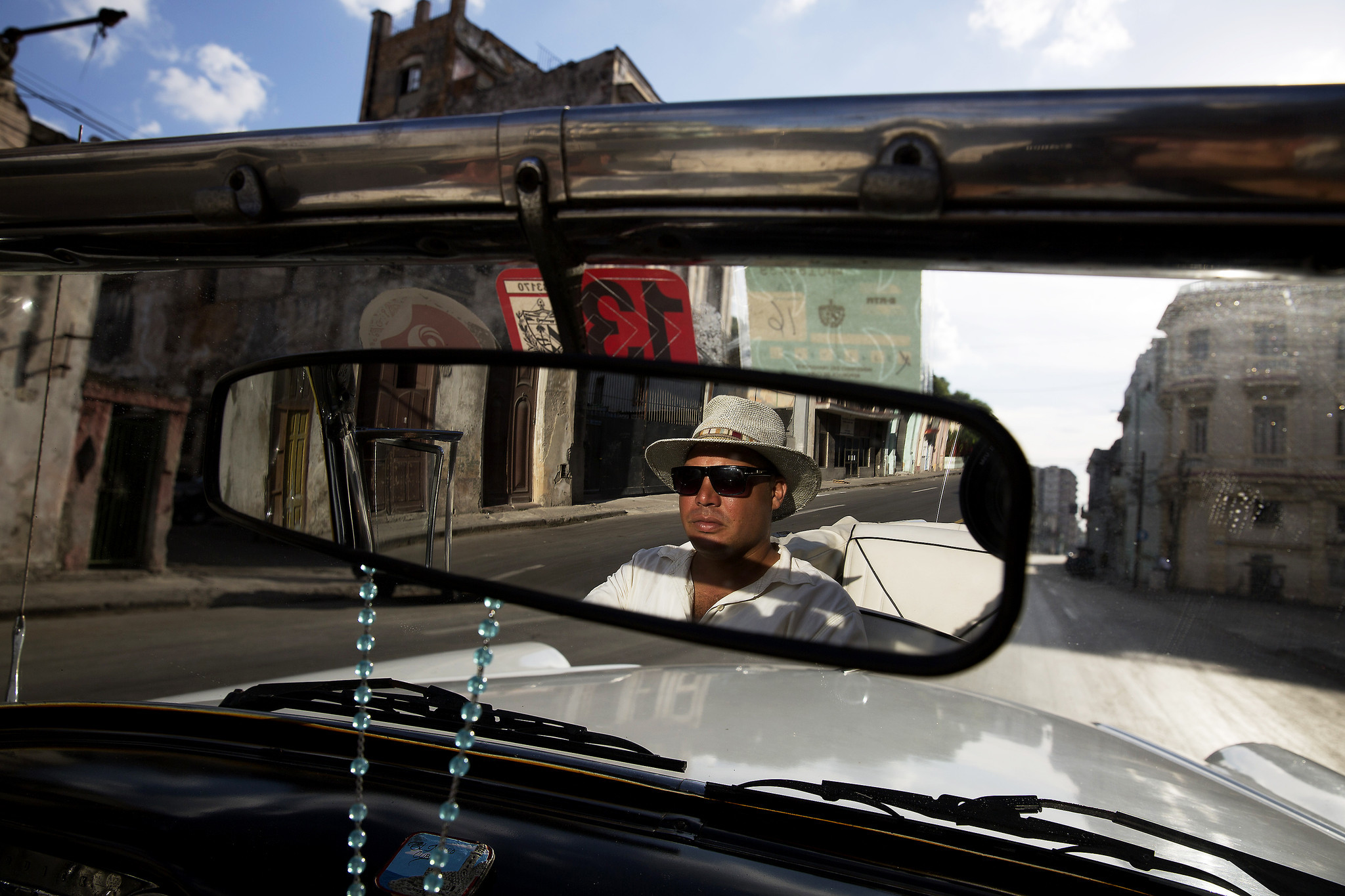 Money is scarce, so Cubans find joy in simpler pleasures. That includes tasting a freshly rolled cigar on a tobacco farm in Pinar del Río, at the western end of the island, or enjoying the tropical breeze while traversing Havana with the top down on a vintage convertible. Below, a young man dives into the water along Havana's Malecón waterfront promenade. Fishing is a popular pastime at the Castillo de los Tres Reyes del Morro, a picturesque fortress once used to guard Havana's bay, and at the Canal de Entrada in Havana.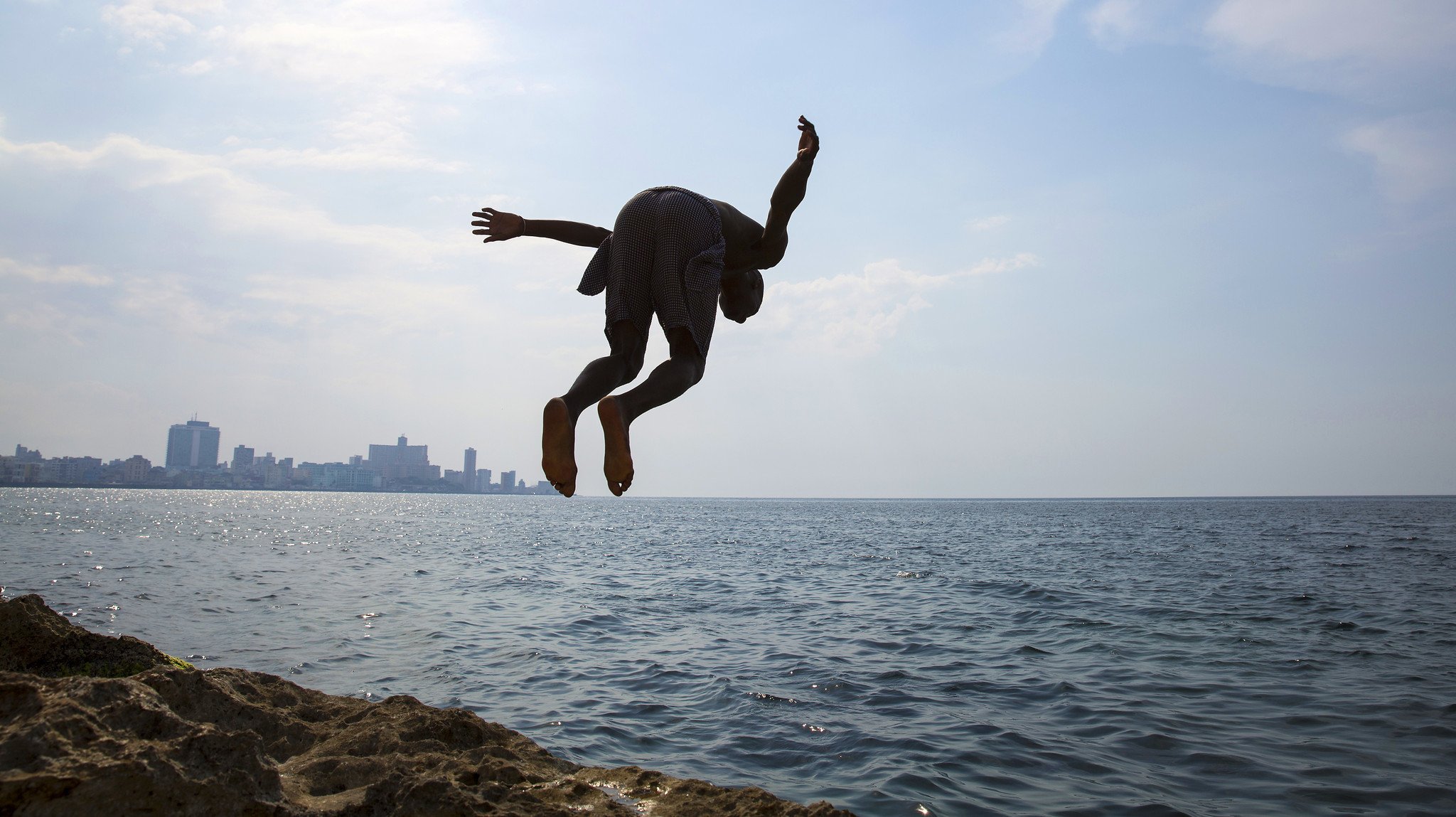 ---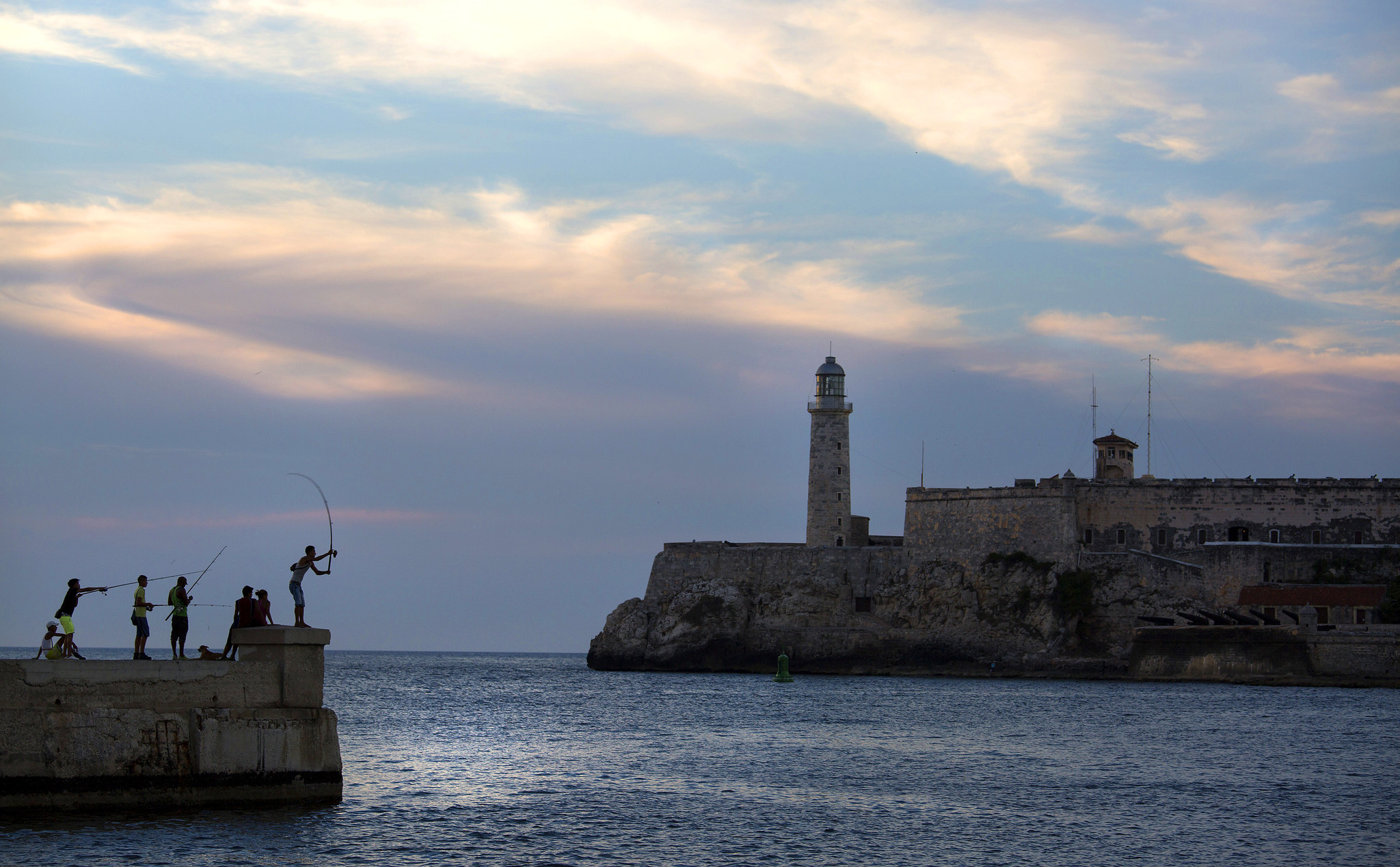 ---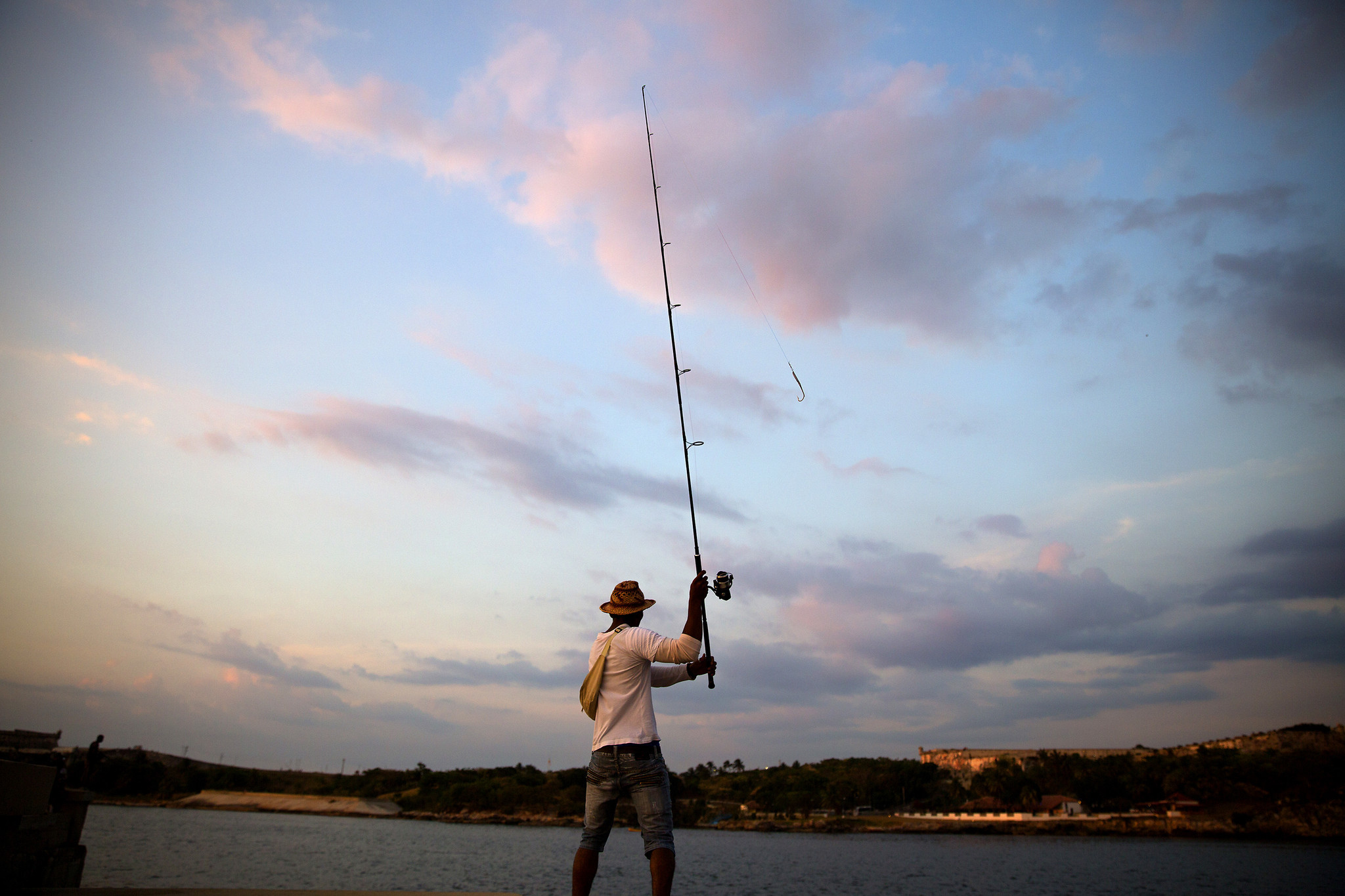 Glimpses of everyday living on the island that time forgot: A view of the Old Havana skyline through windows of La Guarida restaurant; laundry hanging from an apartment balcony; and a couple enjoying the fading sunlight on the Malecón.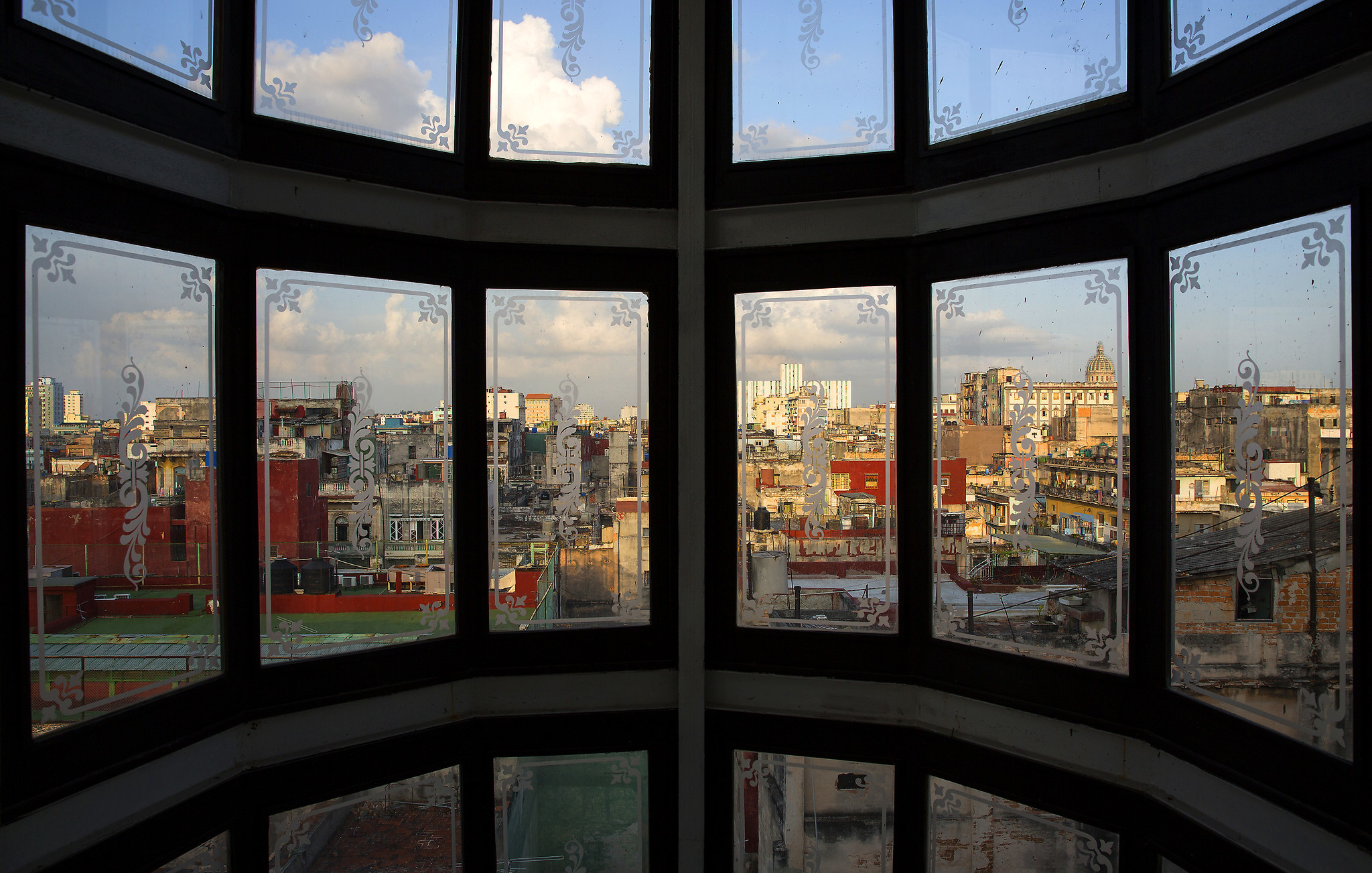 ---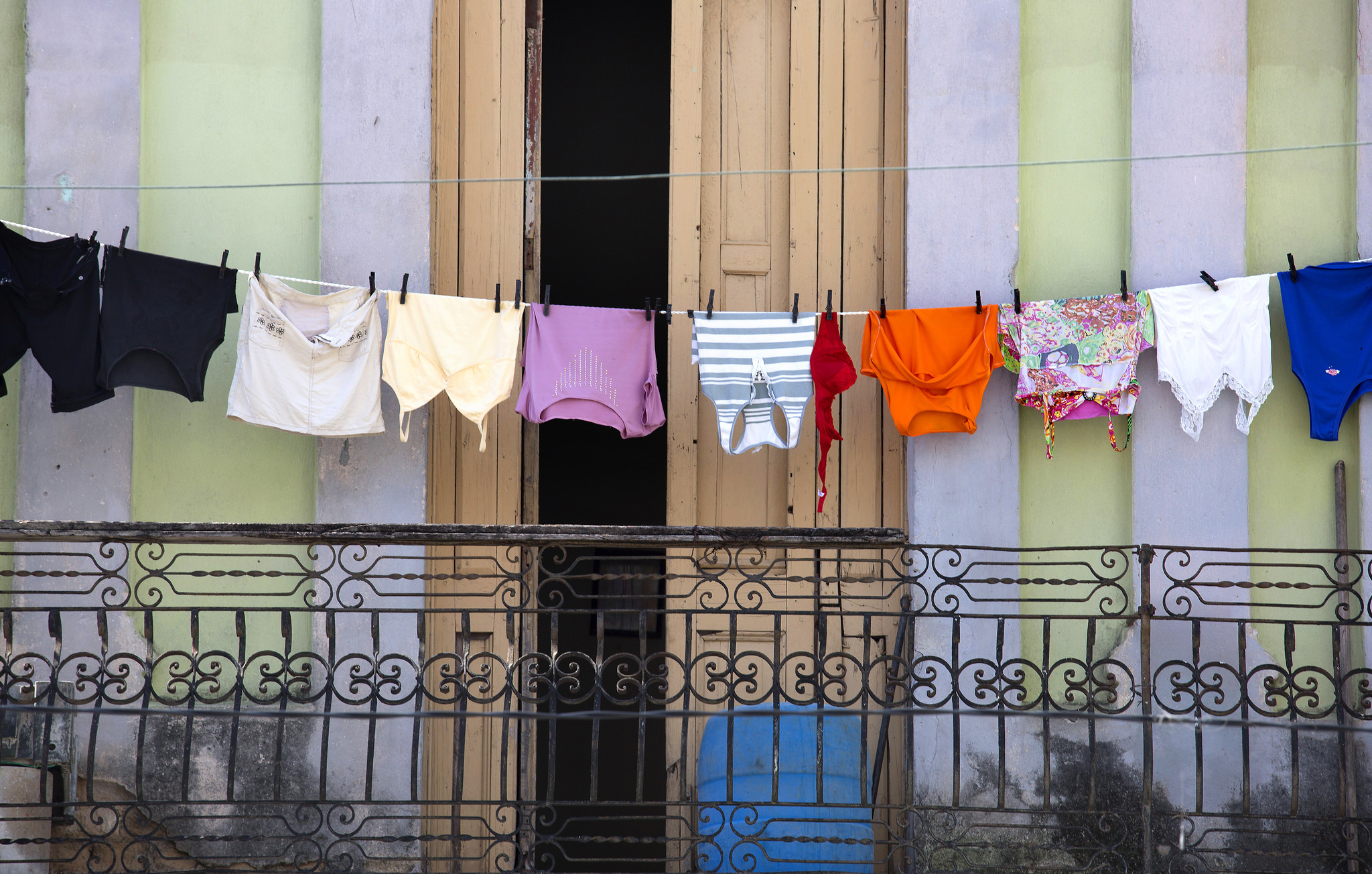 ---