In 1972, police launched a desperate search across the Southland for a serial rapist.
He was targeting women in their 20s, slipping into their homes and — in what became his signature — pulling a pillowcase over their heads.
One victim said the attacker threatened to kill her son. Another said she was raped while her infant lay in bed next to her. A third woman reported he attacked her and then broke into her home again two weeks later.
He struck in Glendora and Hacienda Heights, in Rowland Heights and Pomona. As his crimes continued, the attacks made the nightly news. He was dubbed the Pillowcase Rapist.
For months, police had no answers.
Their big break came a few weeks before Thanksgiving. Someone spotted a suspicious man near a home in Brea, jotted down his car's license plate and called the police.
Detectives tracked the car to Christopher Evans Hubbart, a 21-year-old furniture worker from Claremont. Los Angeles County sheriff's deputies took his fingerprints — and they matched those left at the homes of the victims.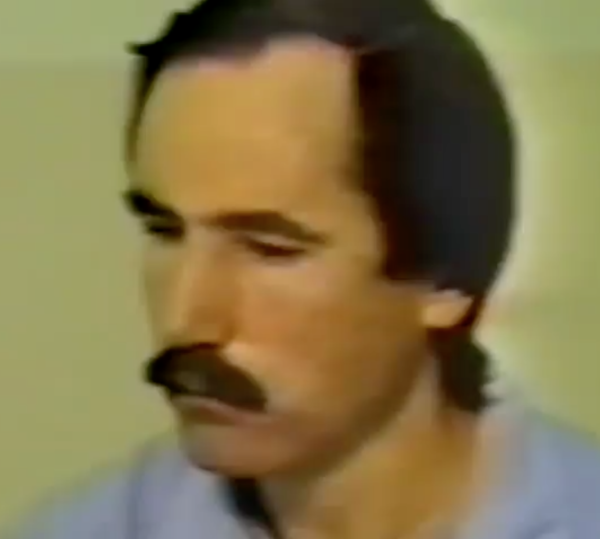 A grand jury indicted Hubbart on charges of rape, sodomy and attempted rape, accusing him of breaking into the homes of 10 women. He pleaded guilty to some of the charges and was sent to a state hospital as a mentally disordered sex offender.
After his release in 1979, Hubbart moved to the Bay Area and began attacking again. Two years later, he was arrested and later convicted of rape, burglary and other crimes. He spent nearly eight years behind bars. In all, court documents show, Hubbart admitted to at least 44 sexual assaults over 18 years.
When Hubbart was scheduled to be released from prison in 1994, protesters demonstrated outside his family's home in Claremont. They broke into cheers when they learned he'd flunked a psychiatric evaluation and wouldn't be freed.
One of Hubbart's early victims, now 70, said she vividly remembers the rape at her Claremont home more than four decades ago.
Watch Hubbart's interview: 'Nobody's going to believe that I'm no longer going to act out until I actually prove it'
As she wished her 8-year-old son a good morning, an intruder pulled her toward her bedroom, bound her hands and covered her head with a pillowcase. She remembers the sound of her boy shouting, "Don't hurt my mom!"
After the stranger had run away, her son came into the room and untied her hands.
The woman said she still awakes to the smallest sounds during the night.
She said she can't believe Hubbart was ever released from custody.
Hubbart lives in a home outside Palmdale under state supervision as he undergoes the final stage of a treatment program for sexually violent predators. He has told authorities he is determined not to reoffend.
"He's not going to be rehabilitated," the victim said. "He's just really sick and should not be let out in the public."
Read more: California's laws test whether sexual predators can ever be rehabilitated
Design and development by Lily Mihalik and Evan Wagstaff.