Four days before the Oscars, Academy of Motion Picture Arts and Sciences president Cheryl Boone Isaacs spoke with The Times about the academy's ambitious goals for diversifying its membership, its controversial plan to take away voting rights from some members and her personal experience during this unusual awards season. The conversation was edited and condensed for space.
To meet the diversity targets the academy set in January, you're going to have to invite much larger classes of new members than you have historically, and you'll be drawing from an industry where women and minorities are already under-represented. How will you find enough qualified people?
There are qualified people out there. Our goal is to make sure that we are active in bringing in different voices regardless of gender, race or sexual orientation. We're going to do everything in our power to meet our goals because we know that this is the right thing to do. We're going to make it happen.
Everyone seems to be into the minutiae of it all... The point is that we're doing something. We are progressing. This is not another time where the door's going to close. We want to make sure that it stays open, that it is the beginning of a movement that will continue. This is something that is important not just for our industry, but for our country. We need to start with us, with our members. Our members are influential. They're the top of the top, the best of the best, and that's the way we want to keep it.
Will any of the branches change their criteria for evaluating potential members?
Every single year the branches revise, if need be, their rules and regulations, depending on what is happening in the industry, whether it's technology, whether it's how the process of filmmaking has changed. It is about making sure that we're current, up to speed, active, that we know what's really going on, who the filmmakers are we should be looking at. Our members are constantly looking at films. What's new here? Who's new over here? What new techniques have come up in visual effects, in documentaries? That is just part of how our organization stays with it.
Many academy members have expressed their concern with the board's plan to take away their voting rights if they don't stay active in the industry. How will the academy determine what "active" is?
This is a process. We are working this all out. We're not taking away anybody's membership. [Voting] is one thing out of all the activities we do. It's important and I understand that.
We know how difficult it is to get movies made... We look at 10-year spans as an era -- if people have worked in those 10-year eras, they're fine. There are people who've been in this industry for a very long time who are still at the top of their form.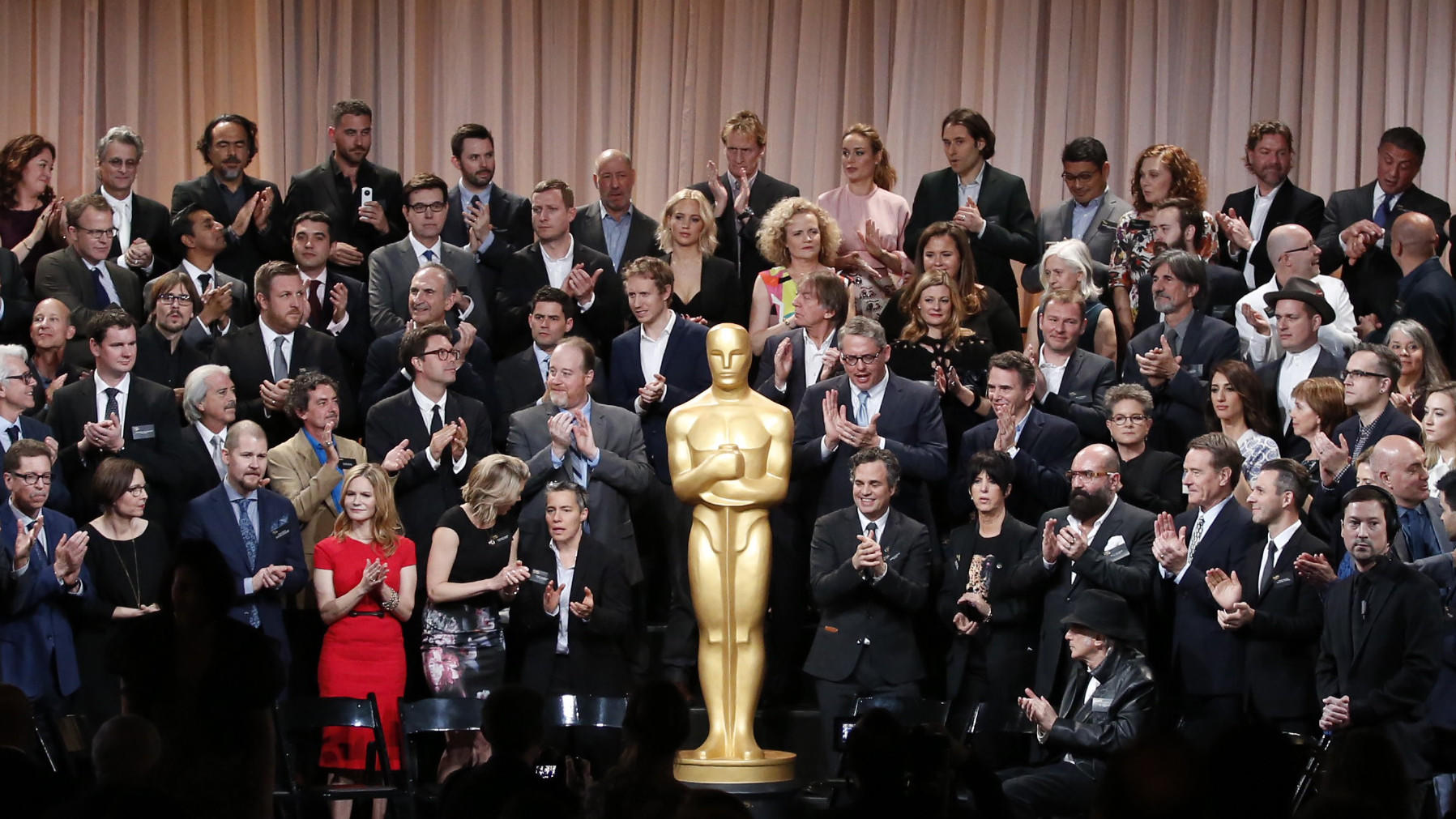 Do you have any idea how many members might be affected by the change?
No, I do not. What we're trying to do is advance this discussion and to make sure we're doing the best we can do for this organization to be inclusive in all of its activities. The process is the process and that's what we are going though.
You first announced A2020, the academy's diversity initiative, in November at the Governors Ball. When you released the specifics in January, after the Oscar nominations, some people said that the board had acted too fast and that this was a hasty response to a PR controversy. Were these new rules a response to the Oscar nominations?
Of course not. I couldn't have announced A2020 in November if the discussions hadn't been in advance. We have, over the last 3-4 years, even before my presidency, been active about inclusiveness. When I read that I thought, "Are they crazy?" No. Of course not. What was great was that, because this process had already begun, because we know it's the right thing to do, we were then able to announce the changes that we wished to make. We didn't work too hastily. This is something the board has been committed to for a number of years.
When you take the stage at the Dolby Sunday night, will you be talking about any of this?
Well, you're going to have to wait and see.
What can you tell me about the Oscar show itself?
This show is just terrific. You're probably rolling your eyes right now, but it is. I couldn't be happier or more proud to be working with [producers] Reggie [Hudlin] and David [Hill] and of course [host] Chris Rock. This has all come together so beautifully. It's an evening that celebrates film and the great movies we had across the board. To me it was one of the greatest years. Talk about diversity of product. There were wonderful films that resonated all around the world and that is what this evening is about.
What has this awards season been like for you personally?
It's been interesting, that is for sure. I have been invigorated by it, to be honest with you. You go through different periods of growling, errrrrr, and then at other times you get tremendous support. People have actually stopped me in the street and at events and said, "I just want you to know I'm so proud what you all are doing. I think it's really the right time." And they're not all people who are in our industry. That has been a tremendous feeling.
How lofty are the academy's goals?
The academy will need to dramatically increase the number of women and minorities it invites to join each year to meet its goal of doubling their numbers by 2020.
Graphics by Priya Krishnakumar. Interactive by Jon Schleuss. Design and development by Lily Mihalik and Evan Wagstaff