Graphic
Visiting the Iowa
The 70-year-old USS Iowa, which saw action in World War II and the Korean War, this month began welcoming visitors to its permanent berth in San Pedro. Aboard the ship, visitors can gain insight into the inner workings of the 887-foot battleship, which carries the biggest guns ever sent to sea on a U.S. ship.
360-degree virtual tour: Battleship Iowa

Decks open on the tour
Where you will go
FDR

's cabin

A look inside the president's cabin
Under the guns
How the USS Iowa's 16-inch diameter guns work
How to get there
Location, hours and admission
Towing the Iowa to San Pedro
How the Iowa came to Los Angeles Harbor
Decks open on the tour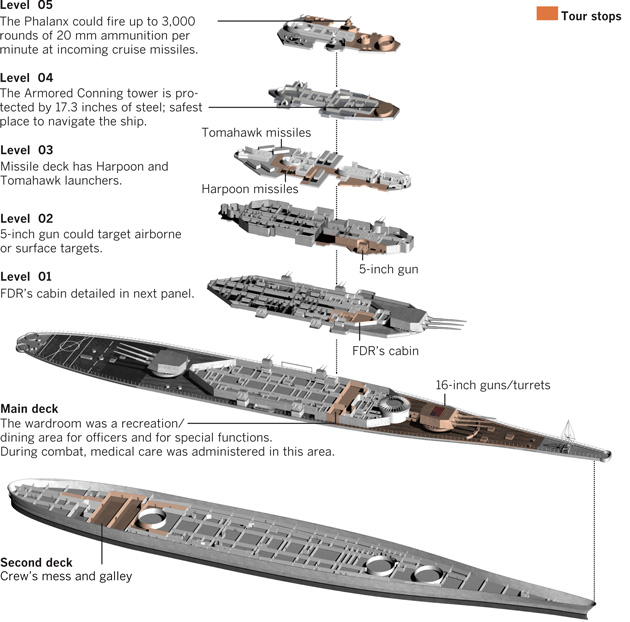 Seven of the 19 decks are highlighted on the tour.
FDR

's cabin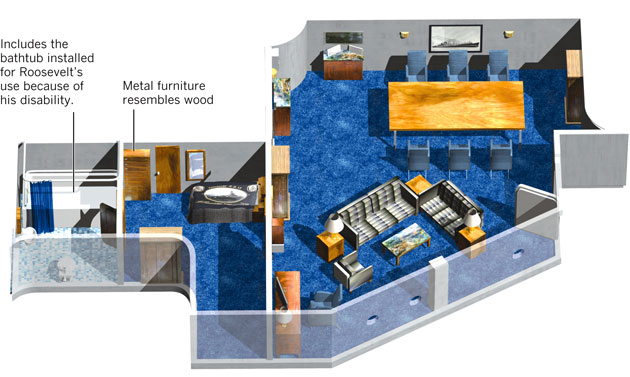 President Franklin D. Roosevelt stayed here during his 1943 trip to the Tehran Conference, the first WW II strategy meeting with British Prime Minister Winston Churchill and Soviet leader Josef Stalin.
Under the guns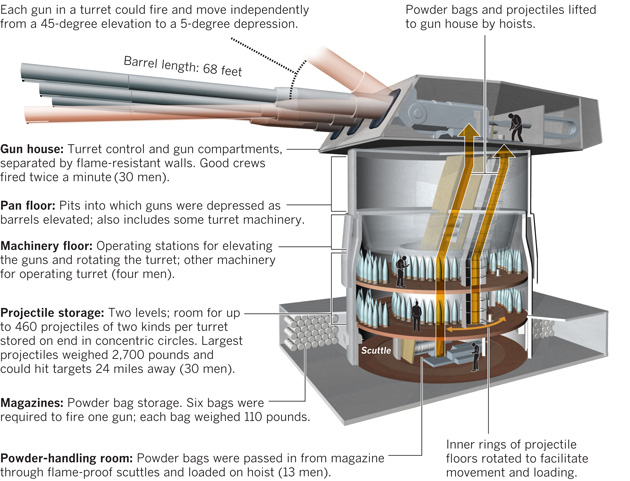 Iowa's 16-inch-diameter guns were its primary weapons. It took a minimum of 77 men to fire the three guns in a turret. The ship has three of these turrets.
How to get there

What you need to know to plan your visit
Towing the Iowa to San Pedro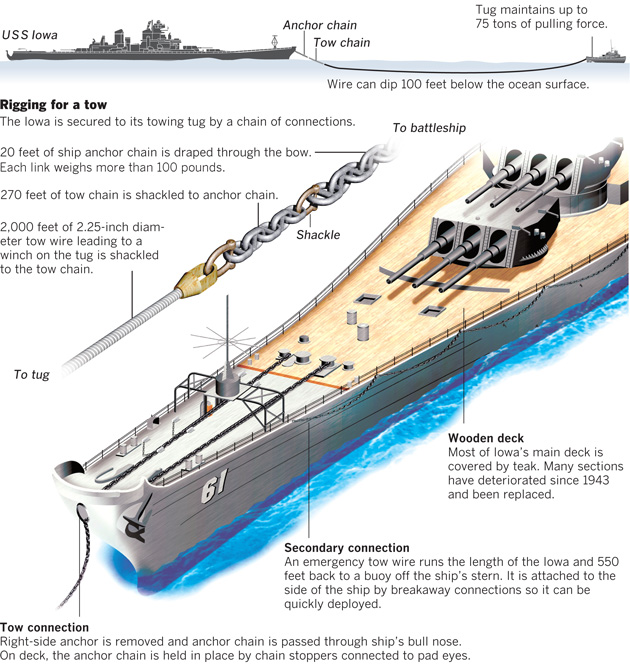 Movers used a single 7,200-horsepower tug to tow the 45,000-ton battleship Iowa from Richmond, Calif., where it was refurbished. It took 3 days, 19 hours for the USS Iowa to reach Los Angeles.