Who they were
Sikh temple shooting victims
On Sunday, Aug. 5, Wade Michael Page, 40, enters a Sikh temple in Oak Creek, Wis. armed with a a semi-automatic handgun and kills six temple members before responding police shoot him. Page, an Army veteran who was involved in white su­prem­acist groups, kills himself after he is wounded. In the vigils that followed, family and friends came together to remember lost loved ones.
Satwant Kaleka, 62
President of the Gurdwara
Sita Singh, 41
Granthi/Gurdwara Priest
Ranjit Singh, 49
Raagee/Hymn Singer
Suveg Singh Khattra, 84
Congregation Member
Prakash Singh, 39
Granthi/Gurdwara Priest
Paramjit Kaur, 41
Congregation Member
Satwant Kaleka, 62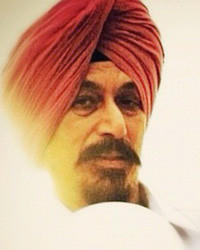 Kaleka immigrated to the U.S. in the early 1980s with $35 and worked his way up to owning several gas stations, according to his son, Amardeep S. Kaleka, 42, of Los Angeles.
The elder Kaleka, the temple president, had come for Sunday morning prayers. When he heard gunshots, his son said, he "grabbed the nearest knife" – reportedly a butter knife -- and ran toward the sound.
"He tried to tackle the gunman," the son said. It was not clear whether Kaleka wounded the attacker, but investigators told the son "he slowed him down." That may have allowed other congregants to escape.
Kaleka was shot at least twice in the hip, his son said. He dragged himself away as the gunman left to continue his attack.
The son said a priest comforted his father, who murmured prayers as he bled. The priest called the son, but ambulances could not reach them in time. "He bled out," the son said.
"He did his best to protect this temple," the younger Kaleka said. "This was like his child."
The victim's brother, Jagit Singh Kaleka, 67, said he sponsored him in 1982 when he immigrated to the U.S. Although they faced discrimination "on a daily basis," Jagit Singh Kaleka said, his brother never lost sight of his "American freedom dream."
Sita Singh, 41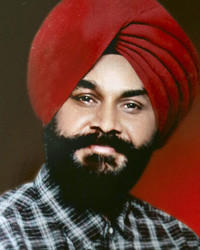 Singh moved to Wisconsin from New York City about six months ago to serve as a priest at the temple. His older brother, Ranjit Singh, also served as a priest and also died in the attack. Both men had lived at the temple.
According to the Associated Press, the temple's secretary, Inderjeet Singh Dhillon, said that the younger Singh made sure guests were well fed, even if he couldn't always express it in English. Dhillon said that when five English-speaking visitors stopped by, Singh insisted — using only gestures that made fellow temple members laugh — on "food for everybody."
Dhillon told the AP that the younger Singh would wake up every morning between 4:30 and 5 to read the Sikh holy book. Afterward, he would see which visitors had come in and ensure all had prasad, the food offering given at the end of every prayer session.
"It was very important to him that whoever came always left with prasad," Dhillon told the AP.
Ranjit Singh, 49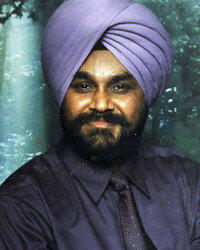 In a news report on Indian television about the bloodshed in Wisconsin, female relatives are seen wailing over his death in India. Among them sits a teenage boy holding a photograph, quietly crying and staring down at the image of his father, clad all in purple.
Gurvinder Singh, 16, never met his father. The boy was 7 months old when Singh left India for the United States, according to NDTV. The station reported that Singh had hoped to secure a green card and that his family could join him someday. Singh's younger brother, Sita, was also among those killed at the temple.
NDTV reported that Gurvinder had been looking forward to meeting his father, who planned to travel to India in November for the holiday of Diwali. During the festival, oil lamps are lighted to symbolize the triumph of good over evil.
Suveg Singh Khattra, 84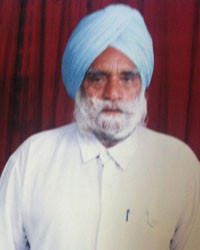 A farmer from Punjab, Khattra and his wife, Nachattra Kaur Khattra, came to the United States from India in 2004 and lived with his son and his family.
He was a devoted worshiper who passed time at home listening to holy readings on television and radio, said his granddaughter, Sandeep Kaur Khattra, 24.
Khattra found comfort and companionship at the temple, attending every day. He liked to arrive early to pray, chat or prepare food. When no one from his family was available around dawn to take him — which his son, a cab driver, often did — he would walk the two miles.
Like Prakash Singh, another victim, he often volunteered in the kitchen. "He was a very religious guy, a very honest person," Inderjeet Singh Dhillon, a temple member said. "And he never forgot to make a cup of tea for everyone. He'd say, 'Wait a minute, don't go, I have tea for you.'"
His days at the temple grew longer when his wife died in 2010, his granddaughter said: Usually, he stayed from early morning until midafternoon.
"I think that's where he felt at peace," she said. "That's where he wanted to be."
Prakash Singh, 39
Singh came to the U.S. from northern India nine years ago and had been working at the temple as a priest, worshipers said.
He had been waiting to get his green card so he could bring his wife and three children from India, according to Inderjeet Singh Dhillon, the temple speaker and secretary (no relation to the Prakash Singh).
Sikh men traditionally take the name Singh, meaning lion; women take the name Kaur, meaning princess.
Prakash Singh, who lived at the temple, was known for helping in the kitchen and being attentive, the temple secretary said. "He never forgot to make a cup of tea for everybody," she said. He called him "a very religious guy, a very honest person, dedicated every day to his job."
Paramjit Kaur, 41
The only woman killed in the attack on the temple, Kaur was the mother of two sons, ages 18 and 20. Kaur and her husband immigrated from India's Punjab region about five years ago. The Milwaukee Journal-Sentinel reported that she lived in Oak Creek and worked at BD Medical Systems, a factory that makes medical instruments and reagents.
The Associated Press reported that friends described her as outspoken and sweet and devoted to her faith and family. She worked long hours at the factory — often 11 hours a day, 6 days a week — to provide for her family.
Manpreet Kaur, no relation, said that when she gave birth to her son this year, Kaur would visit her in the hospital after she got off work. Kaur would bring food for the new mother.
"She always knew what I needed and would bring it for me," Manpreet Kaur told the AP.