Graphic
Who they were: Santa Monica shooting victims
A gunman killed five people in a rampage through the streets of Santa Monica that ended when police fatally shot him at a college library where students were studying for exams. The Los Angeles Times will add names and details as they become available.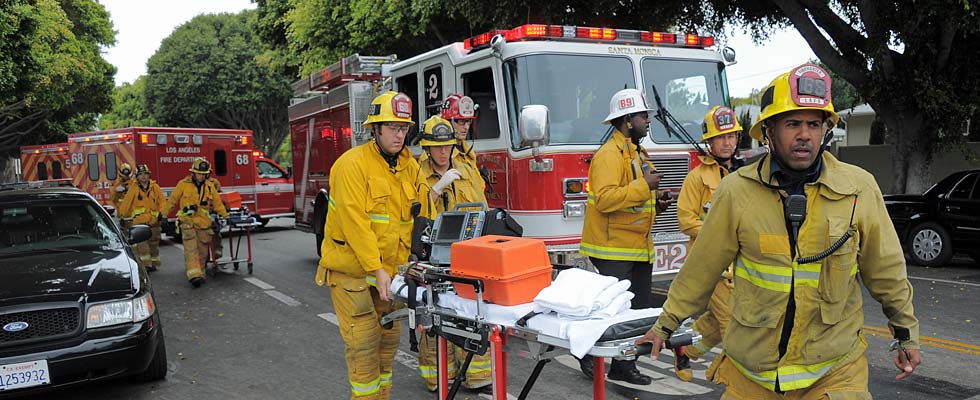 Carlos Franco, 68
Marcela Franco, 26
Margarita Gomez, 68
Samir Zawahri, 55
Chris Zawahri, 25
Carlos Franco, 68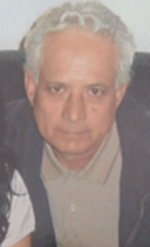 Carlos Navarro Franco was killed when a gunman identified by police as John Zawahri opened fire on him and his daughter Marcela, 26, as they drove to the campus of Santa Monica College. Franco was a longtime groundskeeper at the college.
"Carlos was truly a family man," Santa Monica College President Chui L. Tsang wrote in a letter to the campus community. "He was a dedicated husband and father and an integral part of the Santa Monica College family. His dedicated work to the campus grounds was enjoyed by students and visitors for two decades. He will be sorely missed."
Moments before he and his daughter were killed, Franco left his wife a voicemail.
"I'm running a little late," Franco said in the message. "But I want you to know that I still love you."
Family said he rarely showed emotion, preferring instead to show love by putting food on the dinner table and paying college tuitions.
Marcela Franco, 26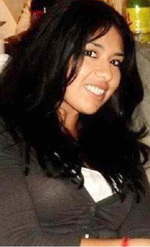 Marcela Franco was on her way to Santa Monica College with her father to buy books for her summer classes. Both were fatally wounded. Her father, Carlos Navarro Franco, 68, died at the scene.
Marcela Franco died two days later at Ronald Reagan UCLA Medical Center.
"Her family was with her by her side. Marcela had registered to attend classes this summer at SMC and was with her father Carlos when Friday's tragedy struck," Santa Monica College President Chui L. Tsang said in a statement posted on the school's website.
Margaret Quinones-Perez, the woman's aunt, described her niece as "smart, beautiful, sexy, frisky, outgoing."
Marcela Franco wanted to be a clinical psychologist. When her main college, Cal State Dominguez Hills, couldn't provide the units she needed to graduate in the fall, she decided to take the courses at Santa Monica, where her father worked.
The Santa Monica College Foundation has started the Carlos Franco Family Memorial Fund.
Margarita Gomez, 68
Margarita Gomez, 68, was shot outside the Santa Monica College library and died Friday afternoon at Ronald Reagan UCLA Medical Center.
Gomez collected recyclables on campus to help pay the bills, said her son Rafael Torres, 39.
Santa Monica College spokesman Don Girard called Gomez a "neighbor" to the school, stressing that she never broke campus rules and was well-liked by groundskeepers.
"She honored the code," he stressed.
Torres said his mother worked at a ceramics company for nearly two decades but didn't get much of a pension. She did what she could to pay the bills. For the last two years, he said, she walked the campus each morning and afternoon — but usually not on Fridays.
"Around the college, everybody knows her," Torres, said. "Nobody knows her name because she never got in trouble. She was the lady with the cans."
Torres said his mother grew up in Mexico but lived in Santa Monica for about 28 years. She loved the city and her church, he said, and was well-liked. She loved her grandchildren and helping people, he said.
Gomez's home near 19th Street and Pico Boulevard — right next to the campus — has been flooded by visitors, Torres said, and the answering machine was full of messages, he said.
Samir Zawahri, 55
John Zawahri began his rampage shortly before noon June 7 by killing his father, Samir Zawahri, 55, and his brother, Chris, 25, at their Yorkshire Avenue home in Santa Monica. The house was subsequently set ablaze.
Zawahri's parents had been divorced for years, neighbors said. Court records show two divorce filings. One was filed in 1993, by Samir Zawahri. Another, noting domestic violence, was filed by John Zawahri's mother, Randa Abdou, in 1998.
Chris Zawahri, 25
Chris Zawahri, 25, was killed shortly before noon June 7 by his brother, John Zawahri. Chris and his father, Samir Zawahri, were found dead at their Santa Monica home, which had been set on fire.