Politicians place own sports bets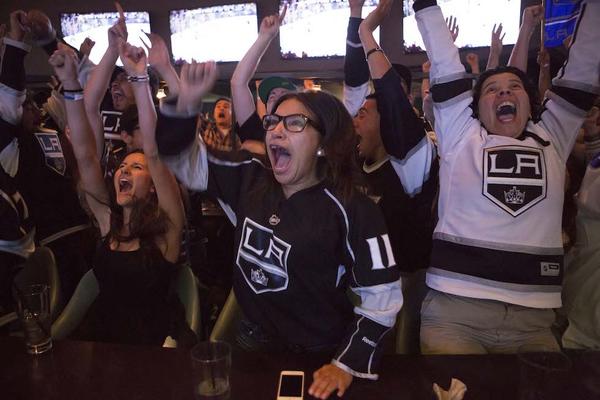 Los Angeles Mayor Eric Garcetti is waiting for New York City Mayor Bill de Blasio to make good on a bet.
The mayors bet that if the New York Rangers won the Stanley Cup, Garcetti would sing Frank Sinatra's "New York, New York" on "Jimmy Kimmel Live." If the Kings won – which they did Friday after a tight four-hour Game 5 that went into double overtime – De Blasio would have to sing a different song on the show -- Randy Newman's "I Love L.A."
Such bets are a long-standing tradition in American politics. And even though some politicians refuse to make bets – like St. Louis Mayor Francis Slay, who, over Twitter, refused to bet with Boston Mayor Thomas Menino during the 2013 World Series because "it isn't fair to other mayors" – many get a kick, and good publicity, out of these friendly wagers.
Governors, senators and members of Congress also get in on the act. If the Rangers had won, California Gov. Jerry Brown would have sent New York Gov. Andrew Cuomo a copy of "California: A History," by Kevin Starr and Lundberg Organic Brown Rice Cakes, Lightly Salted. Instead, Cuomo will be sending a Taste NY Gift Basket, filled with products from New York businesses and a commemorative hockey puck created to celebrate the "hat trick" of three on-time budgets in a row.
Here's a rundown of some notable bets between politicians.