WHO THEY WERE
Navy Yard shooting victims
A gunman, identified as 34-year-old Aaron Alexis, killed 12 people at the Washington Navy Yard on Monday, before being shot to death by law enforcement officials. The Los Angeles Times will add details as they become available.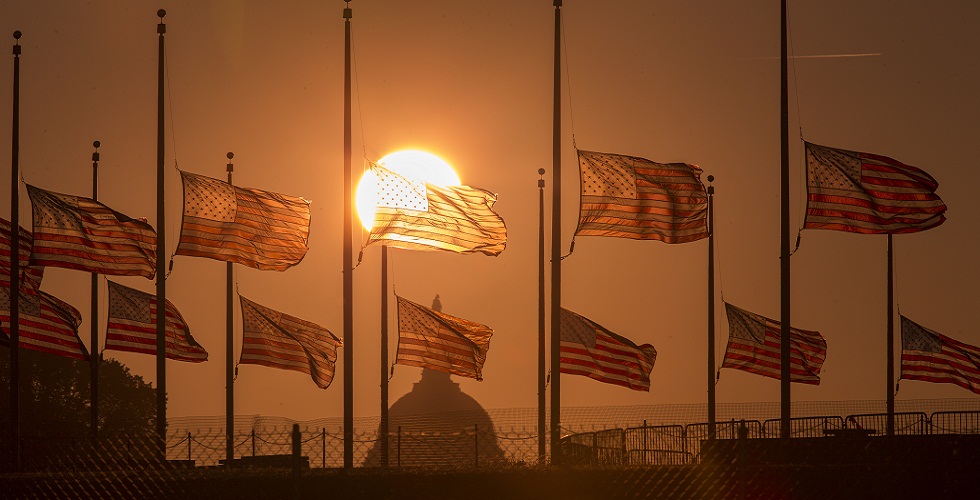 Martin Bodrog, 54
Annandale, Va.
Vishnu Pandit, 61
North Potomac, Md.
Frank Kohler, 50
Tall Timbers, Md.
John Johnson, 73
Derwood, Md.
Mary DeLorenzo Knight, 51
Reston, Va.
Kathleen Gaarde, 62
Woodbridge, Va.
Richard Michael Ridgell, 52
Westminster, Md.
Michael Arnold, 59
Lorton, Va.
Arthur Daniels, 51
Washington
Sylvia Frasier, 53
Waldorf, Md.
Kenneth Proctor, 46
Waldorf, Md.
Gerald R. Read, 58
Alexandria, Va.
Martin Bodrog, 54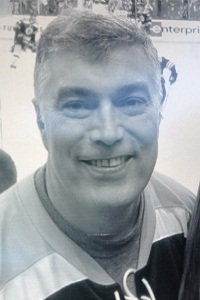 WASHINGTON – A 1981 graduate of the U.S. Naval Academy, Martin "Marty" Bodrog, 54, served 22 years in the Navy as a surface warfare officer.
His role at the Washington Navy Yard included "overseeing the design and procurement of ships," according to an obituary provided by his family.
"His expertise and experience in amphibious operations allowed Marty to make lasting contributions to the success of the Navy-Marine Corps team," the obituary said.
A native of Woodbury, N.J., he was nonetheless an avid Boston Bruins hockey fan, the family said. He would walk his dog in shorts and a Bruins jersey, even in winter. A yearbook entry for his senior year at New Jersey's Audubon High School said he was a football and wrestling standout who "had a crack for all occasions."
He was a regular attendee of Immanuel Bible Church, where he taught Sunday school.
"Marty was a source of great inspiration to his family and friends – those of us that were lucky enough to know Marty are better people for it," the family said.
He is survived by Melanie Bodrog, his wife of 25 years, and three daughters: Isabel, 23; Sophie, 17; and Rita, 16.
– Ken Dilanian
Vishnu Pandit, 61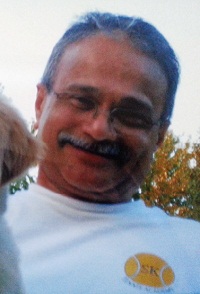 NORTH POTOMAC, Md. – A month before he was gunned down in the Washington Navy Yard rampage, Vishnu Pandit, 61, had celebrated the birth of his first grandchild, a girl.
"It's heartbreaking," M. Nuns Jain, a longtime friend, said standing outside Pandit's home on a leafy street in North Potomac, a distant suburb of Washington.
Jain first met Pandit more than 40 years ago when they were midshipmen at India's elite technical college, the Directorate of Maritime Engineering Training in Calcutta. Jain even remembers the date the two met while enrolling in a class of about 100: Aug. 10, 1969. The two had remained close over the years as Pandit worked in the U.S. shipbuilding industry and began working for the U.S. Navy in the early 1980s.
"He was a fantastic person: loving, caring, very dedicated. He loved his work," Jain said.
In the Navy Yard complex, a one-hour commute from his home, Pandit studied ways to improve the Navy's ships. He had an engineering degree from the University of Michigan, Jain said.
Friends and relatives occasionally drove up to the two-story home on Tuesday morning, carrying groceries and dishes of food for Pandit's family.
A neighbor two doors down from Pandit's house teared up when talking about him and his wife.
"They are two of the most wonderful people you could know," she said, as she coaxed her dog into the garage. "They would do anything for their neighbors." She declined to give her name.
– Brian Bennett
Frank Kohler, 50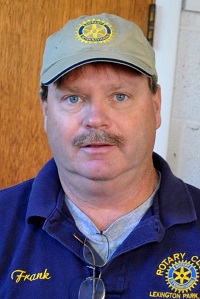 TALL TIMBERS, Md. – Frank Kohler, 50, lived more than 50 miles from the Washington Navy Yard, in a large house shaded by pin oaks and pines on a wide stretch of Herring Creek.
Neighbors said he and his wife had two daughters. "Great guy, good family man, good boater," said Rick Meatyard, who owns a nearby marina.
"It's so sad," said Elizabeth Ayres, 63, a neighbor who was cooking a pot of chicken chili for the family. Ayres said she found it hard to imagine that Kohler and the other victims had died in a mass shooting – and in a military facility – less than a year after the tragedy in Newtown, Conn. "Maybe now they'll pay attention," she said.
A woman who answered the door said no one would comment and referred questions to the Navy public affairs office.
– Joseph Tanfani
John Johnson, 73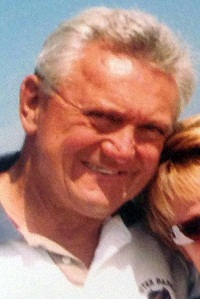 WASHINGTON – John Johnson of Derwood, Md., could have retired years ago, but a longtime family friend said the man they referred to as "J.J." loved the work. For years, the 73-year-old father of four daughters – the oldest victim killed – worked as an engineer at the Washington Navy Yard.
"The sad part of this is the man who committed this horrible crime needed someone to talk to … and John would have been the kind of person he could have gone and talked to," said Rebecca Woodward, a Pennsylvania woman whose son married one of Johnson's daughters.
"I know that John would be the first person to forgive him," she said.
Johnson worked for a Navy engineering contractor for years, including when the shipbuilding unit was located in Crystal City, Va., Woodward said. In his off time, in the home where he raised his daughters, Johnson spent time with his nine grandchildren. His family called him the "baby whisperer" for his ability to calm crying infants.
A 10th grandchild is expected in November.
"It's so sad that he'll not get to know this baby," Woodward said.
When he wasn't horsing around with his grandchildren, Johnson liked to visit a beach home he and his wife own in Nags Head, N.C. Ocean fishing, Woodward said, was Johnson's "nirvana."
"He was just such a big kid," she said. "One thing about John, you always braced yourself when John walked in the room because there was a huge bear hug coming at you."
– John Fritze, Baltimore Sun
Mary DeLorenzo Knight, 51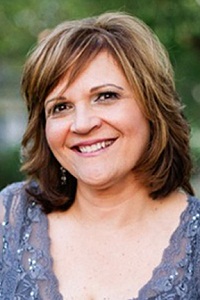 WASHINGTON — Mary DeLorenzo Knight's Facebook page is adorned with photos of her daughter's recent wedding.
On Sept. 7, the 51-year-old woman from Reston, Va., replaced her main profile picture with photos of 25-year-old Nicole Shuck, 25, and the bridal party.
"That's sweet, Mom! Love you!" posted Shuck, who lives in Anchorage.
"I'm still crying about this … when will it stop?" replied Knight, an information technology specialist who taught part time at Northern Virginia Community College.
In February, she posted about a dinner to celebrate her 51st birthday at a Brazilian restaurant in downtown Washington. She lived in Reston but had also spent time in Fayetteville, N.C., and Germany, according to public records.
She was a member of two Facebook groups: one celebrating Baltimore's Little Italy and another called "Certified Information Security Professional."
– Ken Dilanian
Kathleen Gaarde, 62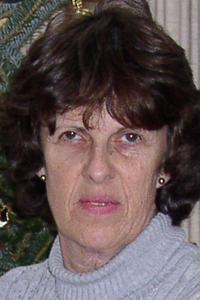 WOODBRIDGE, Va. – When she was not commuting to Washington for her job as a financial analyst for Navy shipyards, Kathleen Gaarde, 62, could often be found repairing bird houses and counting bluebirds in a Virginia wildlife refuge.
"This was something she really enjoyed doing," Amanda Daisey, the assistant manager for the Potomac River National Wildlife Refuge, said in a telephone interview. Gaarde was the person they called to prepare parts of the refuge for the yearly migration of bluebirds, she said.
"She was an important volunteer for us," Daisey said. At least once a week in the spring and summer months, Gaarde would lead a team of volunteers to check the bluebird nests and take an accurate count of the birds that biologists used to track the health of the population in the area.
"She loved her animals and was a bluebird counter for the local refuge," Gaarde's husband, Douglass, said in a statement left on the doorstep of his home at the end of a wooded cul-de-sac in Woodbridge, 30 miles south of the Navy Yard complex.
Kathleen, who was called Kathy by her friends and family, was born and raised in Chicago and graduated from Florida State University. She and Douglass were married for 38 years. She had cared for her mother until her mother died at 94 last year. She loved hockey, Douglass wrote in the statement, and was a Washington Capitals season ticket holder for 25 years.
"Kathy was a caring daughter, fantastic mother, wife (of 38 years) and best friend for 43 years," Douglass wrote.
Three women walked out of the two-story house tucked into a stand of oak and maple trees on Tuesday afternoon. Sparrows chirped and jumped from branch to branch in the yard.
The women had three dogs on leashes and began to walk them up the street. "You will focus on the victims, right?" one woman said. She declined to give her name to a reporter.
– Brian Bennett
Richard Michael Ridgell, 52
WASHINGTON – Richard Michael "Mike" Ridgell, 52, of Westminster, Md., worked as a Maryland state trooper and went on to train Iraqi police.
"As always, he was protecting us in yesterday's senseless act of violence," says a notation on his Facebook page, posted by friend Angie Miller.
He was a state trooper from 1983 through August 2000, leaving as a corporal, according to the Maryland State Police. He worked for DynCorp International from 2010 to 2011 on its civilian police training contract in Iraq, said a company spokeswoman.
"Our thoughts and prayers go out to Mr. Ridgell's family, and to all who lost a loved one in this senseless tragedy," DynCorp said in a statement. "Several years ago Mr. Ridgell was a member of our CIVPOL program in Iraq – a program that requires law enforcement professionals to travel to remote locations, often placing themselves in harm's way, to promote stability around the world. His commitment to serving and bringing peace to communities here at home and abroad makes this loss all the more tragic."
Martin Herman, president of Special Response Corp., a Maryland security firm where Ridgell worked until last year, called him outgoing, "always in a good mood … a real people person."
Ridgell had two daughters, according to his Facebook page, which depicts a photo of him with the Westminster Jaycees Girls Softball team, for which he was an assistant coach.
"Mike was the kind of guy that you would want your daughter to be coached by," the softball team's president, Tom Whitcomb, told the Carroll County Times. "He was always positive. He was always encouraging."
His cousin Kelly Robins wrote on her Facebook page: "We sure will miss you cousin Michael! Can't believe you were one of the 12 taken from us yesterday, kind of feels like a dream that we are all waiting to wake up from. But we all know you are in a better place and watching over each of your family members. Your laugh, smile & all the memories will help us get through this terrible time. Till we meet again … love and hugs to you."
– Richard Simon
Michael Arnold, 59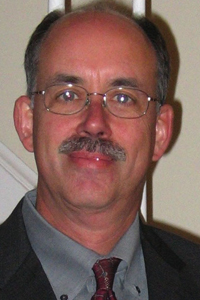 Michael Arnold helped design Navy vessels, according to his mother, Patricia Arnold. He attended the University of Oklahoma and was commissioned as a naval officer in 1976, his family said. After five years on active duty, he served in the Navy Reserve until 1994, retiring as a commander.
Arnold, a pilot, was building his own plane in his basement, the family said in a statement. "His wife, Jolanda, said his goal was to fly his Sonex two-seater before his 60th birthday. On the weekend before his death, Michael spent all day Saturday and Sunday working on his plane…. He was having the time of his life."
He had two sons.
Arthur Daniels, 51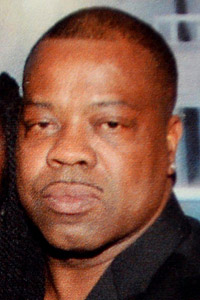 Arthur Daniels was at the Navy Yard by chance. His job required him to deliver and set up office furniture in federal government buildings around the region. He was the father of five and the grandfather of nine.
Sylvia Frasier, 53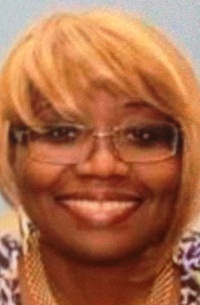 Sylvia Frasier was an enterprise information assurance manager at the Navy facility and moonlighted at a Wal-Mart near her home.
Kenneth Proctor, 46
Kenneth Proctor was born and raised in Charles County, Md., and lived there until his death. He had two teenage sons and was an ardent Washington Redskins football fan.
Gerald R. Read, 58
Read was an information assurance specialist and former Army lieutenant colonel.