Mountain lions inbreeding
Preliminary DNA test results suggest that P-12, a mountain lion from the Santa Monica Mountains has mated at least twice with P-19, one of his daughters. Experts say mountain lions need to be able to move more freely between open lands.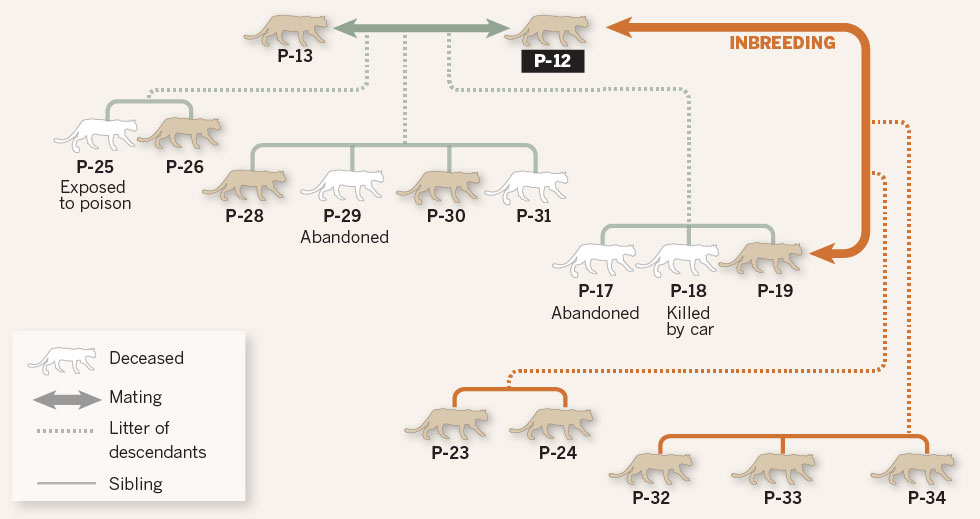 Wildlife corridor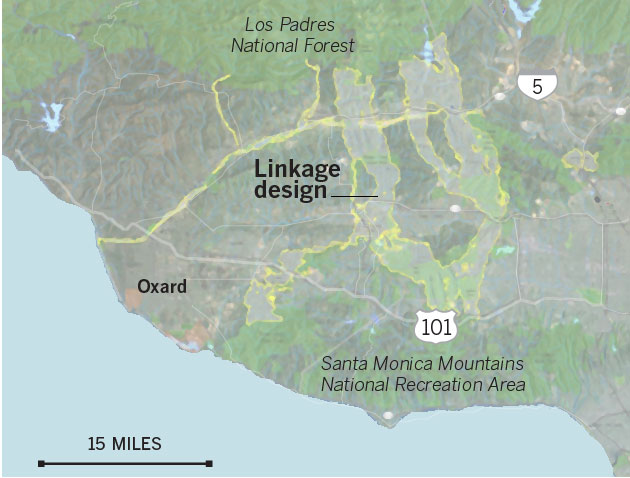 Mountain lions in the Santa Monicas are trapped on an island of habitat, constrained by freeways and the Pacific Ocean. Evidence of inbreeding indicates that male lions need more room to roam to expand their mating options, experts say. The area is part of a critical wildlife corridor that connects the Santa Susana Mountains and Simi Hills to the Santa Monica Mountains.
Sources: Santa Monica Mountains National Recreation Area. Sierra Club Magazine
Credits: Javier Zarracina/ Los Angeles Times.