London Olympics: Your
TV

-watching guide

With 5,535 hours of London Olympics coverage on TV, you can't watch it all, so here are a few tips (Michael Phelps vs. Ryan Lochte!) for what to check out. For more coverage of must-see Olympic events click here.
5,535 hours
You are going to need some help
Biggest rivalry
Comeback attempt, Part 1
Comeback attempt, Part 2
Love a parade?
Malaysia's sharp shooter
Oscar Pistorius: Double-amputee sprinter
Rise of "The Flying Squirrel"
Saudi Arabia's new team
Stats: Olympics by the numbers
5,535 hours

Over the next 17 days NBC is planning to telecast a record 5,535 hours of Olympics coverage from London on nine different channels, including the NBC broadcast network, MSNBC, Bravo and NBC Sports. (By comparison, NBC showed just 2,000 hours of the 2008 Beijing Games.)

It's going to be the most digital friendly Olympics as well — all athletic events will be available for viewing live on-line. Fans can watch events on their laptops by turning to NBCOlympics.com or on their smartphones with the app NBC Olympics Live Extra.

With that much to watch, how can anyone make sense of it all? Luckily, the Calendar section has waded through the schedule and plucked all the can't-miss matchups. We also dug deep and found a few things that won't necessarily draw the biggest audiences but should make good viewing nonetheless.
Biggest rivalry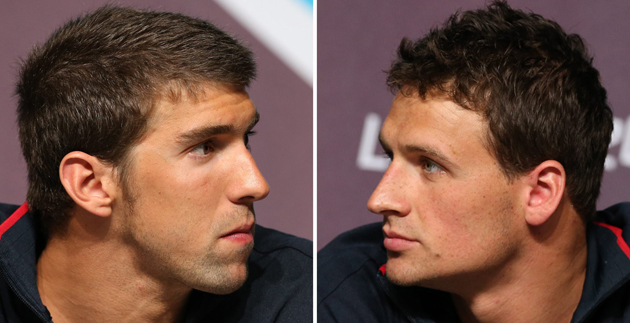 Swimmer Michael Phelps, who won eight gold medals in Beijing (and has 16 Olympic medals overall), is perhaps the only true household name on the U.S. roster. He's angling to become the most-decorated Olympian of all time. But he has a serious American competitor this time around: world champion Ryan Lochte, who beat Phelps during the trials. Expect NBC to play up every aspect of the grudge match throughout the games, with their first meeting on Saturday night in the 400-meter individual medley. Then on Tuesday night, you can watch Phelps and Lochte swim together for the U.S. team in the 800-meter freestyle relay.
Comeback attempt, Part 1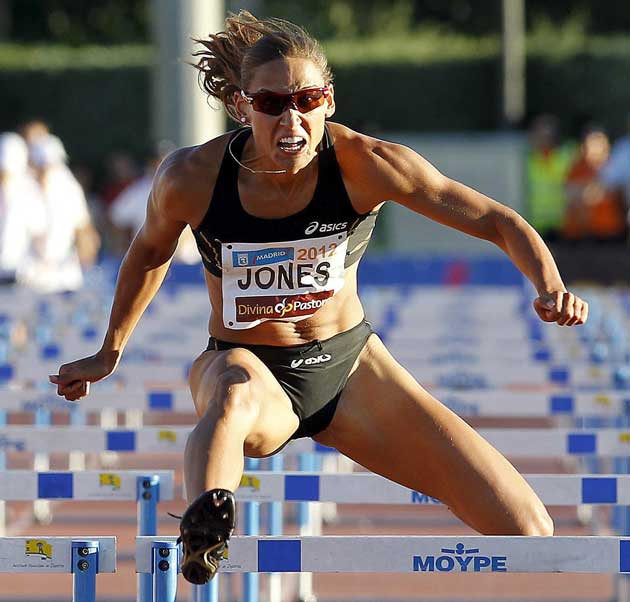 Lolo Jones might be known as "that woman" for a couple reasons. The American record-holder in the 60 meter hurdles, she was seconds away from a gold medal in Beijing when she tripped over the next-to-last hurdle and wound up placing seventh. She also became an unlikely symbol in the nation's culture wars earlier this year, when the religiously observant Jones told HBO that at age 29, she's still a virgin. Her big shot at Olympic redemption will come in the 100-meter event on the night of Aug. 7.
Comeback attempt, Part 2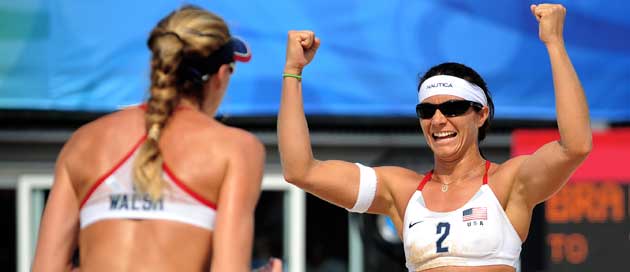 Few duos have ever dominated any sport the way Americans Misty May-Treanor and Kerri Walsh Jennings have done in beach volleyball. They took home gold medals with clean sweeps in Athens and Beijing. But the pair has looked wobbly on the sand lately, prompting speculation that they may be past their prime. Their three-peat quest will start Monday night with a match against the Czech Republic team, Marketa Sluková and Kristyna Kolocová.
Love a parade?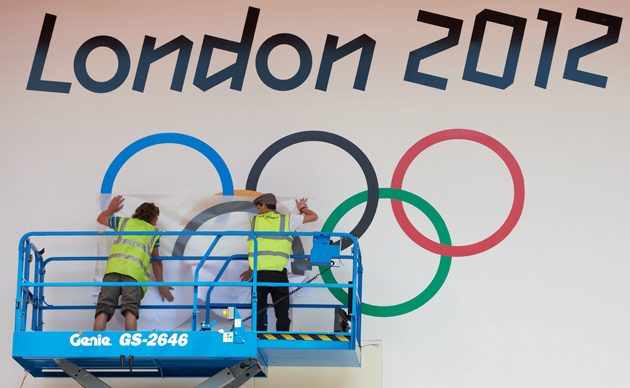 If you're more into pageantry than sports, Friday night's Opening Ceremonies are for you. Prerecorded to accommodate the eight-hour time difference between Los Angeles and London, team members from more than 200 nations will stride into the Olympic Stadium with so much pomp it will require the oversight of an Oscar-winning film director, Danny Boyle of "Slumdog Millionaire" fame. The high spirits might be only slightly dampened by the realization, as English novelist Nick Hornby pointed out this week, that Britain's broke and can't afford such a costly spectacle.
Malaysia's sharp shooter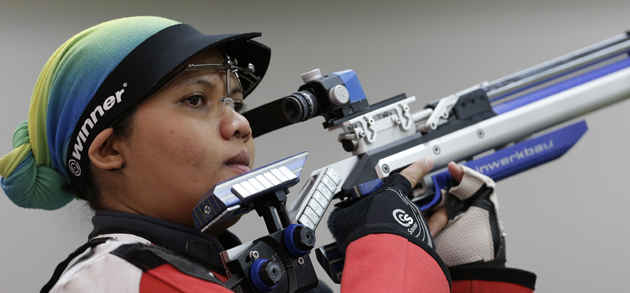 Saturday, the first full day of competition, will include the women's air rifle match, where Nur Suryani Mohamad Taibi will make history. She'll be the first woman to represent Malaysia in Olympic shooting. And she's also due in September — the closest any pregnant Olympic athlete has come to competing near her delivery date.
Oscar Pistorius: Double-amputee sprinter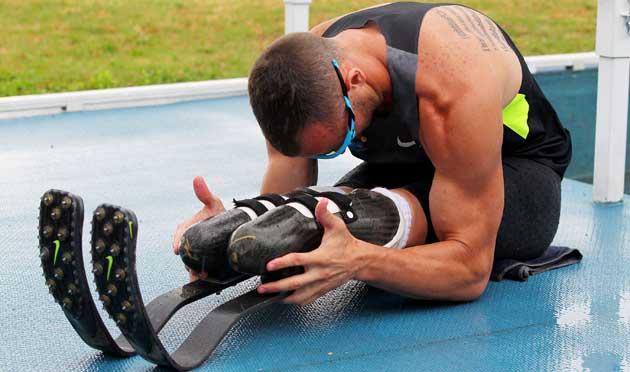 Oscar Pistorius, the double amputee runner from South Africa, will try to qualify for the men's 400 meter during a race telecast live on Aug. 4.
Rise of "The Flying Squirrel"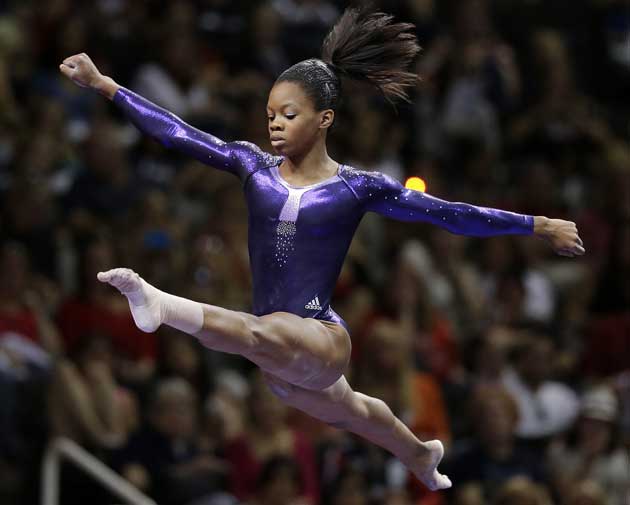 Most Americans would be hard-pressed to name a member of the U.S. gymnastics team, but that may be about to change. The women's squad is considered the best since 1996, when the "Magnificent Seven" spun gold for the U.S. in the team event. One possible breakout star: Gabby Douglas, a 16-year-old Air Force brat whose ferocity and small size earned her the nickname "The Flying Squirrel." Another is Jordyn Wieber, an intense 17-year-old who's racked up an impressive array of trophies the last few years. The curious will get to see both compete Monday night.
Saudi Arabia's new team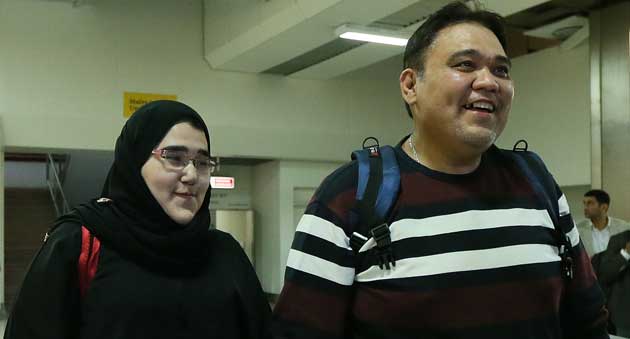 Following international pressure, the Saudi Arabian team will field female athletes for the first time ever. Among them: distance runner Sarah Attar, who has Saudi heritage on her father's side but was actually raised in California and attends Pepperdine. Attar did not qualify during the trials but received a special invitation from Olympic officials eager to redress the country's longtime ban on women in sports. She'll compete in a very tough field in the women's 800 meter.
Stats: Olympics by the numbers