Interactive graphic
Dodger Stadium renovation
An aggressive $100 million off-season renovation focused on improving Dodger Stadium for fans will widen concourses, upgrade concessions, renovate and expand restrooms, introduce kids' play areas and improve mobile phone service while enlarging and modernizing both clubhouses.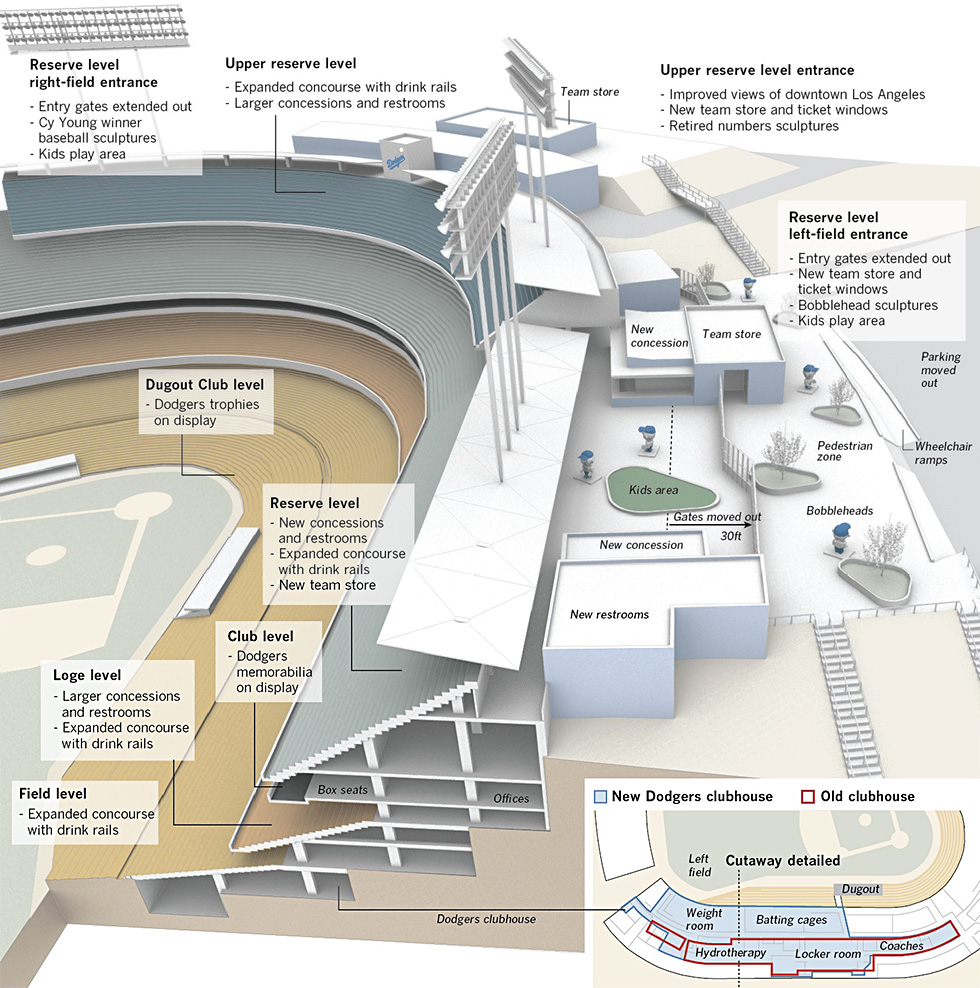 Excavation process
More standing room
Photo opportunities
Outfield pavilions
Video boards
Excavation process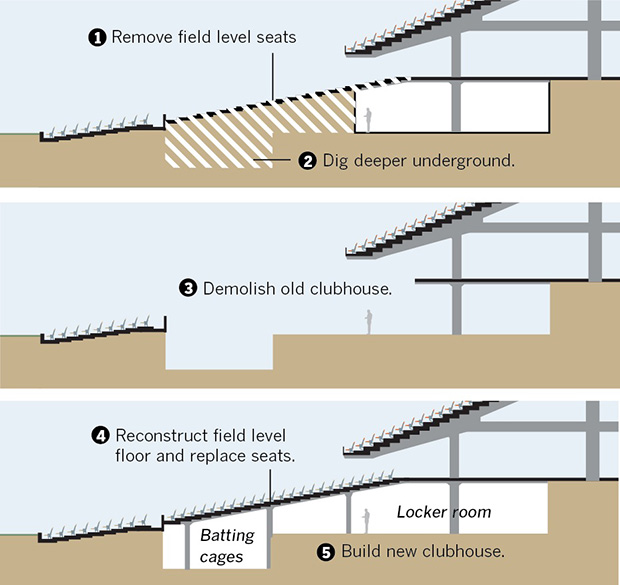 Digging deeper into the ground allowed more space for weight rooms and batting cages, doubling the size of the old Dodgers clubhouse.
More standing room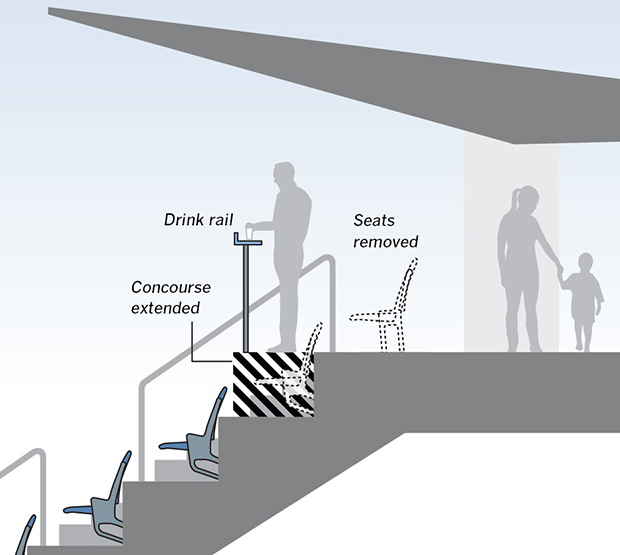 Rows of seating were removed and new concrete was poured to increase circulation and provide better views for people moving through the concourses.
Photo opportunities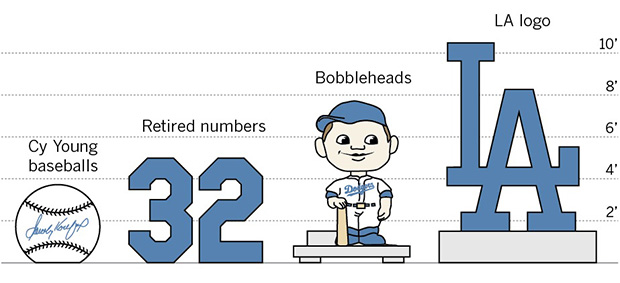 Oversized symbols of Dodgers history will be placed throughout the entry plazas.
Outfield pavilions

New restrooms, picnic areas and scoreboards have been added to the pavilions.
Video boards

New hexagon video boards have 60% more viewing area.