Interactive
Time to choose
The College of Cardinals on March 13, 2013, selected Jorge Bergoglio, who chose the name Francis, as the new pope. Before the conclave, a security check of the Sistine Chapel ensured that the deliberations would remain secret. After an oath not to reveal the proceedings, the cardinals began their work. Read The Times' coverage of the election of Pope Francis.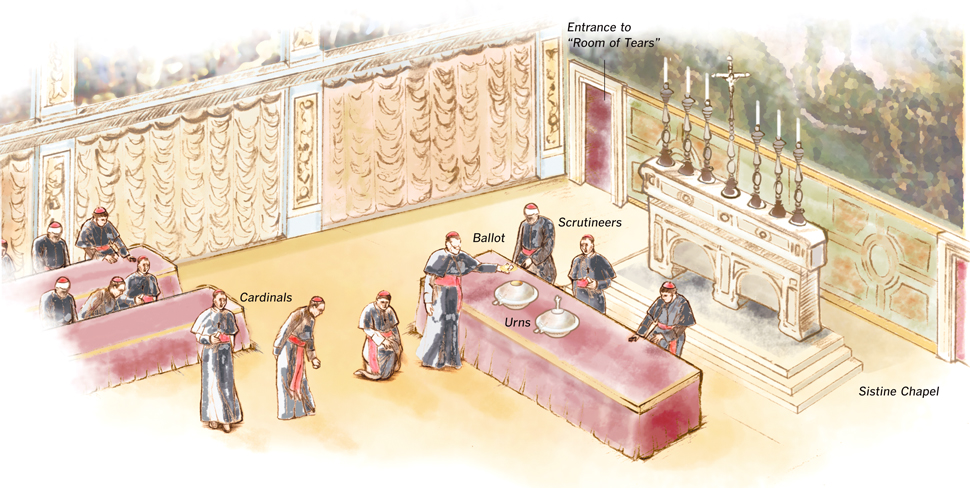 The voting
The ballot
Ballots are counted
Two-thirds of the vote
The results
After the election
First words
Pope Francis speaks
The voting
The rectangular ballot bears the words "Eligo in Summum Pontificem" (I elect as supreme pontiff) with space at the bottom for the elector's choice. Disguising his handwriting, each cardinal notes his choice and folds the ballot twice. Three so-called scrutineers chosen earlier by lot count the ballots in front of the altar.
The ballot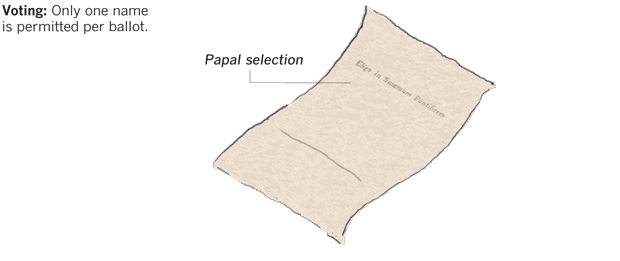 One at a time, in order of seniority, each cardinal approaches the altar holding out his ballot. He kneels, offers a short prayer, rises and says aloud in Latin, "I call as my witness Christ the Lord, who will be my judge, that my vote is given to the one who before God I think should be elected."
Ballots are counted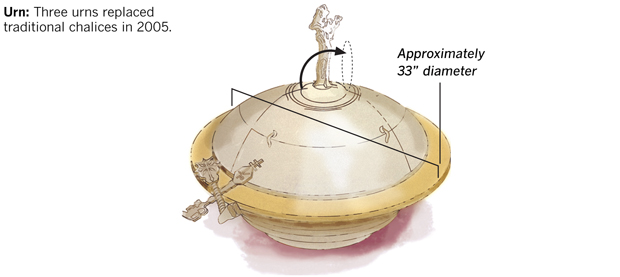 He places his ballot on a gold plate called a paten, slides the ballot into a large gold-plated urn and returns to his seat. Collected ballots are removed and counted. If the total does not correspond to the number of electors, they are burned and a new vote is taken.
Two-thirds of the vote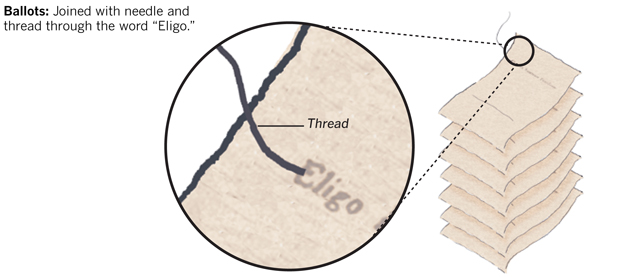 If numbers match, the first scrutineer opens a ballot and notes the name; the second repeats the process. The third reads the name aloud and writes the name. If one man receives two-thirds of the vote, a valid election has taken place. If the number is not divisible by three, two-thirds plus one is required.
The results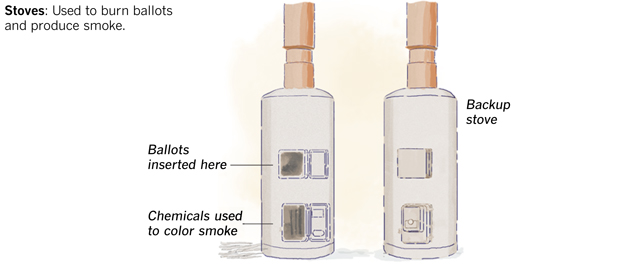 If the cardinals are deadlocked after 13 days of voting, they pause for a day of prayer and reflection, then move on to runoff ballots between two leading candidates. Ballots are burned in a stove after each day's vote. Black smoke indicates voting is inconclusive; white signifies there is a new pope.
After the election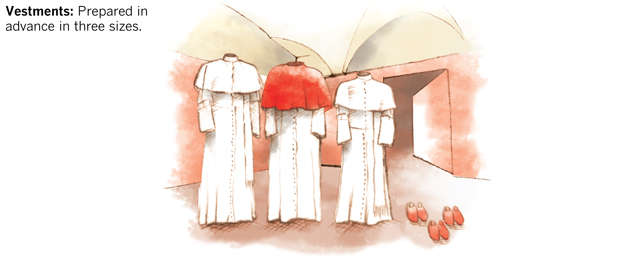 After his election, the new pope enters the "Room of Tears" to don the papal vestments. The room is so named because some of the newly elected have broken down upon realizing the immense responsibility of the office.
First words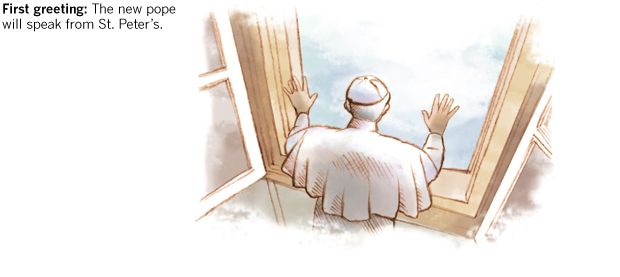 From the central window of St. Peter's Basilica, the senior cardinal deacon declares to Rome and the world, "Habemus papam" — we have a pope — and announces his name. The new pontiff then appears, to deliver a simple blessing and perhaps a few comments. If so, they are closely followed for clues as to the direction of the church.
Pope Francis speaks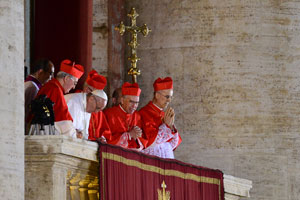 Before Pope Francis blessed the crowd in St. Peter's Square, he asked for their blessing. Read his full remarks: Pope Francis' first words