Graphic
Key figures in Villaraigosa's tenure
By William Nottingham and David Zahniser
In 2005, Ant­o­nio Vil­larai­gosa became the first Latino may­or of Los Angeles since the city's pi­on­eer days. With Villaraigosa set to depart after two terms in of­fice, we look back on some of the key figures of his tenure. Select a name below.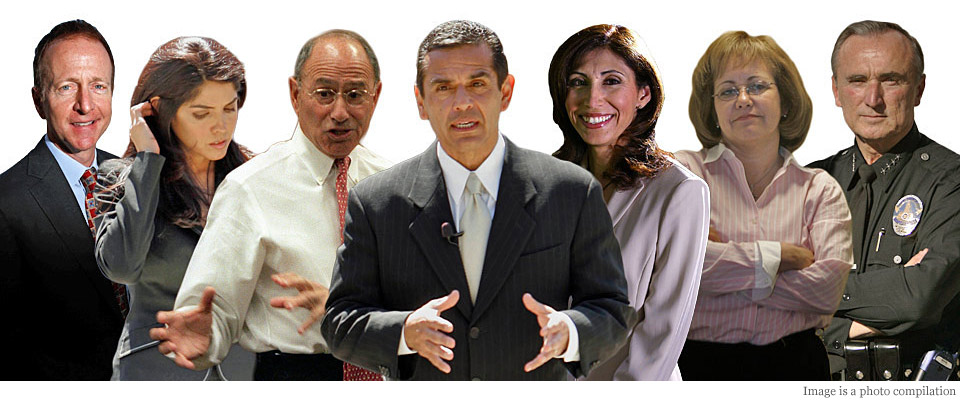 Maria Elena Durazo
William J. Bratton
Corina Villaraigosa
John W. Mack
Mirthala Salinas
Ramon C. Cortines
Lu Parker
Richard Katz
Bill and Hillary Clinton
Miguel Santana
Matt Szabo
Austin Beutner
Barack Obama
Maria Elena Durazo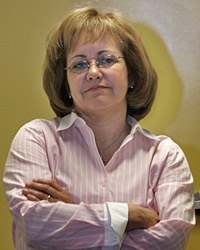 Leading an army of 600,000 union members, the longtime Villaraigosa confidant delivered a ready source of campaign money and political arm-twisting from labor. Durazo regularly weighed in on the mayor's labor-friendly initiatives and put her might behind big development projects favored by him downtown, in Hollywood and on the Westside.
William J. Bratton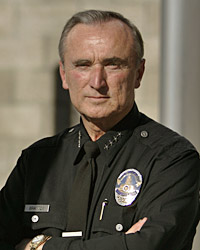 Villaraigosa inherited the brash, acerbic Los Angeles police chief in 2005, reaping the political benefits of Bratton's success at driving down crime. At the same time, Villaraigosa helped him get hundreds of additional officers. Bratton resigned in 2009 and was succeeded by Police Chief Charlie Beck.
Corina Villaraigosa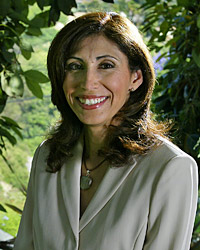 His wife, a teacher, gave Villaraigosa a family-man image when he ran for mayor in 2005. On the day he was sworn in, she marched with him and his supporters to City Hall. But their 20-year marriage disintegrated two years later, after Villaraigosa's affair with a TV newscaster became public knowledge.
John W. Mack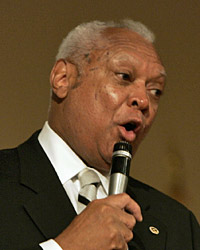 Early in his first term, Villaraigosa put the outspoken civil rights advocate on the Police Commission. Mack, a former executive with the Urban League, helped to keep the LAPD on track as it worked to complete federal reforms imposed in part because of the 1999 Rampart corruption scandal. A judge lifted the Justice Department's oversight in 2013.
Mirthala Salinas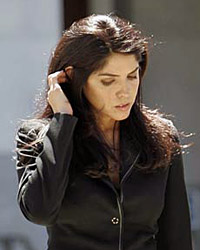 The KVEA newscaster's affair with Villaraigosa produced the first major crisis of his tenure. Their relationship became public not long after Villaraigosa separated from his wife. For weeks, he faced media questions about it at nearly every appearance. Their short-lived romance also raised concerns about Salinas' decision to deliver news about a public figure with whom she was personally linked.
Ramon C. Cortines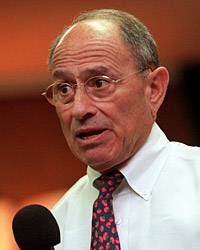 With his school takeover plan rejected by the courts in 2007, Villaraigosa worked to elect a hand-picked school board that eventually selected his senior education adviser as superintendent of the Los Angeles Unified School District. Villaraigosa later pushed to replace the retiring Cortines with hard-driving John Deasy.
Lu Parker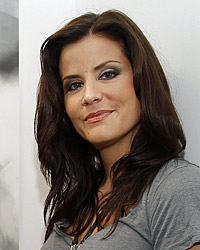 The KTLA newscaster and former Miss USA stabilized Villaraigosa's personal life, accompanying him to Lakers games and red carpet events, with the two often posing arm in arm. Their three-year relationship ended quietly in 2012 and Parker remains an on-air personality in Los Angeles.
Richard Katz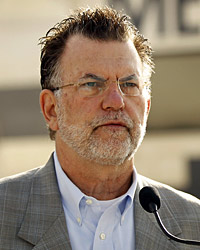 A friend and trusted adviser on public transit, he helped Villaraigosa win passage of a 2008 ballot measure generating billions of dollars for the city's growing rail network. After the deadly Chatsworth Metrolink crash in 2008, the mayor also put Katz on that agency's board to restore its tattered reputation.
Bill and Hillary Clinton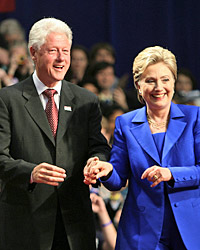 When they made Villaraigosa national co-chair of Hillary Clinton's 2008 presidential run, it raised his visibility as a Latino leader, which got a further boost when he became president of the U.S. Conference of Mayors. Bill Clinton showed that their ties were still strong when he showed up for the mayor's farewell block party at Grand Park.
Miguel Santana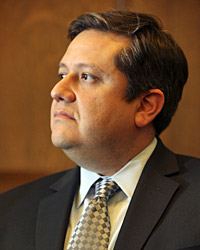 Plucked from a top L.A. County position in 2009, he took over city finances and absorbed political brickbats aimed at Villaraigosa when the recession forced workforce and service reductions. Santana made the tough calls as the city eliminated thousands of jobs and embraced new cost-cutting measures.
Matt Szabo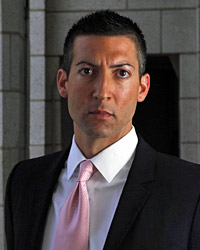 In 2011, Villaraigosa's longtime communications czar became lead city negotiator during Occupy L.A.'s prolonged City Hall sit-in and helped keep it from ending in the kind of violence seen in other big cities. He also served as a critical point person during the city's budget crisis.
Austin Beutner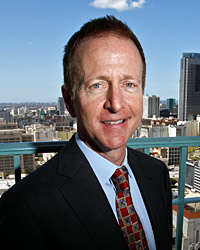 With the economy still weak in 2010, Villaraigosa put the wealthy private-equity whiz in charge of sharpening the city's business image and watching over the port and the DWP. As Villaraigosa's term drew to a close, Beuter launched his own mayoral bid but abandoned it a few months later.
Barack Obama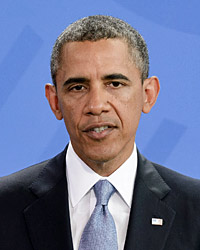 With Latino voters a key target in his 2012 reelection campaign, the president picked Villaraigosa to fill the high-profile job of wielding the Democratic Convention gavel. Obama also helped deliver critical funding to speed road repairs and rail projects linked to Villaraigosa's America Fast Forward plan.