Graphic
MOCA

's ups and downs with Jeffrey Deitch

By Deborah Vankin

Jeffrey Deitch's short but tumultuous career as MOCA's museum director was anything but boring after his arrival in June 2010. Here are some of the highs and lows.
HIGH

: "Art in the Streets"
HIGH

: Going small at

MOCA

Pacific Design Center
HIGH

: "Under the Big Black Sun"
HIGH

:

MOCA

hits financial milestone
LOW

: "Dennis Hopper Double Standard"
LOW

: Fundraising troubles
LOW

: Architecture show delay
HIGH

: "Art in the Streets"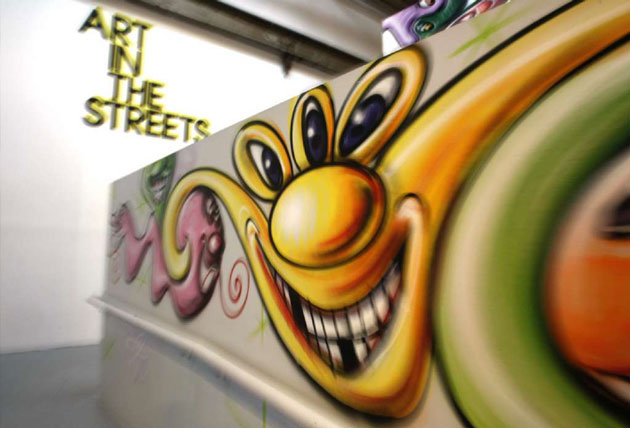 (April to August 2011) MOCA's sweeping graffiti and street art exhibition attracts a record 201,352 visitors and ranks as the second-most popular show in the museum's history. With underwriting by British street artist Banksy, the museum waives Monday admission, spiking attendance and helping MOCA capture the interest of a new, younger generation of art lovers. The show also opens doors for street and graffiti artists struggling for legitimacy.
HIGH

: MOCAtv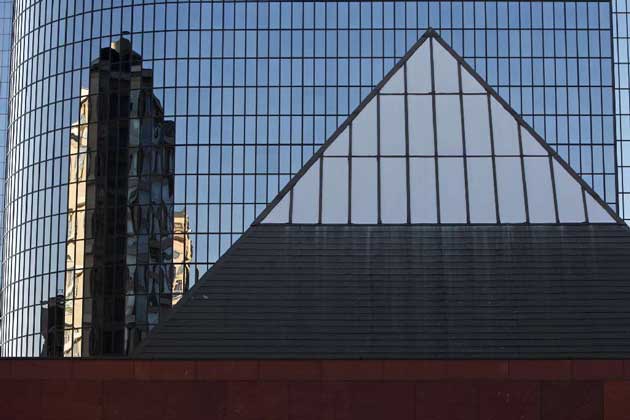 (July 2012). MOCA introduces an ambitious YouTube channel to showcase original programming about contemporary art and culture, with nearly 155,000 subscribers to date. It's the first contemporary art museum to partner with YouTube on its original channels initiative.
HIGH

:

MOCA

2011 gala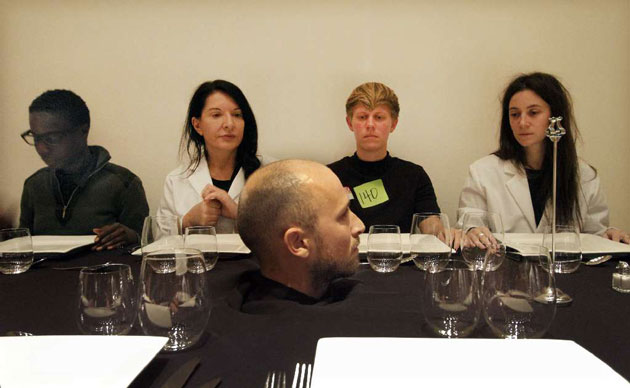 (Nov. 12, 2011). Curated by performance artist Marina Abramovic for 750 artworld stars, museum patrons and celebrities — including Gwen Stefani, John Baldessari and Debbie Harry — the party features live, talking human heads as table centerpieces and a "performance-art piece dessert" with Abramovic and Harry dismembering nude statues of themselves made of cake. Sugared body parts were served to guests. Some in the crowd chant "Violence against women!" Still, the event raises $2.5 million.
HIGH

: Going small at

MOCA

Pacific Design Center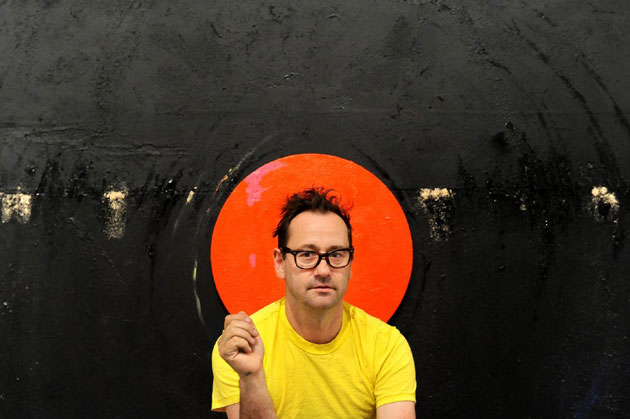 Deitch receives criticism for cultivating off-site shows, but successfully develops MOCA Pacific Design Center as a Westside satellite to showcase worthy smaller shows. Among them: "Within the River of Time Is My Mind," a solo show of paintings, sculpture and found-wood installations by Silver Lake artist Chris Johanson (now through Sept. 22).
HIGH

: "Under the Big Black Sun"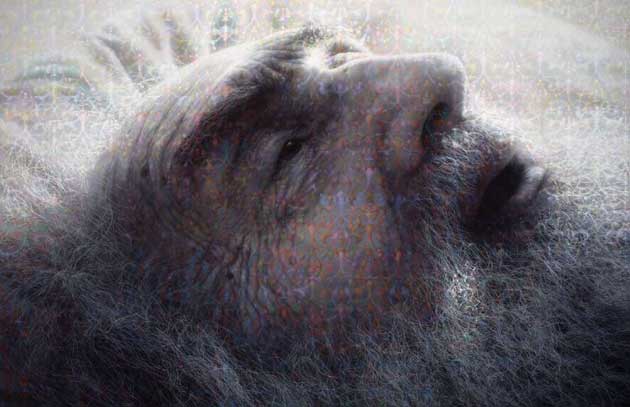 (Oct. 1, 2011 to Feb. 13, 2012) MOCA's whopping Pacific Standard Time survey was put together by MOCA's former chief curator Paul Schimmel. With more than 400 objects, it is considered a definitive take on a vital art period.
HIGH

: 2012 Acquisitions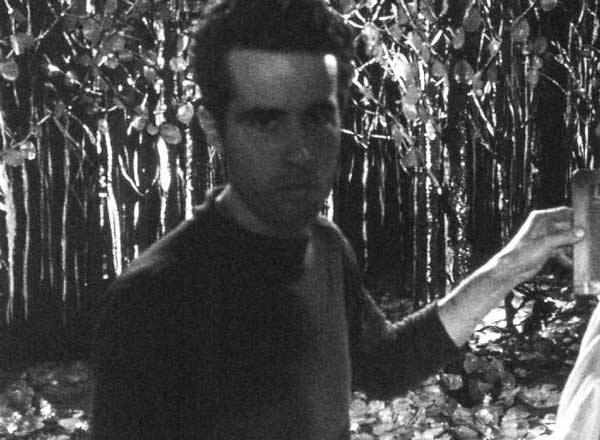 (January 2013). More than 117 new pieces are added in 2012 to a collection that already has 6,700 works. Among them: an installation, circa 1980, donated by Mike Kelley, Cai Guo-Qiang's gunpowder drawing, and an original storyboard from Kenneth Anger's 1949 film, "Puce Moment."
HIGH

:

MOCA

hits financial milestone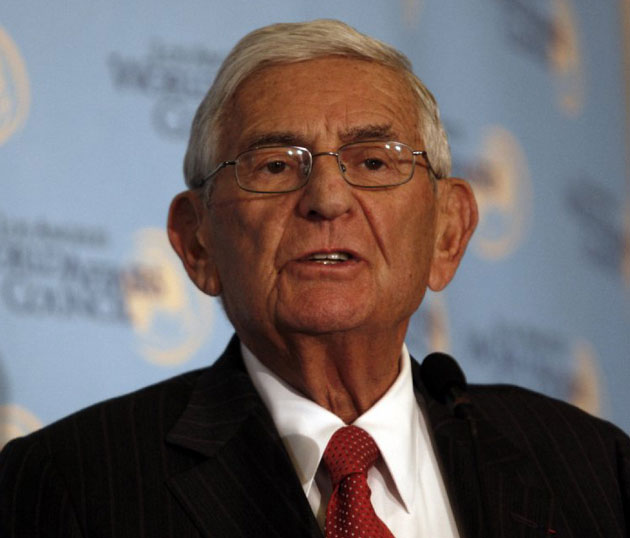 (April 2013) MOCA trustees announce they've hit the $75 million mark in a fundraising campaign to reach $100 million for its endowment. Donor commitments range from $1 million to $10 million, according to the museum. Donors include trustees and former supporters. Among them: Eli and Edythe Broad, Wallis Annenberg, Lenore Greenberg, Darren Star and Sutton Stracke, Paul and Herta Amir and Marc and Eva Stern.
LOW

: "Dennis Hopper Double Standard"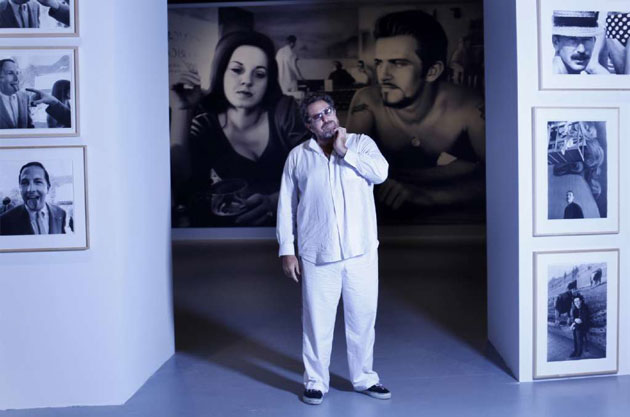 (July 2010) With the iconic actor-artist's health rapidly deteriorating, Deitch's first MOCA show, curated by Julian Schnabel, is put together in five months where other exhibitions take years to curate. Some love Hopper's work, but the rush-job nature of the show and its celebrity aspect signal for many that the museum is headed in a less serious and scholarly direction.
LOW

: A mural whitewash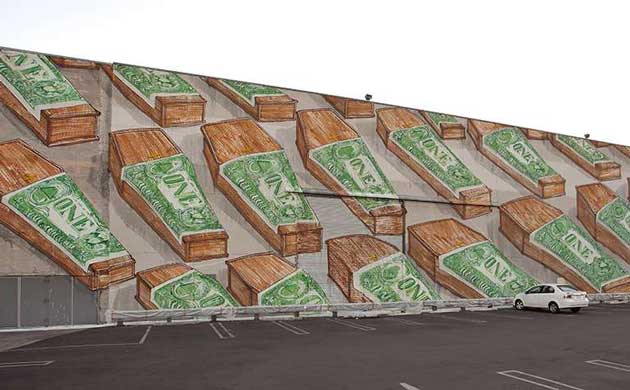 (December 2010) Deitch commissions Italian street artist Blu to paint a mural outside MOCA's Geffen Contemporary as part of the lead-up to "Art in the Streets" but then has the anti-war mural removed when he sees its imagery: coffins draped in dollar bills. Blu calls Deitch's action censorship; local artists protest. Deitch says the mural was out of place in a neighborhood with a Veterans Affairs hospital and war memorial to Japanese American soldiers.
LOW

: Fundraising troubles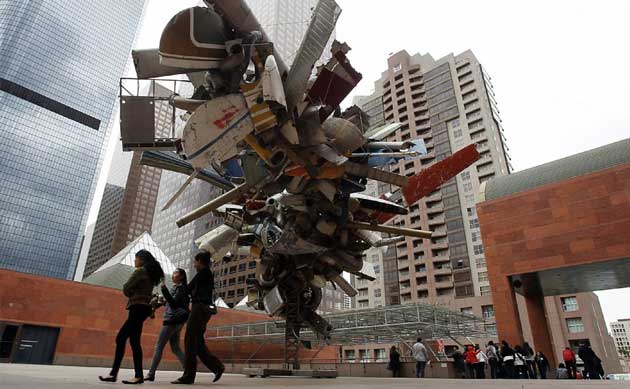 (July 2010 to June 2011) During Deitch's first fiscal year at MOCA, donations drop $4 million from the previous year.
LOW

: Show swap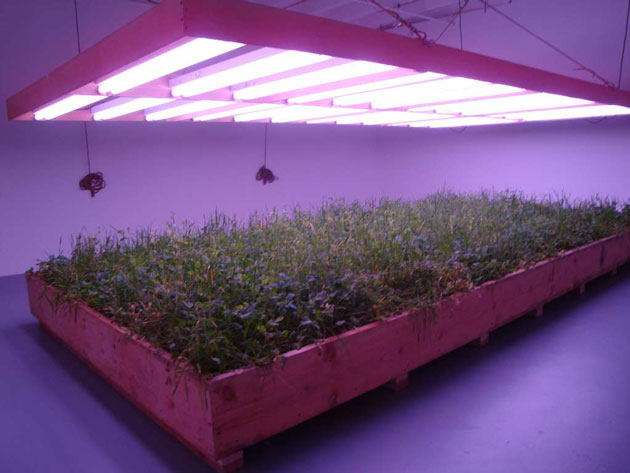 "Transmission LA: AV Club" vs. "Ends of the Earth: Land Art to 1974" (March 2012). MOCA's finances and priorities are questioned when it postpones a long-scheduled and highly anticipated land art exhibition at the Geffen Contemporary for a Mercedes-Benz-sponsored free art, music and food festival curated by the Beastie Boys' Mike D. Some love the festival's pop-culture focus; others say its a shameless money-making ploy.
LOW

: A "rude awakening"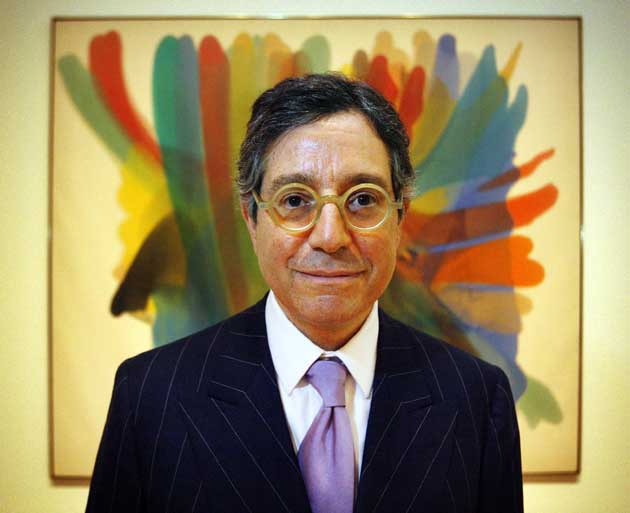 (June 2012) During a public interview with art advisor Josh Baer at Art Basel in Switzerland, former gallery owner Deitch opens up about the difficulties of raising money in the museum world — typically a significant part of a museum director's job. "At the gallery, I was in the fortunate position that I had things people wanted," Deitch says. In Los Angeles, he says, "people wouldn't take my phone calls because they figured 'he's going to ask me for money.'"
LOW

: High-profile exits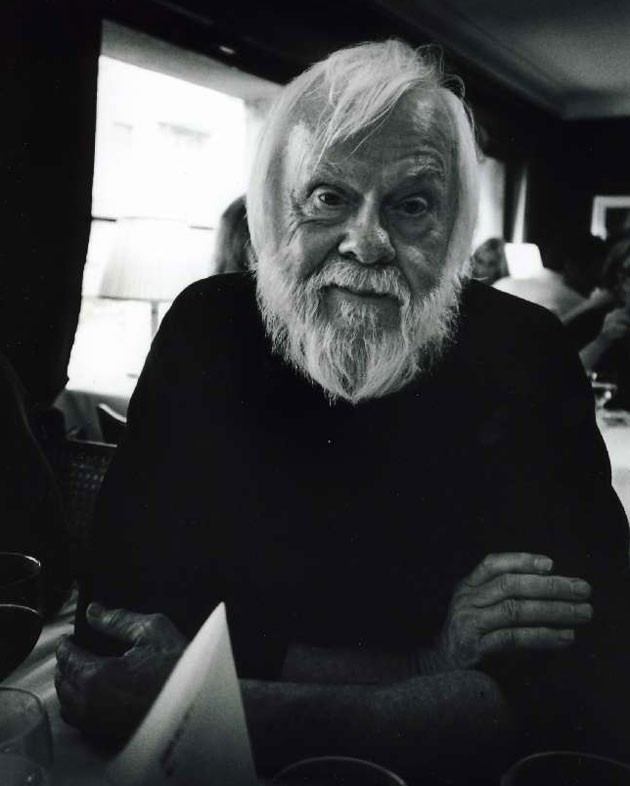 (June 2012) Paul Schimmel, MOCA's much-respected chief curator for 22 years, is forced out in a meeting with Eli Broad and the museum's two board chairs. Deitch, who as director would normally handle personnel matters, is not involved. Several days later, artist John Baldessari resigns from the board, in part because Deitch plans an exhibit on Disco's influence on visual and performance art. The next day, artists Catherine Opie and Barbara Kruger resign from the board. Two days later, Ed Ruscha exits the board.
LOW

: Franco's 'Rebel'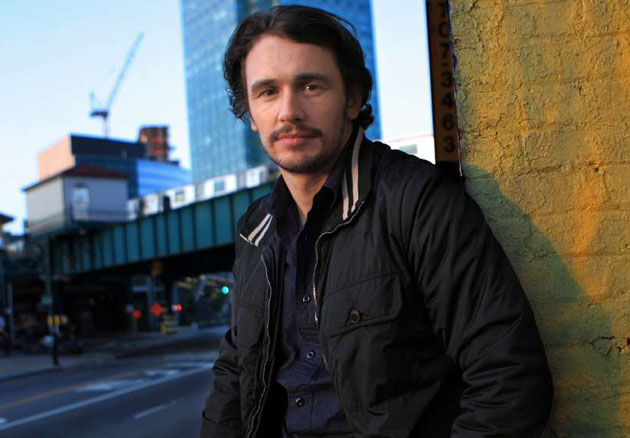 (May 2012) Deitch strives to bring art away from museum walls and into the city, which he sees as one big interactive gallery. But one MOCA off-site show curated by James Franco — "Rebel," a group exhibition dedicated to James Dean's "Rebel Without a Cause" — generates controversy for its location, a high-end furniture showroom and exhibition space, JF Chen. More anti-Deitch sentiment is fueled for the show's blurring of lines between art and commerce.
LOW

: Architecture show delay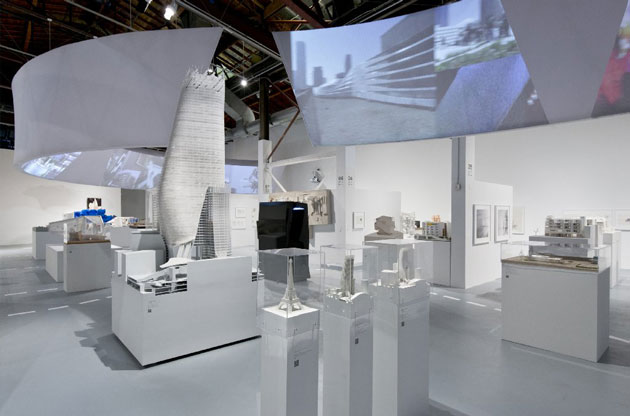 (May 2013) MOCA's "A New Sculpturalism: Contemporary Architecture from Southern California" almost doesn't happen when Frank Gehry questions guest curator Christopher Mount's direction and pulls out of the show shortly before its scheduled June opening. With coaxing from fellow L.A. architect Thom Mayne, Gehry rejoins the exhibit and it opens two weeks late on June 16.