The James Webb Telescope
The James Webb Space Telescope will let NASA peer into deep space to the beginnings of our universe. It will be specially equipped to view infrared light, which escapes from the dust clouds where the first stars and planets formed.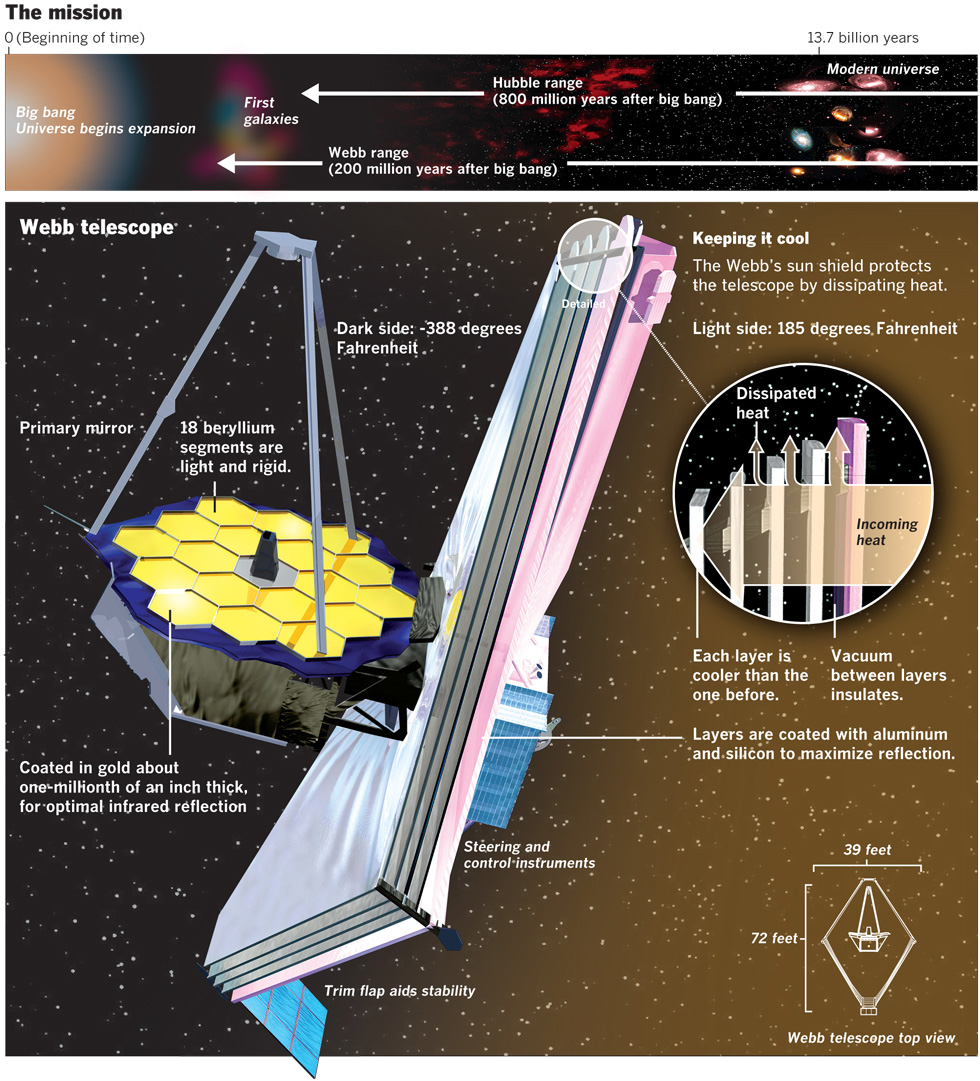 Sources: NASA, Northrop Grumman. Note: Graphic is schematic, not to scale.
Credits: Graphic by Raoul Ranoa, Graphics reporting by Tom Reinken