SHUTDOWN GETS PERSONAL
The individual pain of the government shutdown
On Day 3 of the federal government shutdown, accusations flew, the stock markets fell, and the president got personal, pinning the blame for the Washington impasse at the feet of House Speaker John A. Boehner.
There also were moments of grace amid the chaos. Bishop Mariann Edgar Budde on Thursday offered up a rose-filled garden at the National Cathedral to couples whose weddings on Washington-area federal property have been canceled because of the stalemate.
But through it all, the individual pain mounted. Workers were furloughed. Needy families worried federal food assistance would dry up. Farmers struggled to figure out what to plant. Once-in-a-lifetime vacations were canceled.
Said Mark Vehlewald, furloughed and frustrated, speaking for the nation at large: "This hurts."
What follows are six stories of the personal toll of the government shutdown.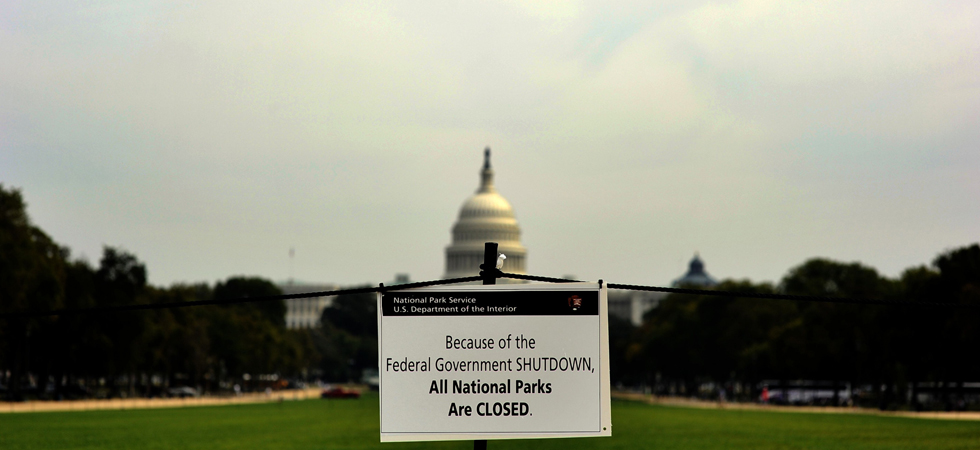 Cleo Tung and Matthew Locascio
Yosemite wedding plans dashed
Shanaya Saunders
Depends on federal help to buy food
Val Wagner
Relies on federal research to run her farm
Bobby Harsh
Worries about effects on medical research
Peter Wisniewski
Grand Canyon rafting trip in peril
Mark Vehlewald
Furloughed from military contractor job
Cleo Tung and Matthew Locascio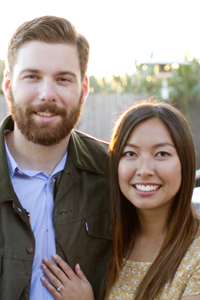 Cleo Tung and Matthew Locascio had planned to marry this weekend in Yosemite National Park, with El Capitan and Half Dome as backdrop.
The wedding party was to gather at Curry Village on Friday night. The ceremony for Tung, 25, and Locascio, 27, was to be Saturday at Cathedral Beach, on the bank of the Merced River, with Tung's elder sister and her best friends from London and Vienna as attendants. Her parents were flying in from Taiwan. The reception was set for the Ahwahnee Hotel, with a Sunday farewell brunch to follow.
That was before Congress failed to fund the government for the new fiscal year that began Tuesday. House Republicans want to defund, delay or destroy the Affordable Care Act — popularly known as Obamacare — and have linked that to government funding.
Without funding, most of the federal government closed on Tuesday, including Yosemite and all the other national parks.
And a devastated Tung saw her plans collapse.
"Yosemite is a special place for us because that's where we spent our first anniversary together after being apart for a year. … It was really the place where we recommitted ourselves to our relationship after trying to work things out long-distance for the past seven years," she said.
But with the wedding venue off limits, the wedding was off. Her parents canceled their flight from Taiwan. Her 35 guests had no place to stay.
"It's been really tough," she said, struggling to hold back tears.
The Thousand Oaks couple met when Tung was a high school senior. "We basically chased each other around the world," she said. Locascio worked in Berlin for a while. Tung moved to Britain to study at Cambridge. Then he lived in San Francisco; she in Los Angeles.
"This past year is the first time we've been in the same city," she said. "We're really excited about settling down and getting married."
Then came the federal budget standoff.
Tung and Locascio hope to wed this weekend after all, and in a natural setting.
"We decided that the state parks must be open," she said.
The couple — he's a graphic designer for Patagonia, she's in development at UCLA's women's health program — plan to wed Friday evening at Malibu Creek State Park, if the Santa Ana winds don't get in the way. Her sister will officiate. About 10 people will attend, including her fiance's family and her friends from London and Vienna. But Tung's parents can no longer attend; they can't afford to rebook their flight.
What would she say to Washington politicians if she got the chance?
"I'm biased because I really do support the healthcare reform," and the dispute has upended her wedding plans, Tung said.
"It's a very selfish thing because it's my wedding. But in the end it's not just about my wedding," she said. It's about the American people.
"I feel like we've all been taken hostage, and we're the real victims here."
— Connie Stewart
(Photo: Matthew Locascio, left, and Cleo Tung. Credit: Handout)
Shanaya Saunders
At 7 days old, Ava Saunders is blissfully unaware of the political firestorm brewing around her, but her mother, Shanaya Saunders, is not.
Saunders was in Bushwick, Brooklyn, on Thursday morning, picking up assistance checks from the Special Supplemental Nutrition Program for Women, Infants and Children, or WIC. When Saunders was born 28 years ago, her mother relied upon WIC to buy baby formula, nutritious foods and other necessities.
Now, Saunders does the same.
"You need help, even when you're working, because the cost of living is just so high," said Saunders as her mother, Beth Mack, pushed the stroller holding the sleeping Ava, swaddled in pink blankets.
Saunders, 28, plans to return soon to her $13-an-hour clerical job, but the pay is not nearly enough to cover rent and other expenses. With WIC checks, Saunders can buy produce at participating farmers' markets. She can get low-fat milk, lentils, eggs, peanut butter and other healthy foods from stores that take WIC checks.
WIC officials say they have funds to last through Oct. 31. Saunders and Mack, though, worry that participating vendors soon will stop taking WIC checks, for fear they will bounce.
"I'm kind of nervous," said Saunders.
She's also kind of angry.
"Most of the people who get WIC are minority or low-income. That's why this is one of the first programs to get cut," said Saunders, who has no backup plan if WIC funds run dry. "I'm taking it day to day. Because with this government, you never know what's going to happen, from the moment you open up your eyes in the morning."
— Tina Susman, in New York
Val Wagner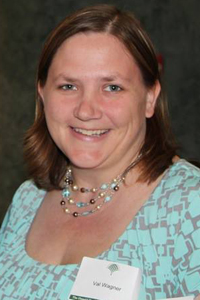 Val Wagner, 36, raises cattle; farms 2,000 acres of alfalfa, corn, soybeans and wheat in Monango, N.D.; and blogs about farming at wagfarms.com. The impact of the shutdown is high on her agenda.
"If the government were run like a farm — we can't just say we don't agree with this so we're not going to do it today when the crop is ripe," she said. "The fact that the two sides can't get along and get the work done, coming from a farm point of view, that just boggles my mind. Because when there's work to do, we do it."
Wagner said the shutdown, combined with the Farm Bill being placed on hold, has complicated farmers' ability to plan and plant next year's crop. She said farmers rely on federal researchers and information to estimate what they need to stock up on and plant.
"The decisions we make this fall affect next spring," she said.
Among the mysteries: "Not knowing where the price supports are going to be, where insurance rates and other things are going to be, some of the futures."
Farmers use all of that information, Wagner said, to help them decide "what we're going to plant next year, how we're going to market our crops, whether we need to prepare our land differently."
"Having all this information locked away from us for who knows how long will really make us sit back and look at what we're going to do."
Wagner predicts the shutdown will raise food prices down the line.
"The feeds that we buy, other things when you buy them ahead of time, you get them at a discounted rate," she said. "If we're not sure how things are going to play out in the end, it makes that more difficult.
"The consumer, the ones that are out buying our products, are the ones who are going to pay the cost because it all gets passed down."
— Molly Hennessy-Fiske
(Photo: Val Wagner. Credit: Handout)
Bobby Harsh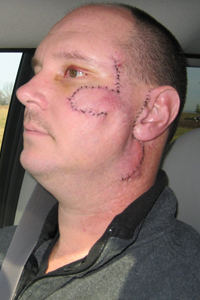 Bobby Harsh says a clinical trial at the National Institutes of Health saved his life. In 2008, he was battling melanoma that wasn't responding to drugs. His doctors sent him to the NIH in Maryland, and as part of that clinical trial, doctors found his cancer had spread to his lungs.
He was sent onto another trial, and now his cancer is in remission.
"I am here today because of the clinical trial I was able to get into," he said.
But people currently in Harsh's situation may not be so lucky.
Because of the government shutdown, the National Institutes of Health has furloughed 73% of its staff. This affects new patients trying to enroll in one of the 1,437 studies currently underway at the NIH's Clinical Center in Bethesda, Md.; 255 of which are investigating cancer treatments. No new studies will begin during the shutdown, which means the admission of about 200 new patients, 30 of whom are children, will be deferred each week, the NIH said.
"Everyone talks about national parks, but the shutdown of the NIH is starting to affect people's lives, and whether someone will survive a disease," said Harsh, a 46-year-old father of three.
NIH spokeswoman Renate Myles says the NIH will not turn away patients who are critically ill. And the NIH on Thursday helped solve a glitch that had delayed cancer treatment for a Massachusetts man.
Leo Finn, 48, had been scheduled to start a clinical trial at the Dana Farber Cancer Institute in Boston to try to battle his liver cancer. On Tuesday, Finn was told by an official at Dana Farber that the trial couldn't start because the medical center couldn't register the trial online at clinicaltrials.gov because of the government shutdown.
"His life is on hold right now — we all are," Dorothy Finn, his mother, told the Los Angeles Times.
But a Dana Farber spokesman said Thursday that with help from a local congressman, the NIH diverted some staff people to the clinicaltrials.gov website, allowing the trial to be registered.
"We spoke with the NIH today — we got enough assurances to proceed with the trial," said Steven Singer, a Dana Farber spokesman.
— Alana Semuels
(Photo: Bobby Harsh. Credit: Bobby Harsh)
Peter Wisniewski
Peter Wisniewski first applied for permission to raft the majestic Colorado River through the even-more-majestic Grand Canyon back in 1995. He was 26 then, and he had no idea that he'd have to wait until 2013 for the National Park Service to issue him the necessary permit.
On Wednesday, Wisniewski, with a group of high school buddies and their teenaged kids, was supposed to take off on what he described as a "life-changing experience, like finding God for some people."
They had arrived in Lee's Ferry, Ariz., a day early. They had rented six boats, along with tables and portable toilets, cookware and life jackets. They'd spent upwards of $40,000 for their "epic" excursion — including $2,000 in federal fees. Finally, they were going to live out their whitewater dreams.
But when Wisniewski, who lives in Idaho, checked his flip phone on arrival, there was a message from a National Park Service ranger.
"He told me don't come," Wisniewski recounted. The ranger said, "We're not going to let you in."
The government had shut down. The parks were closed. Rangers were morphing from environmental ambassadors to gate guards.
On Thursday, Wisniewski and his rafting party — some of whom had come to Arizona from as far away as New Hampshire for the experience — were cooling their heels "in a parking lot full of gravel with overflowing outhouses."
They're waiting, he said, for word that just maybe they can salvage their journey. Wisniewski said he and his nephew Tyler have plane tickets home in 20 days and they don't have the money to change them.
The group has begun eating through its food for the raft trip, augmented with an occasional meal at the Marble Canyon Lodge, where the 16 members have rented one room so they can at least have a clean bathroom while they wait.
"The big question," Wisniewski said, "is, what do we do?"
— Maria L. La Ganga
Mark Vehlewald
Mark Vehlewald got the news Monday: The Colorado Springs military contractor was being furloughed from his job fixing planes at the Air Force Academy.
The bosses said, "Guess what, fellas? You no longer have a job."
The federal government shutdown is being felt most in places like Colorado Springs, Colo., where one-third of the economy is connected to five local military installations.
A recent study showed that nearly one in five residents of this community of 415,000 people receives a federal paycheck. Then there are those like Vehleward, who work in a myriad of support businesses.
But for Vehlewald, 56, there was more bad news: Because of his firm's Air Force contract, he and scores of other mechanics will not receive any pay for the work lost during the furlough.
That makes him angry.
"This hurts," he said. "Who knows how long this could go on? All of us have kids and grandkids and mortgages. I wouldn't be surprised if some of the guys lose their houses."
He has a message for Washington decision-makers: "Stop acting like a bunch of 8-year-olds. People are hurting out here. What you're doing is affecting real families. It's hitting us right in our pocketbooks. It's causing real problems."
— John Glionna