Movie sneaks 2013
For the grown-ups: A superhero-free film zone
By Mark Olsen, Los Angeles Times
Summer movie season is for many filmgoers the time of explosions, special effects and all manner of mayhem. Yet for those looking for films about actual people in actual situations, there are strong counterprogramming options. Consider these movies by adults, for adults and even, surprisingly, about adults.
'

Love Is All You Need'

May 3
'

What Maisie Knew'

May 17
'

Unfinished Song'

June 21
'

Fruitvale Station'

July 26
'

Love Is All You Need'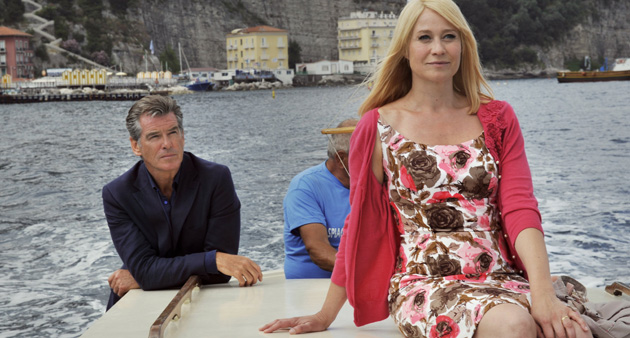 Danish filmmaker Susanne Bier's intense 2010 drama "In a Better World" won a foreign-language Oscar. Her latest is a shift toward something lighter, which for Bier means a romantic comedy involving cancer. In it, widowed produce wholesaler Pierce Brosnan and Trine Dyrholm, a hairdresser struggling with a crumbling marriage and poor health, meet cute on their way to their children's wedding. "In so many romantic comedies, I don't feel the characters have any real issues — they're good-looking, have super good-looking great friends, great cars, great careers," said Bier. But rather than be cynical, Bier and writer Anders Thomas Jensen embraced romance, saying, "'We do believe in love and we will allow ourselves just this once to trust it,'" Bier said. "It was very liberating."
'

Frances Ha'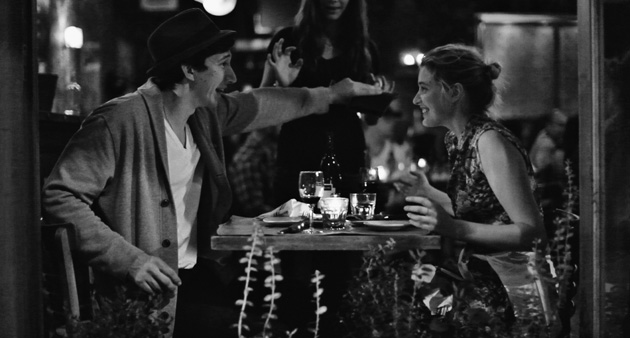 The latest from director Noah Baumbach concerns a young woman navigating choppy waters after college, struggling to find her way in life, career and self-definition. Besides the winning title turn by indie star Greta Gerwig (who co-wrote the script with Baumbach), the film also makes a discovery of actress Mickey Sumner — the daughter of Sting and Trudie Styler. The film has an unexpected warmth from the often caustic Baumbach, a sense of optimism even as the women, Frances and Sophie, flail about. "Noah has a lot of compassion for people, it's never a comment on whether they're doing a bad thing or not," said Sumner. "He has this ability to portray moments of human behavior that are so real and so spot-on in the way things are funny or honest or awkward."
'

What Maisie Knew'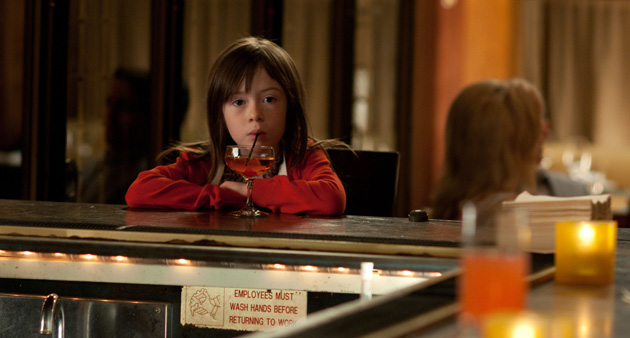 Based on the novel by Henry James, the film updates the story to modern-day New York City, with a young girl witnessing the disintegration of the marriage of her parents — her rock-star mother (Julianne Moore) and art-dealer father (Steve Coogan). Veteran indie directors Scott McGehee and David Siegel worked to maintain the perspective of a child (Onata Aprile) unable to understand the emotions swirling around her. "We didn't really want to make a movie about divorce," said McGehee. "We wanted to make a movie about the experience of a child in a situation like that." Added Siegel, "We wanted to keep a sense of innocence as she lived through these entirely serious events in the adult world around her."
'

Unfinished Song'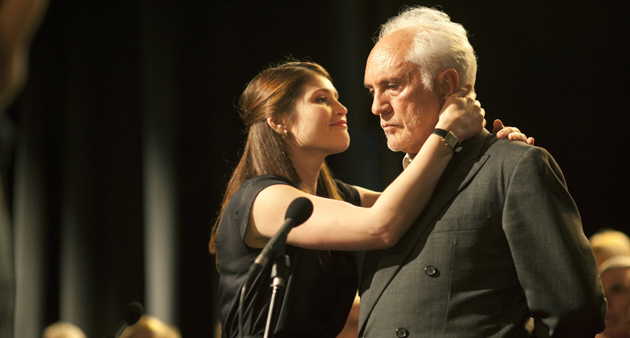 To continue on after his wife's passing, a man joins the community choir she once was a member of. That the couple are played by Vanessa Redgrave and Terence Stamp, two icons of British cinema appearing onscreen together for the first time, gives the film an added resonance. Stamp said he was struck by the film's exploration of "the twin-soul relationship," a lifelong love that deepens over time. "It had a kind of romance about it. I hadn't been offered anything like it before." The film is written and directed by Paul Andrew Williams. In explaining how he came to base his performance on his own father, Stamp added, "The most profound thing about the screenplay was that they were ordinary [people]. And I don't do ordinary very well."
'

I'm So Excited'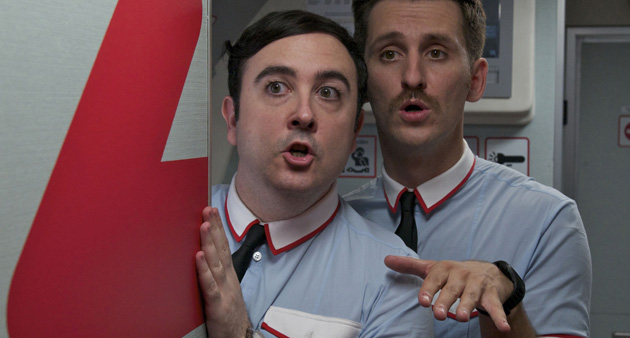 The new film by Pedro Almodóvar finds the Spanish director returning to the bawdy comedy of his earliest films, this time set mostly in the interior of a plane. "Humor is always present in Pedro's films. Even in his toughest films, like 'The Skin I Live In,' some comic scene always sneaks in," said the director's brother and longtime producer, Agustín Almodóvar. The film has more than laughs on its mind though. "We're living the worst economic crisis of our young democracy," added Almodóvar of life in Spain, "and we thought it was the right time to present to audiences a comedy full of references to our current situation."
'

Blue Jasmine'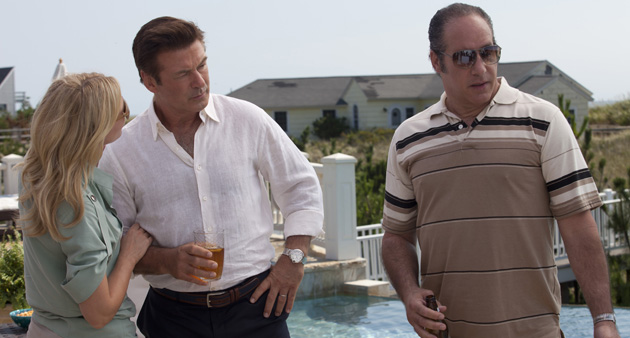 As a joke it seems to write itself: Andrew "Dice" Clay with a role in the new Woody Allen film. And it's a drama. But, no joke, Clay takes a dramatic turn amid a cast that also includes Alec Baldwin, Cate Blanchett, Peter Sarsgaard, Sally Hawkins and another comedian, Louis C.K.— and this time Allen has his cast back on American soil. "I went over to Cate Blanchett and said, 'Honestly, I can't believe I'm working with an actress of your caliber," Clay recalled. "And she was with Peter and she goes, 'You know what, we were saying that about you just now.'" Allen is notoriously secretive about the plots to his movies before they open, so Clay's not dishing on details. For the once-controversial comic who has been on a career uptick since his appearance on "Entourage," the disconnect of his casting is not lost on him. "I do feel out of place because I haven't done a movie like this," Clay said. "I haven't done a movie in years. It made me feel great."
'

Fruitvale Station'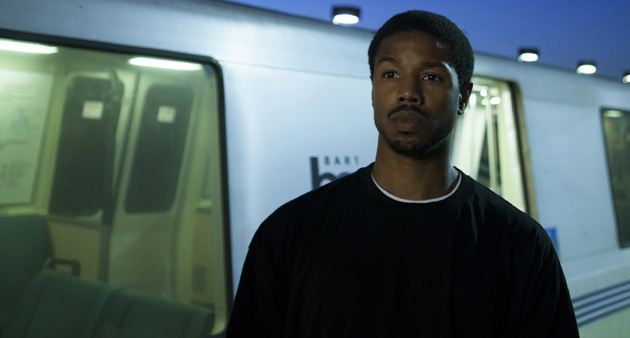 Winner of two prizes at Sundance, the feature debut from writer-director Ryan Coogler is based on the real-life story of Oscar Grant, an unarmed 22-year-old who was fatally shot in 2009 by authorities in Oakland's Fruitvale train station. Filmed in many of the actual locations from Grant's life, the story focuses on the day before Grant (Michael B. Jordan) was shot — running errands, spending time with his family and figuring out his future. "A lot of times, if you hang out with somebody that you don't know for a day, you learn pretty much everything you need to know about them," said Coogler of the film's compact structure.