Who's who
Gen. Petraeus Scandal
FREDERICK

HUMPHRIES

II

, 47
DAVID

H.

PETRAEUS

, 60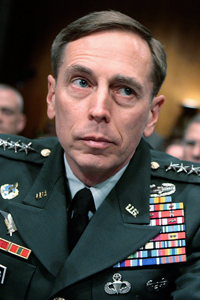 David H. Petraeus became director of the CIA in September 2011 after leaving the U.S. Army as a four-star general. He resigned his CIA post Nov. 9, 2012, citing "extremely poor judgment" for engaging in an extramarital affair that the FBI had uncovered. It was later revealed that his paramour was his biographer, Paula Broadwell. Petraeus led the U.S. war efforts in Iraq, where he was credited with helping to turn the tide at the darkest point in that conflict, and Afghanistan, where his "surge" strategy was credited with curbing the insurgency. Petraeus, who has been married for 38 years and has two children, also led U.S. Central Command in Tampa, Fla., from 2008 to 2010. Petraeus graduated from West Point in 1974; he holds a doctorate in international relations from Princeton University.

PAULA

BROADWELL

, 40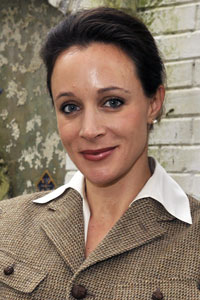 Paula Broadwell is a journalist and the author, with Vernon Loeb, of "All In: The Education of General David Petraeus," a favorable biography. An FBI investigation of apparently harassing emails sent to Jill Kelley of Tampa, Fla., revealed that the sender, Broadwell, had an affair with Petraeus. Broadwell apparently viewed Kelley as a rival for Petraeus' affections. Broadwell met Petraeus in 2006 when he gave a speech at Harvard University, where she was studying for a master's degree. She decided to make Petraeus' leadership style a doctoral dissertation topic and, later, to write his biography. While writing the book, Broadwell had extensive access to Petraeus in Afghanistan. She also received special access to Petraeus when he was in charge of U.S. Central Command in Tampa, Fla., from 2008 to 2010, according to a U.S. officer who served under Petraeus. According to her profile on LinkedIn, Broadwell, who is married and has two children, attended the U.S. Military Academy at West Point from 1991 to 1995 and was a major in the Army Reserve with "work experience" with the FBI, CIA and Defense Department.

JILL

KELLEY

, 37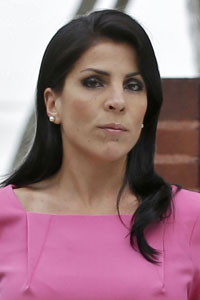 Jill Kelley, who has been described as a close friend of David H. Petraeus, is an unpaid social liaison to MacDill Air Force Base in Tampa, Fla., where Kelley lives with her husband, a prominent doctor, and three children. MacDill is the headquarters of U.S. Central Command. The Kelleys have been involved with charitable work for military families and often attended events at Central Command. Kelley received an award in 2011 for her support to Central Command and was named an honorary ambassador for the command, an unpaid position with no official duties. Kelley reported to a friend who works for the FBI that she had received harassing emails; that sparked the investigation that discovered the affair between Petraeus and Paula Broadwell. It also led to the revelation of the existence of potentially inappropriate emails between Kelley and Marine Gen. John Allen, who replaced Petraeus as commander of Western forces in Afghanistan.
GEN

.

JOHN

ALLEN

, 58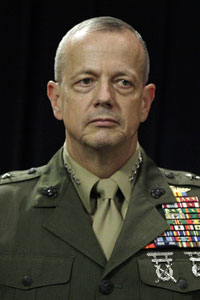 Four-star Marine Gen. John Allen, commander of Western forces in Afghanistan, is being investigated for "inappropriate communications," 20,000 to 30,000 pages of emails and other writings between him and Jill Kelley from 2010 and 2012, according to a Pentagon official. But a senior U.S. official who is familiar with the investigation said Allen and Kelley "have never been alone together, ever." The official said they had exchanged several hundred mostly short emails over several years, not 20,000 to 30,000 pages. Allen took over command of Afghanistan when David H. Petraeus left to become director of the CIA; before that he was deputy head of Central Command in Tampa, Fla., from 2008 to 2011.

FREDERICK

HUMPHRIES

II

, 47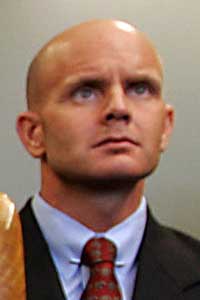 FBI Special Agent Frederick Humphries, who was identified by the Associated Press and to whom Jill Kelley reported harassing emails, was told by his superiors to keep his distance from the investigation that led to the resignation of CIA Director David H. Petraeus. According to a federal law enforcement official, Humphries' superiors grew concerned that he had become obsessed with the investigation. Humphries met Kelley in 2011 at an FBI Citizens Academy, a program that teaches the public and journalists about the FBI's work. Humphries is a former U.S. Army captain and worked in military intelligence. He also played a key role is stopping a terrorist attack aimed at blowing up Los Angeles International Airport on New Year's Eve 1999.

REP

.

ERIC

CANTOR

, 49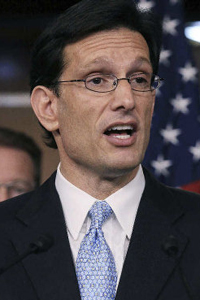 A spokesman said U.S. Rep. Eric Cantor (R-Va.) had a conversation in October with an FBI whistle-blower about David H. Petraeus' affair and potential "national security concerns." But when Cantor raised the matter with the FBI, he was told that the agency could neither confirm nor deny any investigation, and that all necessary steps were being taken to ensure no confidential information was at risk.

NATALIE

KHAWAM

, 37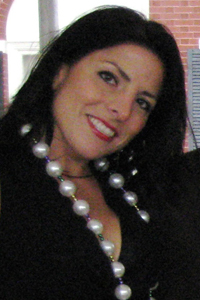 In September, Jill Kelley's twin sister, Natalie Khawam, needed character references to appeal to a judge in Washington over losing custody of her 4-year-old son. Allen and Petraeus composed letters on her behalf. "My wife, Kathy, and I came to know Natalie when I served at headquarters of U.S. Central Command as the Deputy Commander," Allen wrote on his official letterhead. A copy was obtained by the New York Post. "On multiple occasions we had the privilege of observing her … at command social functions…. She is a dedicated mother, whose only focus is to provide the necessary support, love and care for her son."

HOLLY
PETRAEUS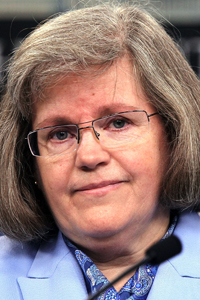 Holly Petraeus, the wife of David H. Petraeus and a longtime advocate for military families, is assistant director of the Office of Servicemember Affairs at the Consumer Financial Protection Bureau. Her role there has been to educate and reach out to military members, who can be easy targets of financial scams. She is motivated in part by her and her husband's personal experience. Holly Petraeus said they fell for a scam early in his 37-year military career: a slick brochure from a Columbus, Ga., apartment complex before he attended officer basic training at nearby Ft. Benning. Based on the brochure, the Petraeuses agreed to a one-year lease without seeing the property and discovered on arrival what she called "a terrible brick box of a place" in a high-crime neighborhood. "We signed on the dotted line thinking we were being very smart, that our lovely apartment would be waiting for us when we got there," she said in a 2011 interview with The Times. "Well it was, but it wasn't lovely, that's for sure."