Graphic
Emmys 2013: Newcomers — and nominees?
By Amy Dawes
How exciting would it be if the Oscars honored the same movies every year? Um, agreed — which is why the real fun leading up to television's Emmy Awards in September can lie in guessing which brand-new series can vault the velvet rope into the golden circle of nominees. Will Netflix newcomer "House of Cards" make history by becoming the first Internet-only series to compete in major categories? Will Kevin Bacon's riveting work on "The Following" — his first series
TV
role — propel him into the ultra-competitive lead actor ranks? We'll know when nominations are announced in July; in the meantime, here are four additional first-year series with a strong shot at landing some kind of Emmy recognition.
'

Rectify'

(Sundance Channel)
'

Rectify'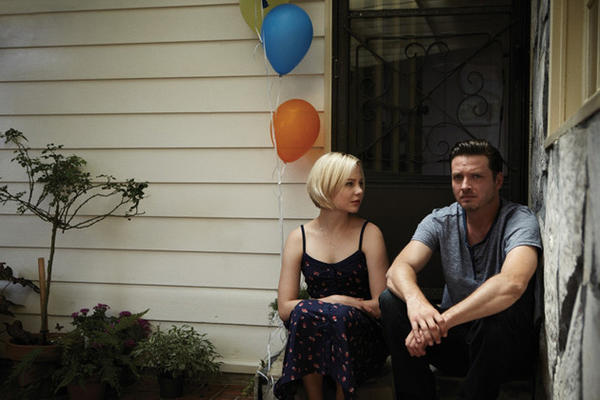 Sundance
The definition of an underdog, this thoughtful, slow-paced six-parter from a network new to original drama series has landed some of this season's highest praise. "It isn't just good TV, it's revelatory TV — the biggest potential game-changer since AMC debuted the one-two punch of 'Mad Men' and 'Breaking Bad,'" said Los Angeles Times critic Mary McNamara in her review. "Smart, challenging, character-driven drama at its finest," declared the Pittsburgh Post-Gazette. Aden Young is mesmerizing as Daniel Holden, a soulful but off-kilter convict who's released from Death Row after 19 years when new DNA evidence vacates the charges. Back in his Georgia hometown, some people still believe he committed the brutal rape and murder of his girlfriend when they were both teens, so he's effectively still on trial as the dark mystery hovers, along with the question of whether a man accustomed to solitary confinement in his own head can adjust to his perilous new freedom. "It's ambitious on so many levels — it deals with spirituality and God and loyalty and the burden of time in an incredibly precise and fastidious way," says McNamara. "You come away with your perceptions of the world altered."
Emmy prediction: "Lead actor is a really crowded field, but they usually reserve a spot for this kind of singular performance," McNamara says. "It's a beautifully written show as well, so it would be a shame if [creator] Ray McKinnon didn't get a nomination."
'

The Americans'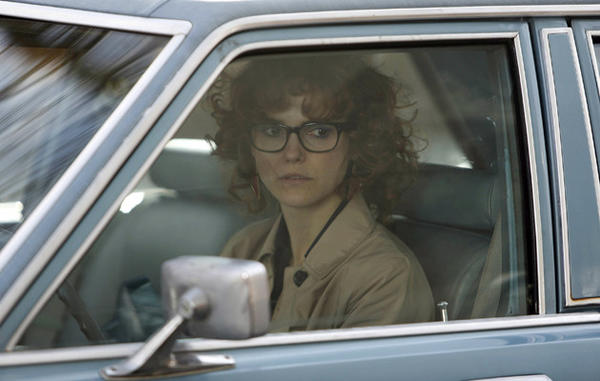 Craig Blankenhorn / FX
A mind-bending action thriller about the super-secret Russian spies who just might have been living next door in Cold War, Reagan-era America, this ironically named series has been embraced by critics as the equal of other smart, inventive FX dramas such as "Justified" and "Damages." Called "thoroughly seductive" by the Wall Street Journal, it offers showy, double-life lead roles to Keri Russell and Matthew Rhys as married KGB agents who don disguises and engage in brutal combat and extramarital liaisons as part of their mission.
Emmy prediction: "Russell, still a sentimental favorite from her youthful role on the WB's "Felicity," is making a big impression in this much tougher, multilayered role and is most likely to land a nomination, McNamara says."
'

Bates Motel'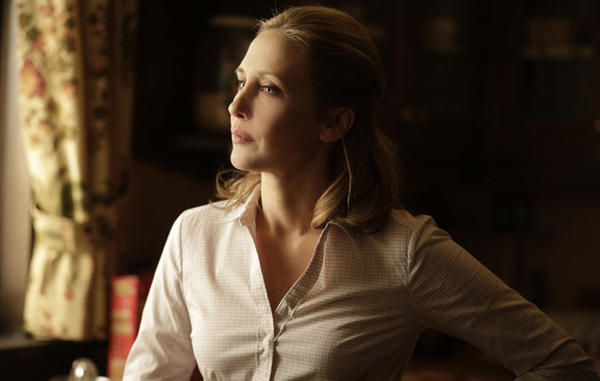 Joseph Lederer / A&E
This dread-filled suspense series dares to imagine events that, in today's world, might have led a teenage Norman Bates and his mother to their ultra-creepy fates as depicted in Alfred Hitchcock's film "Psycho." After a traumatic event, this "prequel" has the pair relocate to a twilight-zone coastal town where they're definitely not the only ones hiding something, even as they struggle to renovate a run-down motel. Creators Carlton Cuse ("Lost") and Kerry Ehrin ("Friday Night Lights") have the skills to keep the overheated plot twists palatable, but it's Vera Farmiga in the ultimate mother role who really makes it work. Said MacNamara in her Los Angeles Times review: "All Farmiga needs to do is fix the camera with that riptide stare — azure loveliness masking a deadly undertow of, what? Madness? Deception? Maternal heroism? — and it's impossible to look away."
Emmy prediction: "Vera Farmiga needs to get an Emmy," McNamara says. "It feels like an important show because of her tour-de-force performance. You haven't seen anybody do something like this."
'

Nashville'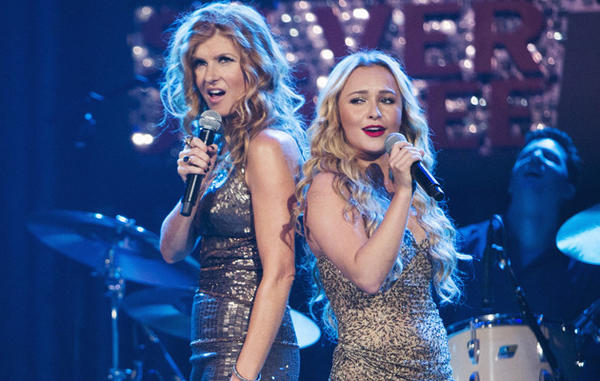 Chris Hollo / ABC
When it premiered in September, critics gushed over this soap-cum-catfight about dueling divas (Connie Britton and Hayden Panettiere) who embody the authentic (good) and soulless (bad) aspects of today's country music, respectively. (Each got a Golden Globe nomination but didn't win). The long haul of a 22-episode season may have taken its toll, but voters are still likely to want to recognize this standout network newcomer at its first eligible Emmy Awards.
Emmy prediction: "Everyone loves Connie Britton," McNamara says, "so it won't surprise me if she gets nominated. [Voters] might also recognize series creator Callie Khouri because they want to encourage screenwriters to come to television, but it takes a different set of muscles to deal with the ongoing nature of a television show, and I think this one sagged in the middle. I don't know why they couldn't just jump into the music world and stay there, but they burned themselves with a political campaign story line that never caught on."