Tracking the shooter at Ft. Hood
Here's how the recent shooting rampage at Ft. Hood in Texas unfolded, according to military investigators.
1 Administrative office
Military investigators say Spc. Ivan Lopez, after a dispute over his request for a leave, opened fire at an administrative office, killing one soldier and injuring 10. He fled in his car.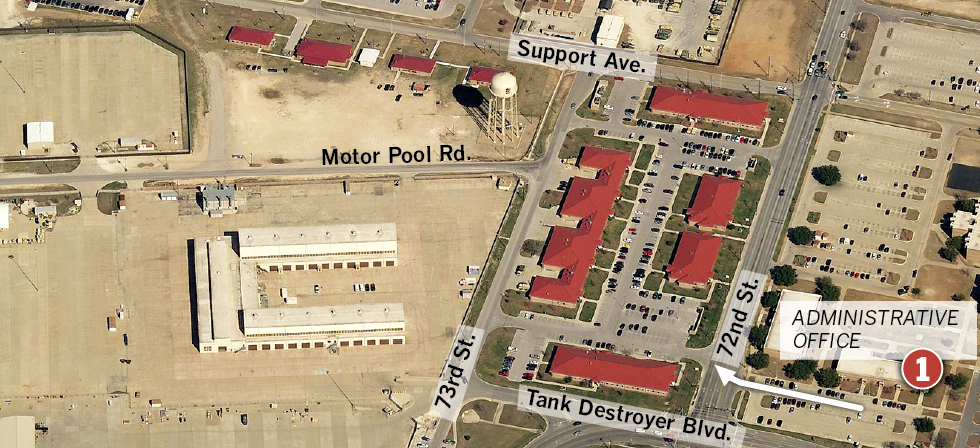 2 Firing from car
He fires from his car at two soldiers, wounding one.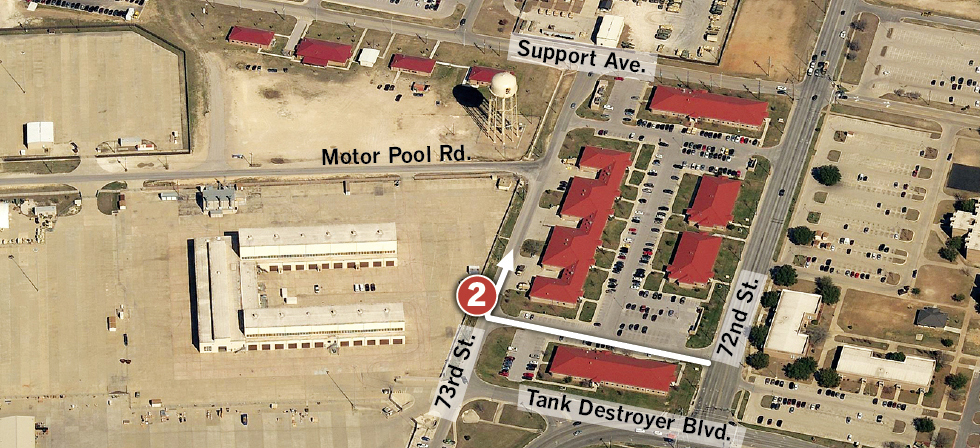 3 Motor pool office
Lopez arrives at the motor pool office where he works. He shoots three soldiers, one of whom later dies.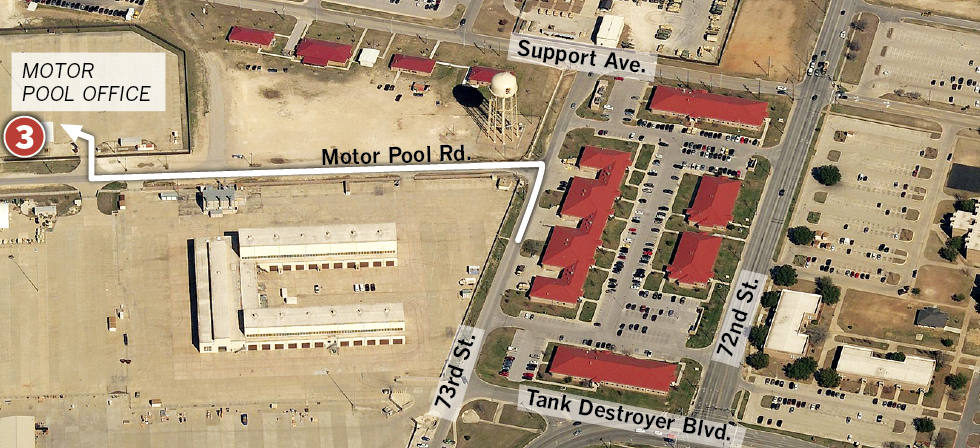 4 Firing from car
Driving away, he shoots through the windshield of an oncoming car, wounding the passenger, a soldier.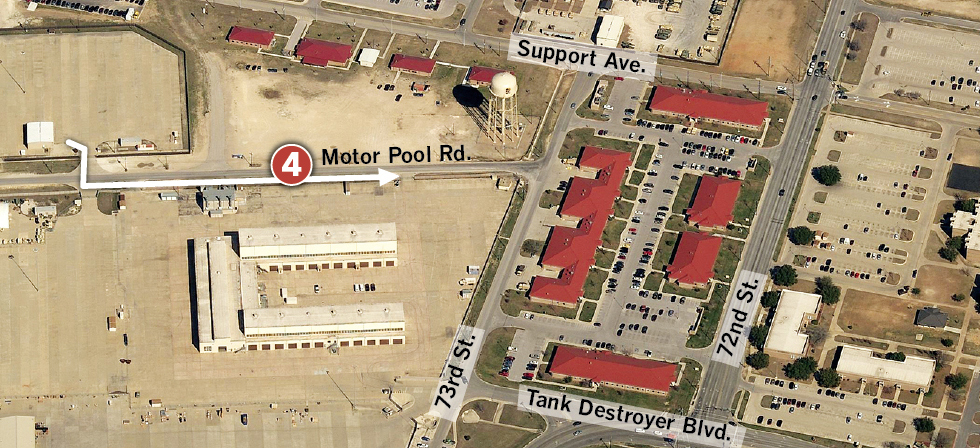 5 Medical building
At a medical building, Lopez shoots and kills one soldier and injures two others.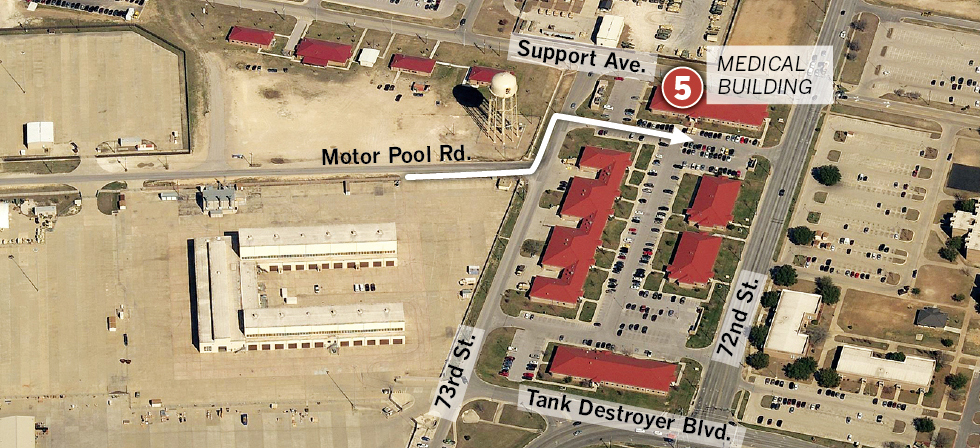 6 Suicide
Lopez approaches a military police officer. They speak briefly. He wields his gun, and she draws her weapon and fires. Lopez is not hit. He shoots himself in the head.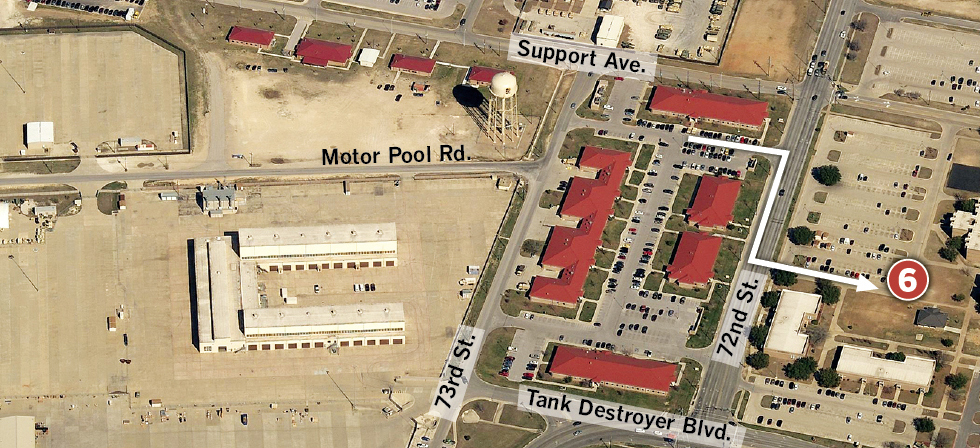 Sources: Ft. Hood, Times reporting, Pictometry
Credits: Matt Moody, Lorena Iniguez, Raoul Ranoa