Crash landing at San Francisco International
Asiana Airlines Flight 214 came in too slow for a safe landing and was on the verge of stalling before it struck the seawall at the end of the runway, severing the tail and scattering debris along the pavement. Captain Lee Kang Kuk, 46, was landing at San Francisco International Airport for the first time and had an instructor beside him.
1. Approaching the airport
Lee told National Transportation Safety Board officials that manually bringing the airliner down onto the runway was difficult because an airport guidance system for pilots was out of service. Flight falls below target landing speed of about 158 mph. Altitude: 400 ft. Speed: 154 mph.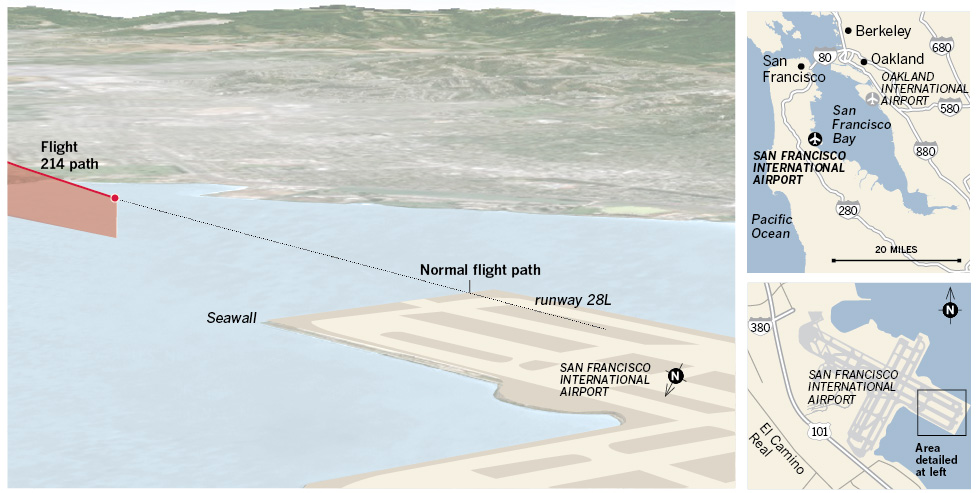 2. Flight path changes
Though Lee said he thought the automatic throttles were working, investigators found the device had been shifted from "thrust" mode to "hold" mode during the approach and no longer controlled the airspeed. The required landing velocity of 158 mph fell 40 mph to 118 mph.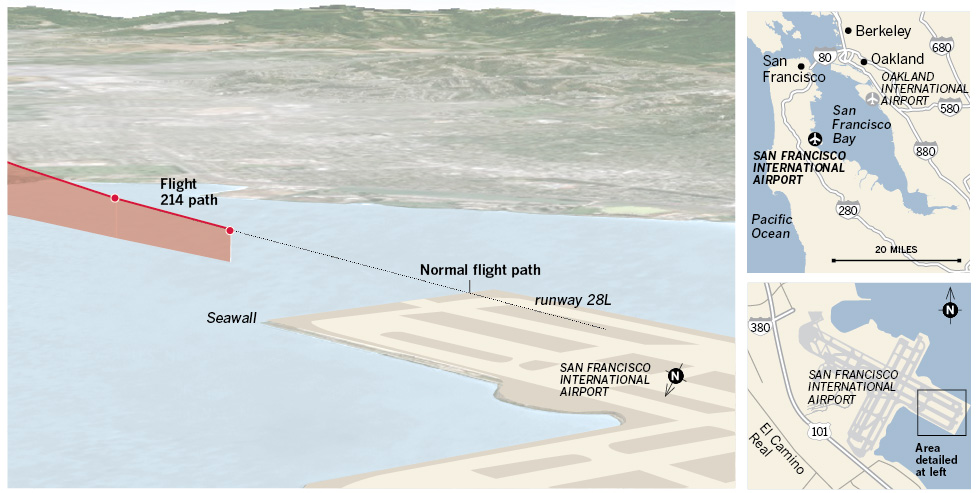 3. Hitting the seawall
Plane dips from normal flight path, speed declines further and stall warning sounds before the plane hits the seawall at the end of runway 28L. The plane begins turning counterclockwise, then goes into a full spin. Altitude: 100 ft. Speed: 125 mph.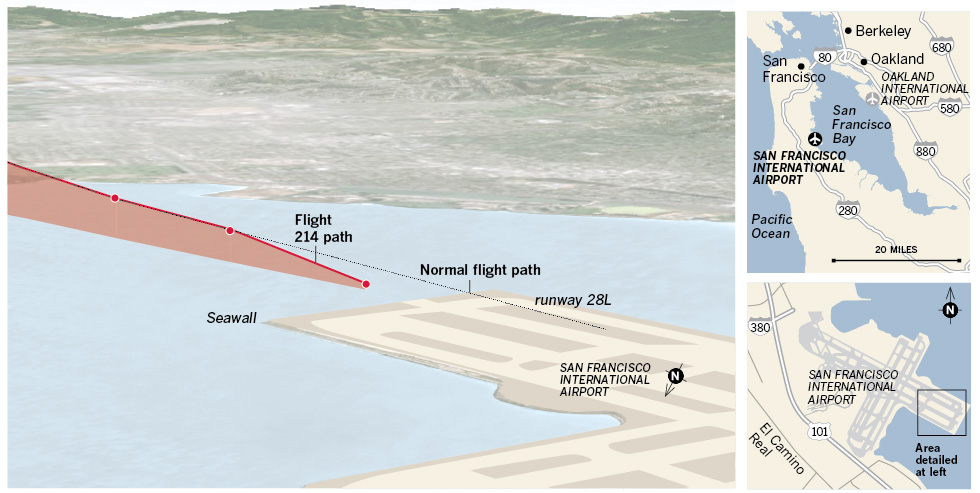 4: Crash landing
Debris flies onto the runway and into the grass as the aircraft skids. Two people die in the crash. Scores more are injured.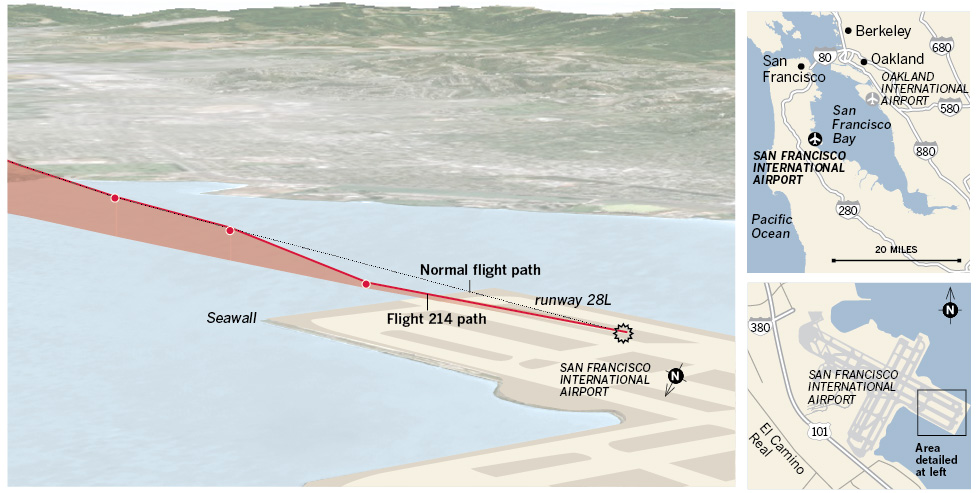 Sources: Flightaware.com, National Transportation Safety Board
Credits: Graphics reporting by Dan Weikel