A revived
L.A.

County Natural History Museum

With 3.5 acres of gardens, walking paths and an outdoor gathering space, the new Nature Gardens will serve as the "front yard" for the Natural History Museum of Los Angeles County. The project's June 9 opening is part of the museum's six-year renovation.
A striking entrance
A fin whale skeleton in the nearly 65-foot-high Otis Booth Pavilion highlights a new exhibition space. Programmable lights will be visible from downtown L.A.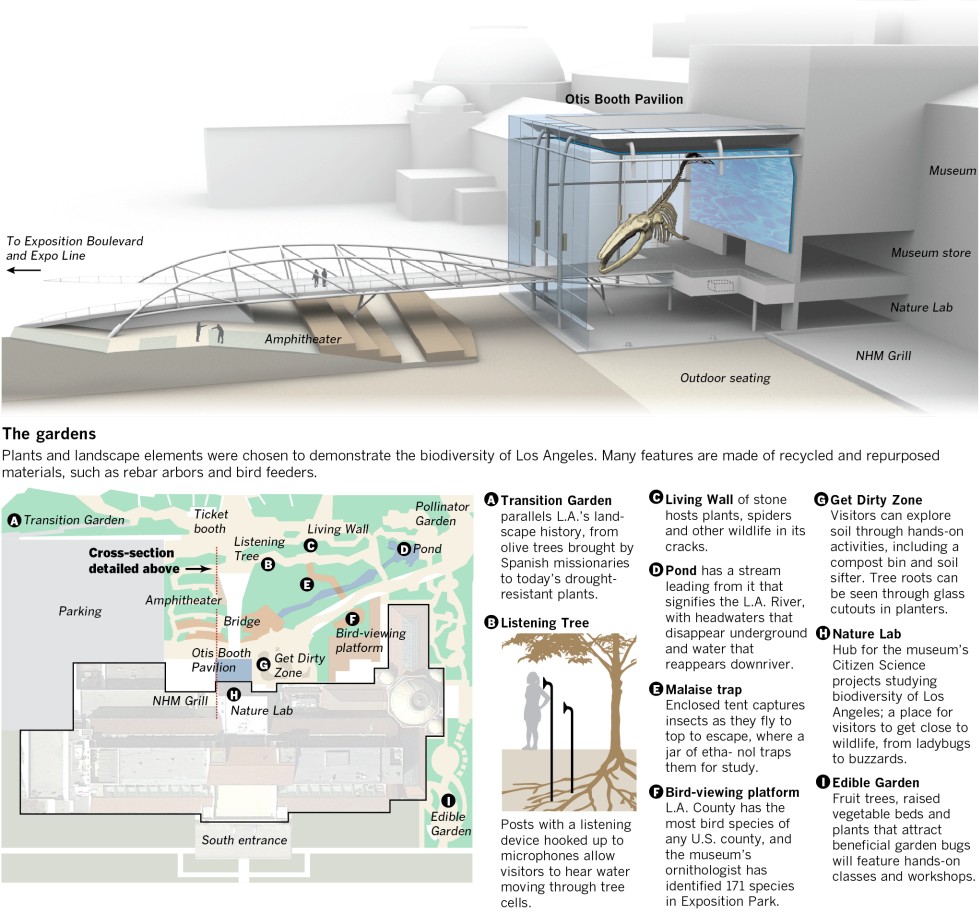 Cantilever bridge
The steel pedestrian bridge from the entry booths along Exposition Boulevard was designed to emulate a whale's shape.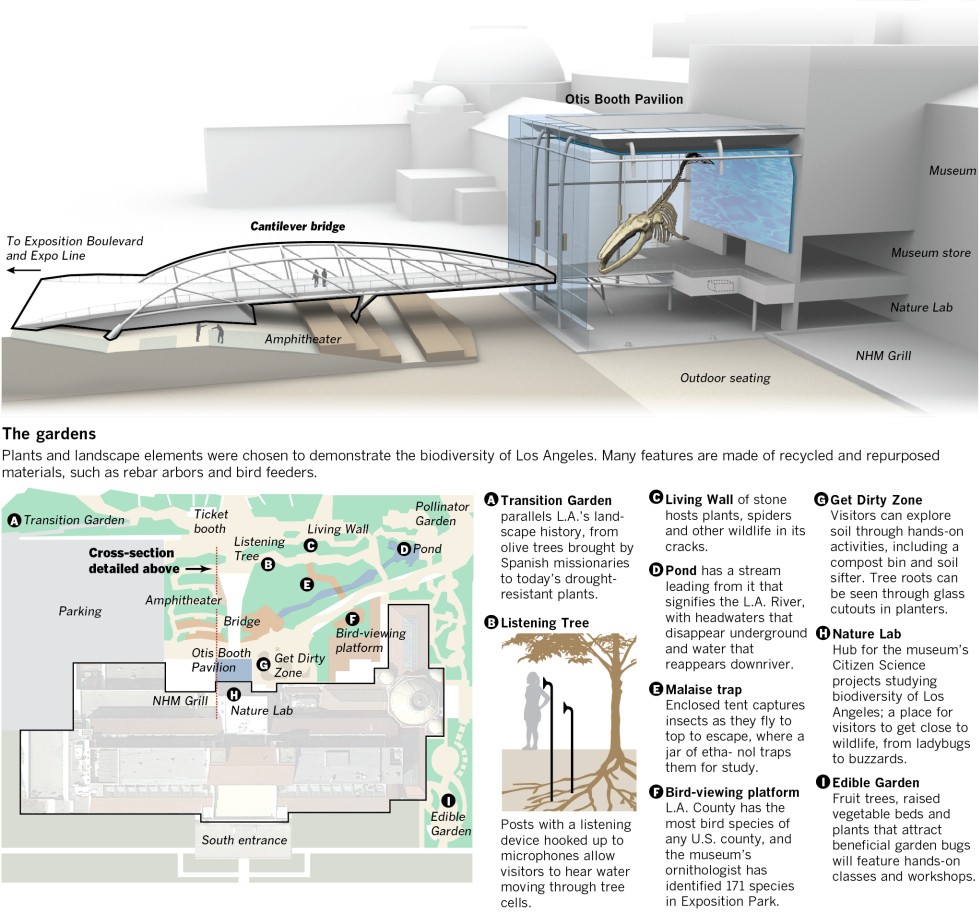 Pavilion glass
A frit pattern of small ceramic dots is baked into the east- and west-facing panes to deter birds from flying into them.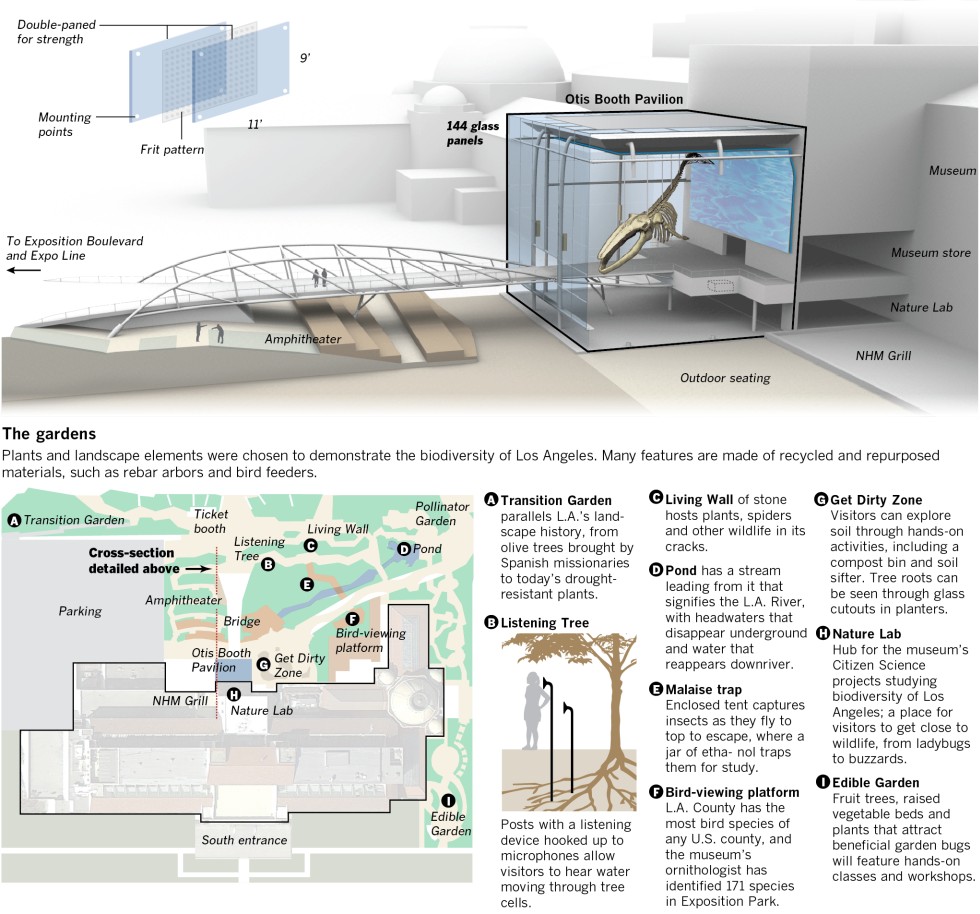 Whale
A victim of whaling, the specimen was acquired in 1926 and exhibited for 62 years. The 221 bones were reassembled to emulate a dive.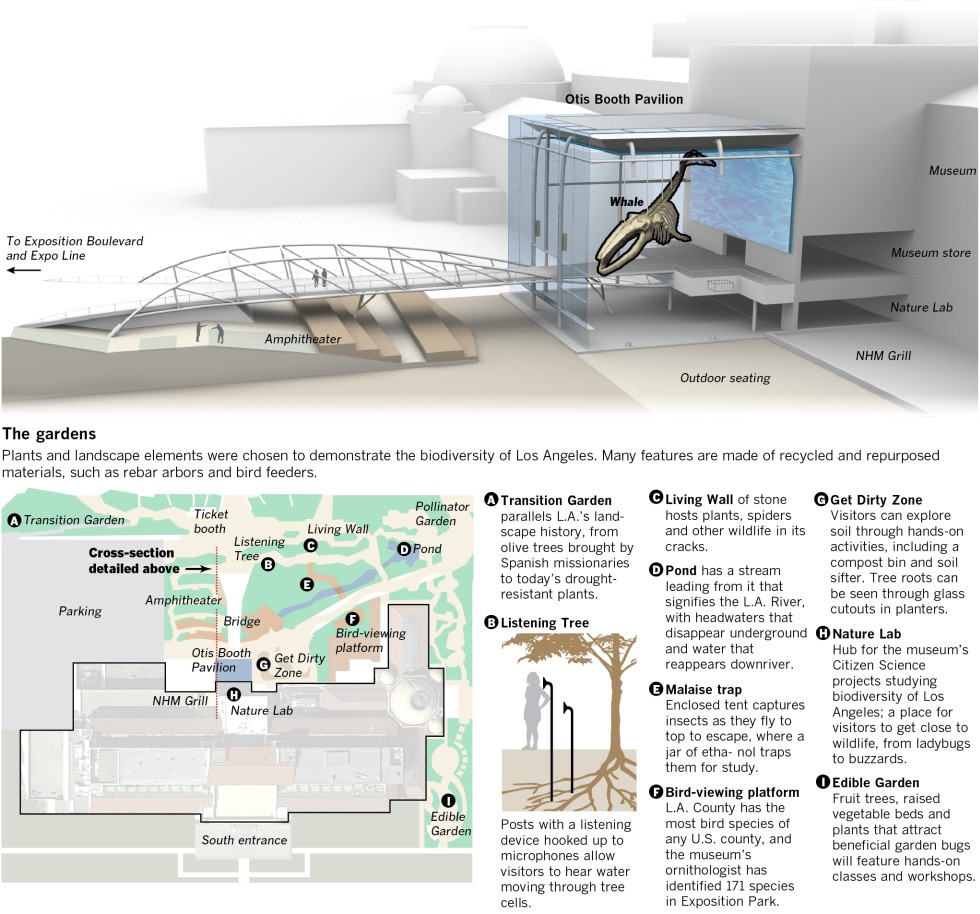 Sound system
Four speaker arrays, two refrigerator-sized subwoofers and 12 solid state drivers activate the panels as speakers, replicating whale-call frequencies.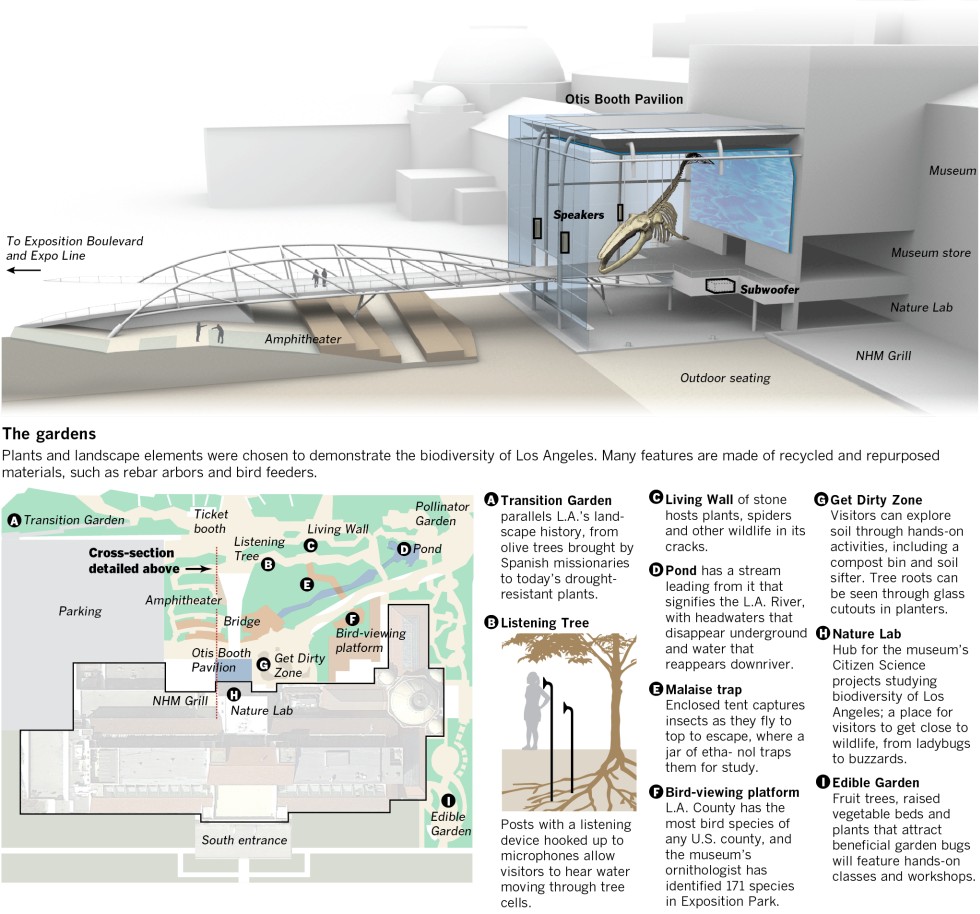 Lighting
Lights can be programmed to look like waves, shadows or other whales. The LEDs are concealed behind a translucent screen that diffuses light.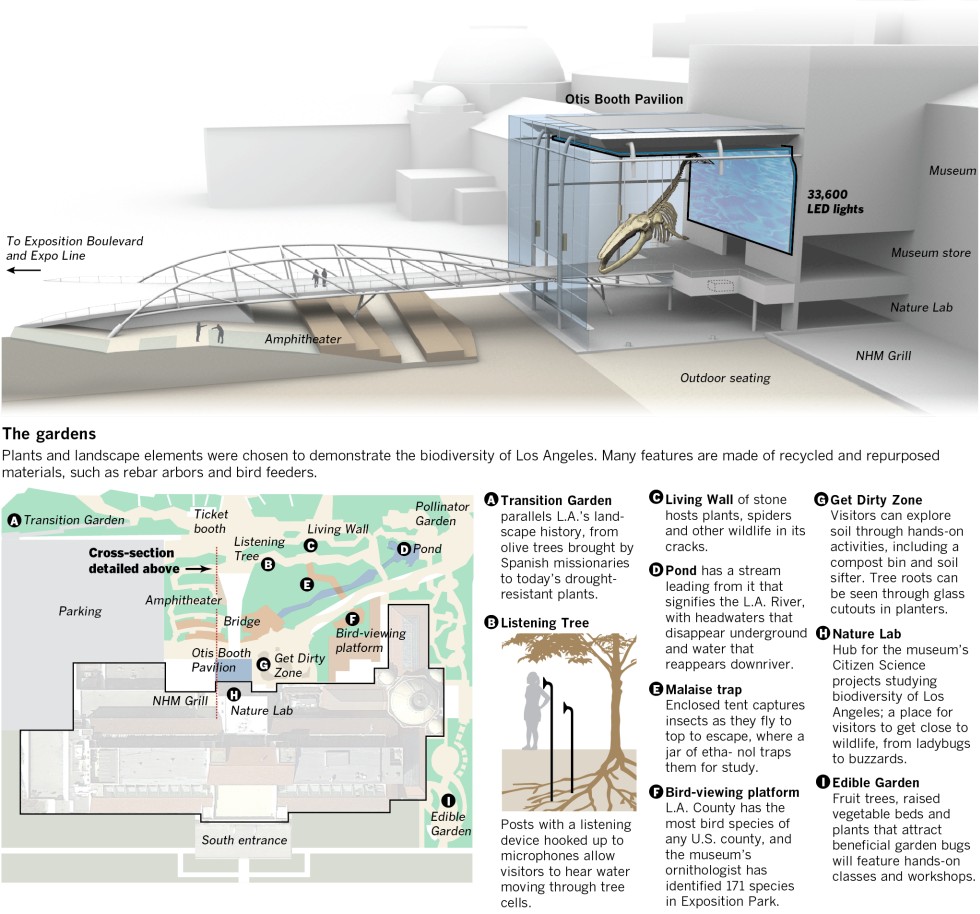 Sources: Natural History Museum of Los Angeles County, Cordell Corp., CO Architects, Google Earth
Credits: Graphics reporting by Julie Sheer