Power Rankings
The Times'
NFL

rankings (after Week 4)

by Lance Pugmire

The top and bottom teams remain the same, but there is a lot of change in between in our rankings. Jets, Giants take a tumble while Redskins and Rams climb higher.

Up: Redskins + 6 | Down: Jets - 6

1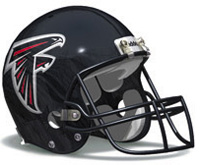 falcons
4-0
0
Another test of will starting at own 1-yard line and driving to winning field goal with barely more than a minute remaining.
2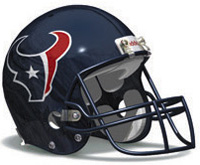 texans
4-0
0
Putting AFC South away. Knocked out opposing quarterback, brought back two picks for TDs with no turnovers themselves in rout.
3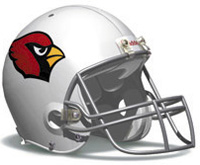 cardinals
4-0
0
Yes, that Kevin Kolb has been the man under pressure, delivering tying TD pass to Andre Roberts on fourth down. Go to Rams Thursday.
4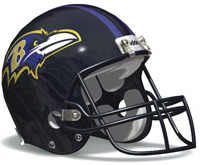 ravens
3-1
0
Experience probably gives them an edge over Houston as most complete AFC team, tougher division will challenge matching Texans' record.
5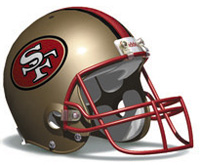 49ers
3-1
1
Back to business: Dominated more than 3,000 miles from home by shutting out Jets, running for 245, limiting hosts to 112 yards passing.
6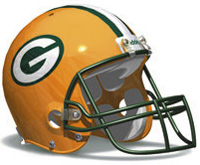 packers
2-2
2
Gave up a lot of yards to a winless football team, but QB Rodgers stared down Brees as team set aside downer of replacement refs' gaffe.
7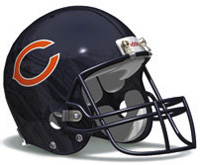 bears
3-1
2
Going down to Dallas and taking the ball away five times en route to blowout win with solid Cutler outing makes them force.
8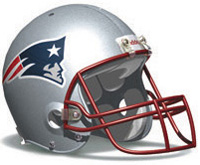 patriots
2-2
2
Down at Buffalo, sprung out running game during six straight TD drives and collected six takeaways to show who's division boss.
9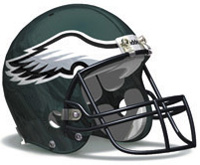 eagles
3-1
3
Letting LeSean McCoy carry load and stopping turnovers makes this team a definite contender, and doesn't hurt to have Giants' number.
10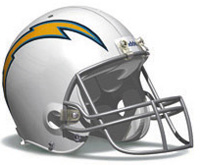 chargers
3-1
3
Pass rush and front-seven work overall turned Chiefs into six-turnover mess at home. This is difference between now and last two seasons.
11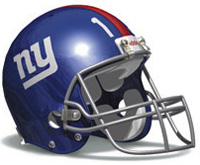 giants
2-2
6
Philadelphia mental block worth noting, but narrow outcome underlines importance of health. Get Cleveland at home this week.
12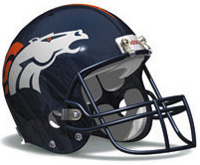 broncos
2-2
2
Soft touch Oakland proves QB Manning can pick apart non-elite foes as he did in 30-for-38 effort. Another elite (New England) on Sunday.
13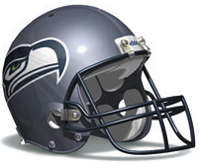 seahawks
2-2
6
Have to doubt ability outside of Pacific Northwest after loss to Rams, as rookie QB Russell Wilson threw three INTs. Now they go to Carolina.
14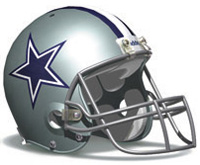 cowboys
2-2
3
Right where they deserve to be in division after playing so absent-minded at home Monday. Bye week arrives with an efficiency overhaul needed.
15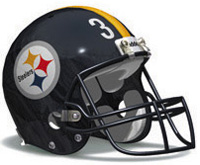 steelers
1-2
0
Compromised running game will be tested by Eagles after shutting down world champs. No excuses with bye-week rest and being home.
16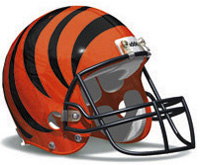 bengals
3-1
1
Could be ranked higher, but beating up on woeful Jaguars doesn't impress much. Still, had six sacks, INT with makeshift defense.
17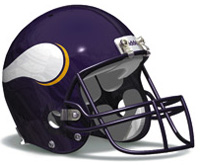 vikings
3-1
3
Surprise NFC North leaders protect football, have solid ground game and special teams and just won at Detroit. Sleeper no more.
18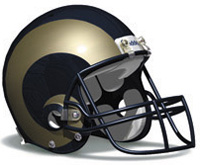 rams
2-2
5
K Greg Zuerlein boots FGs of 58, 60 to show any venture inside opponents' 40 means points. Against Arizona Thursday, can they protect Bradford?.
19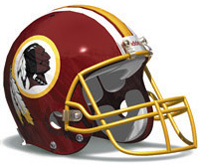 redskins
2-2
6
Dynamic Robert Griffin III wills team to road win in Tampa, his gifts put to extreme test at home Sunday vs. Falcons.
20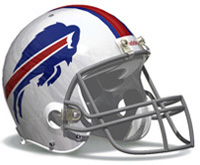 bills
2-2
2
No excuse for QB Ryan Fitzpatrick throwing four INTs to clinch gigantic second-half fade against Patriots. At least RBs are back.
21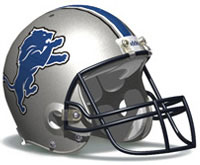 lions
1-3
2
Proven talent on the roster deserves this bye week to figure things out, starting with inept run game and offensive line play.
22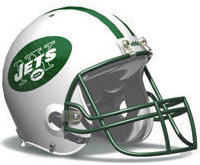 jets
2-2
6
A favorable spot after such a rotten performance. Coach Rex Ryan back to drawing board, but with Revis, WR Holmes out, plans running dry.
23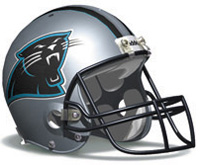 panthers
1-3
1
Showed spirit in tight loss at Atlanta, but lacked mettle late with QB Newton's lost fumble and allowing deciding deep ball.
24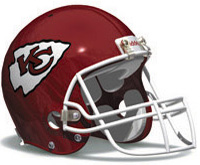 chiefs
1-3
3
Surprisingly sloppy, lethargic in important division home game and now they have to deal with Ravens. In big trouble.
25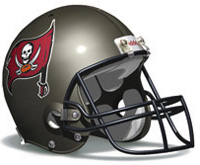 buccaneers
1-3
3
A spark with QB Josh Freeman finding WR Vincent Jackson for 100 yards, but run game vanishes and defense surrenders deciding score.
26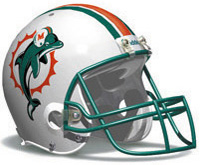 dolphins
1-3
0
Glimmers of hope by taking Arizona into OT, with QB Ryan Tannehill throwing for 431 yards, with 253 to WR Brian Hartline.
27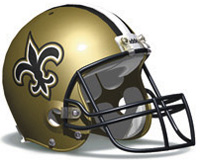 saints
0-4
4
QB Brees says team's "going to do something." True: miss playoffs. He can break Unitas' consecutive games with TD record, though.
28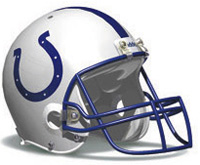 colts
1-2
2
Leukemia diagnosis removes new coach Chuck Pagano from team for indefinite period. Interim coach Bruce Arians assigned Packers Sunday.
29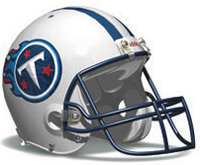 titans
1-3
2
Injury loss of QB Jake Locker looks bad, as does two blowout road losses in three games. At least RB Chris Johnson got untracked.
30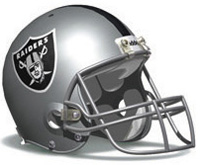 raiders
1-3
2
Disappearing act in second half at Denver (outscored 27-0) leads to bye absence this week. Defensive lapse a dark fear moving forward.
31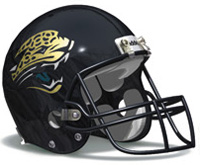 jaguars
1-3
2
Couldn't move ball against patchwork Bengals' defense and showing few signs they're anything but a bad team
32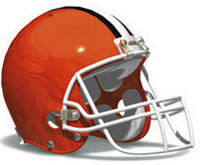 browns
0-4
0
Appear doomed for lopsided result as they travel to Giants after promising showing at Ravens. Nowhere to go but up from here.