Power Rankings
The Times'
NFL

rankings (after Week 9)

By Lance Pugmire
The Atlanta Falcons and Chicago Bears remain the top two teams, while the Pittsburgh Steelers move into the top 10 and the New York Giants tumble from the No. 3 spot.

Up: Saints + 5 | Down: Giants - 4

1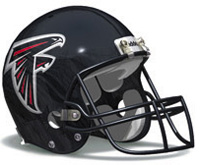 falcons
8-0
0
The importance of avoiding penalties (just two Sunday) is big factor why they're unbeaten at midway point. Next test is at New Orleans.
2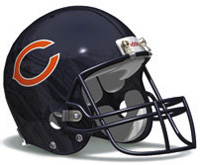 bears
7-1
0
Cruised at Tennessee by forcing three early turnovers, getting a pick-six by LB Brian Urlacher and setting up dynamic Sunday night meeting vs. Houston.
3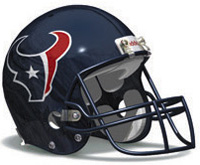 texans
7-1
1
Unquestioned AFC power kept Buffalo's solid run game silent, out of end zone, while RB Arian Foster and WR Andre Johnson both gained 100 yards.
4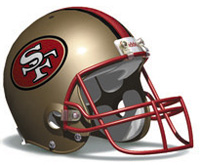 49ers
6-2
1
The way they're playing defense makes them prohibitive favorites over average offenses like St. Louis' this week.
5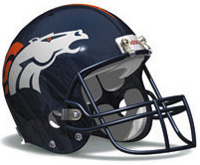 broncos
5-3
1
Showed mettle again by getting slowed on ground, intercepted twice. It stems from Manning, who threw three TDs at Bengals. At Carolina now.
6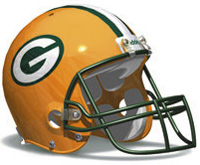 packers
6-3
1
Gathered a fumble, collected interception, got three TDs from Aaron Rodgers and ran for season-high 176 yards. All systems go at bye week.
7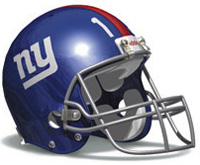 giants
6-3
4
Late fade to Steelers at home might've been residue of long week distracted by Superstorm Sandy. Should rebound at Bengals.
8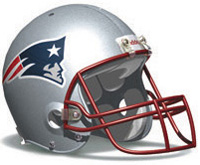 patriots
5-3
0
Saw division foes Miami, Buffalo lose on bye week, and now look for further separation playing host to Bills.
9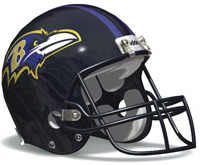 ravens
6-2
0
Stared down a fourth-quarter deficit at Cleveland, and gave up 100-yard rusher, but QB Joe Flacco, RB Ray Rice came through at needed hour.
10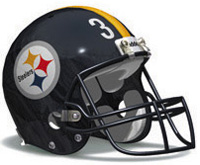 steelers
5-3
1
RB Isaac Redman (147 yards) took his turn in committee ground effort, with WR Mike Wallace flashing million-dollar speed to lead notable rally at Giants.
11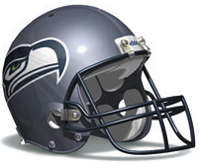 seahawks
5-4
2
– Defense gave up big chunks to Adrian Peterson, but surrendered only three second-half points and QB Russell Wilson sharp with three red-zone TD passes.
12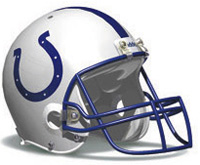 colts
5-3
2
If you haven't watched leukemia-stricken Coach Chuck Pagano's speech to his team after Miami win, find it on our Sports Now blog. Riveting stuff.
13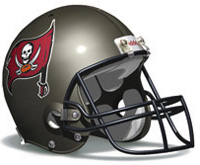 buccaneers
4-4
2
RB Doug Martin running this team into playoff contention with franchise-record 251 yards, four TDs at Oakland. WR Vincent Jackson now gets crack at old team, San Diego.
14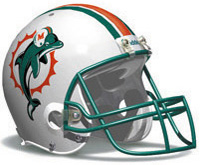 dolphins
4-4
4
After fighting to wire against emotionally charged Colts, they get chance to rebound this week against badly struggling Titans.
15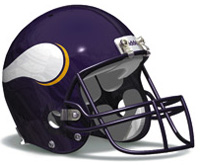 vikings
5-4
3
At least they won't face a star running back from Detroit after getting pounded by Doug Martin, Marshawn Lynch consecutively. Key division battle.
16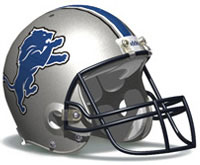 lions
4-4
3
WR Calvin Johnson broke away from double teams to get 129 yards against Jaguars. RB Mikel Leshoure stabilizing run game (three TDs, 70 yards) heading to Vikings.
17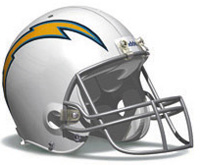 chargers
4-4
3
With games at Denver, Pittsburgh, home to Baltimore looming, hard to not identify this trip to Tampa as a must-win.
18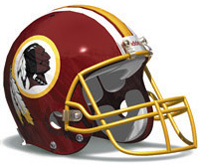 redskins
3-6
2
Demoralizing home defeat to Carolina left Coach Shanahan to fend off questions he's writing off season. Return after bye to Eagles, Cowboys, Giants.
19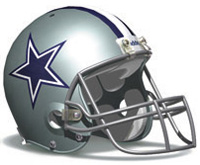 cowboys
3-5
1
LB Bruce Carter played inspiring, keeping them in game at Atlanta, but team fails too often in key moments, missed RB Murray.
20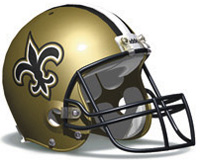 saints
3-5
5
Defense still gave up big yards, but returned an INT for TD and swarmed Eagles' Vick. Fate could be known in next meeting vs. unbeaten Falcons.
21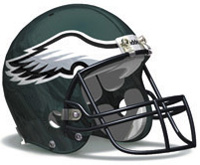 eagles
3-5
4
Failed to turn four first-and-goal opportunities into touchdowns Monday, as QB Michael Vick was sacked seven times. Playoff chances severely dim.
22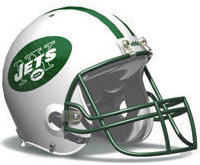 jets
3-5
1
Not in a good spot returning from bye with run woes going to front-seven-powered Seattle and St. Louis before Patriots.
23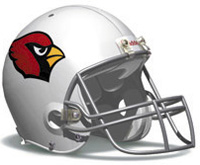 cardinals
4-5
1
Hobble to bye in five-game skid with basically no run game, 1-3 road mark, and trip to unbeaten Atlanta after rest.
24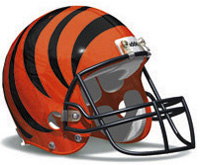 bengals
3-5
1
Had fourth-quarter lead and run defense held own vs. Broncos, but resilience a key question after giving it up late against Manning.
25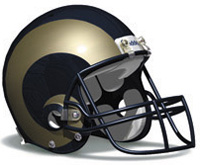 rams
3-5
1
Don't like their chances in San Francisco considering they struggle on road, and don't appear equipped to handle 49ers defense.
26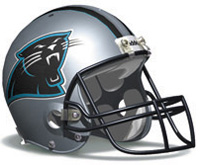 panthers
2-6
4
Defense deserves credit for stifling Washington's Griffin III with four sacks, while Cam Newton ran and threw for a TD. Stiffer test now vs. Manning, Broncos.
27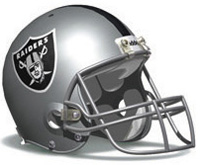 raiders
3-5
0
High ankle sprain to RB Darren McFadden worsens sting of getting run over by Tampa Bay's Doug Martin. Hollow feeling heading to Ravens.
28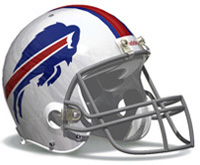 bills
3-5
0
Competitive showing at Houston, but couldn't find way to convert red-zone trips to touchdowns. Basically do-or-die now at Patriots.
29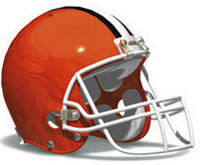 browns
2-7
0
Taking a bye to figure out how to improve from seemingly being in every game to winning. RB Trent Richardson brightest star there in long while.
30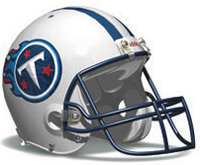 titans
3-6
4
Owner Bud Adams vows to closely evaluate every position in franchise after blowout home loss, five turnovers to Bears. Good move.
31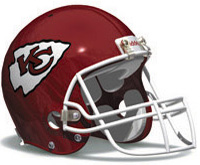 chiefs
1-7
0
As bad as things are, now they face a Monday night trip to Pittsburgh, where their fired old coach Todd Haley awaits to flood wound with salt.
32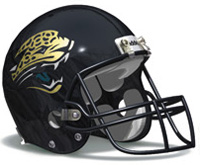 jaguars
1-7
0
QB Blaine Gabbert called 12-play first half vs. Detroit "pathetic." Who's to argue after they finished afternoon with 64 rushing yards?