Power Rankings
The Times'
NFL

rankings (after Week 8)

by Lance Pugmire
Tampa Bay leaps into the top 15 after rookie RB Doug Martin rambled over Minnesota. Arizona falls out of top 20 after lackluster performance on Monday Night Football.

Up: Buccaneers + 12 | Down: Cardinals - 10

1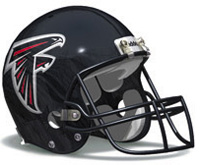 falcons
7-0
0
Classic letdown opportunity at Eagles, but still rolled to big win with five straight scoring drives, QB Ryan going 22-of-29. Now home to Dallas.
2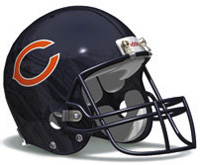 bears
6-1
0
Nearly got trapped against Carolina before outscoring Panthers 16-3 in fourth quarter, with K Robbie Gould booting 41-yarder at gun.
3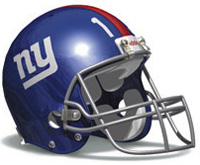 giants
6-2
0
They continue to own Cowboys Stadium, picking off Romo four times and surviving late replay on pass to out-of-bounds Dez Bryant.
4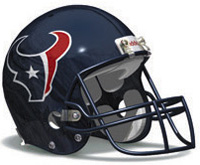 texans
6-1
0
Off week as closest challenger Indianapolis wins another game to creep closer. Home to Buffalo next.
5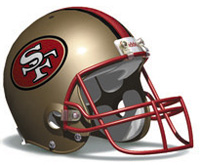 49ers
6-2
0
Have given up second fewest points in NFL, kept Cardinals to just seven rushing yards Monday and even getting TD from Randy Moss. Off this week.
6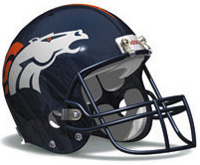 broncos
4-3
1
Peyton Manning shreds Saints' rotten defense, as his new teams appears to be steamrolling to West title and more.
7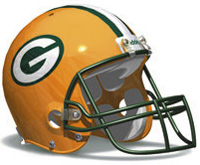 packers
5-3
1
Things were surprisingly tense against Jacksonville, gave up 303 yards passing to Blaine Gabbert. Home to Cardinals next.
8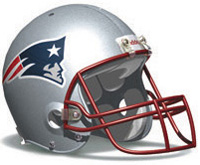 patriots
5-3
1
The real Tom Brady did stand up in London, leading five consecutive touchdown drives to show they're same-ol' selves.
9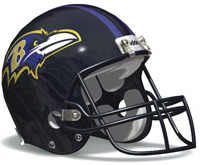 ravens
5-2
1
Needed this bye to rehabilitate holes revealed in blowout week-six loss to Houston. They return at Cleveland.
10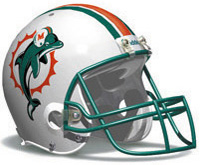 dolphins
4-3
5
No discounting how good this defense is anymore after they throttled the Jets. Surprise game with playoff implications next at Indianapolis.
11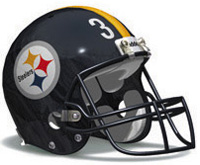 steelers
4-3
6
Defense makes another strong case by stifling Robert Griffin III, and QB Roethlisberger threw to nine receivers, getting three TDs, with Giants awaiting.
12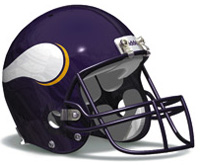 vikings
5-3
2
Is the feel-good revival over after they got ran over by Tampa? Better fix what broke as they now head to Seattle.
13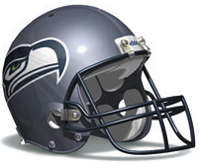 seahawks
4-4
2
Deflating loss with 20 seconds left at Detroit drops them to 1-4 on road. Eighth-ranked run defense faces tough test vs. Vikings' Adrian Peterson.
14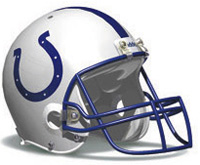 colts
4-3
9
Rally led by rookie QB Andrew Luck inspiring for a team that has endured loss of coach, Manning and wholesale roster shift.
15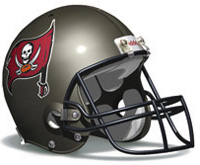 buccaneers
3-4
12
Suddenly look like a contender after rookie RB Doug Martin rambled over Vikings, and QB Josh Freeman playing poised with quality targets to throw at.
16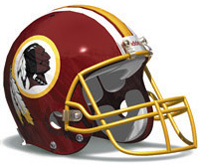 redskins
3-5
3
Steel curtain closed hard on them as run game stumbled to 86 yards, QB Griffin missed on 19 of 35 passes. Need home win now vs. Carolina.
17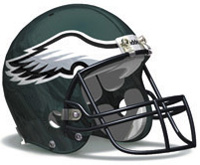 eagles
3-4
3
Will they eventually pull the plug on Michael Vick and hand reins to rookie? Fact that they're considering reveals depth of problems here.
18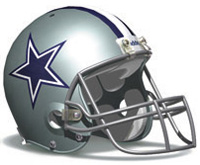 cowboys
3-4
1
Mark Thompson of Times' entertaining "NFL Slam" made great point that loss by width of WR Dez Bryant's finger being out of bounds is "why I love this game." Tough beat, game rally.
19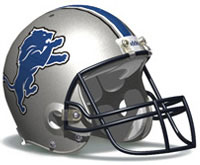 lions
3-4
6
Maybe that 16-play march to beat Seattle in final minute is the spark team needs to retrurn to playoff contention. Run game absence still concerns, but at Jaguars Sunday.
20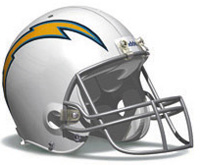 chargers
3-4
4
They fired a coach for going 14-2, but they're keeping offensive genius Norv Turner after scoring six in Cleveland? Great work, guys.
21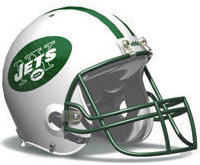 jets
3-5
3
Tebow time! Off week, flat effort against visiting Miami seem to make QB change more likely than ever. He knows how to rally troops.
22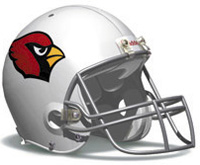 cardinals
4-4
10
Home advantage Monday meant nothing as they were overwhelmed by division-foe 49ers. Four-game skid has legs: they're at Packers next.
23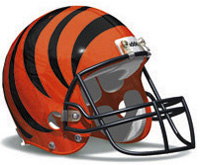 bengals
3-4
1
Took bye after losing character-check game vs. Steelers, and now they face another who'll gauge their fortitude: Peyton Manning.
24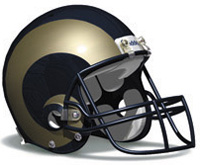 rams
3-5
6
That defense didn't travel well again, and was extraordinarily bad heading overseas to get torched by 38 by the Patriots. Off this week.
25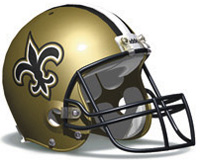 saints
2-5
5
What became clear Sunday night is that QB Drew Brees cannot keep up with how bad his team's defense is. Forget the playoffs, guys.
26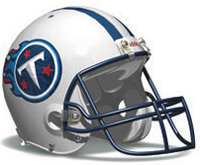 titans
3-5
2
Defense couldn't hold late lead or stop Andrew Luck in OT, either. Don't like their chances this week at home vs. Bears.
27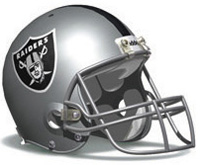 raiders
3-4
1
Almost need an asterisk saying victories include Jaguars, Chiefs, but win's a win and they forced four turnovers, nearly doubled sack count.
28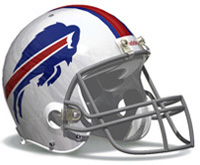 bills
3-4
2
Will the extra week of rest matter? They return to play AFC power Houston and haven't shown they're anywhere near that level. Dropping them in advance.
29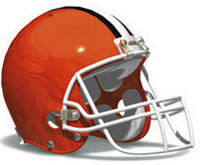 browns
2-6
1
Defense made all the necessary plays it needed at key moments to worsen San Diego's downfall. RB Trent Richardson (122 yards) realized workhorse potential.
30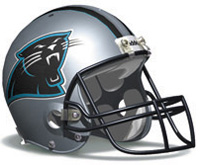 panthers
1-6
1
Failing to finish off Bears shows why they have the record they do. QB Cam Newton did get 300-plus passing on respected defense, though.
31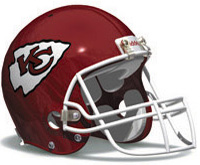 chiefs
1-6
0
Haven't led this season, and Times' Sam Farmer suspects Romeo Crennel may be first coach fired as rabid locals calling for head on platter.
32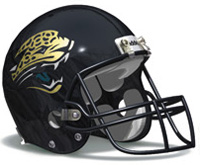 jaguars
1-6
0
Played better despite loss of RB Maurice Jones-Drew, but missed MJD by scoring one TD on three red-zone trips.