Power Rankings
The Times'
NFL

rankings (after Week 15)

by Lance Pugmire
Two new teams move into the top 10, but Denver remains the team to beat.

Up: Dolphins + 6 | Down: Chargers - 5

1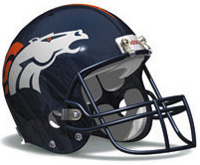 broncos
11-3
0
Swarming, opportunistic defense, reborn Peyton Manning and now Knowshon Moreno's running like Terrell Davis.
2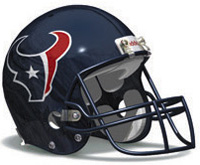 texans
12-2
1
They needed to flex some muscle after trip to Patriots and RB Arian Foster (165 yards) and WR Andre Johnson (151) did that.
3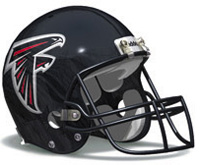 falcons
12-2
1
Matt Ryan (23 of 28) rids ghost of last season's playoff loss to Giants to put them a win away from home field throughout NFC.
4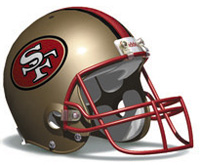 49ers
10-3-1
1
QB Colin Kaepernick throws four TDs at Patriots to reward Coach Harbaugh's faith, and it never hurts to have speed like LaMichael James' to burn.
5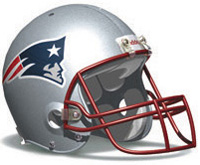 patriots
10-4
1
Bit of a harsh drop after Tom Brady played the character card again in comeback from 31-3. Many would love a 49ers rematch in Super Bowl.
6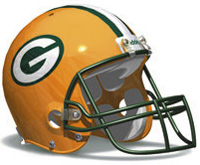 packers
10-4
0
Clinched North by beating scuffling Bears, as Aaron Rodgers' connection to WR James Jones (three TDs) proves impossible to stop.
7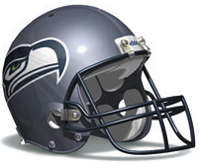 seahawks
9-5
2
A week after 58-0 win, they fail to call off fake punt up by 30. Now Harbaugh and Carroll renew their, "What's your deal?" acquiantance in big Sunday night battle.
8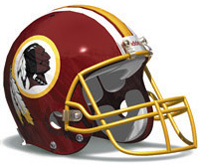 redskins
8-6
2
Kirk Cousins' impressive work in relief (329 yaards, two TDs) vs. Browns should net him another start against battered Eagles, letting RG III rest up for Dallas finale.
9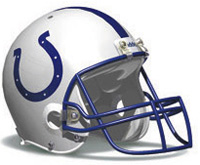 colts
9-5
2
QB Andrew Luck finally quieted in fourth quarter. Disconcerting that he was sacked five more times, with defense getting a bit rolled over.
10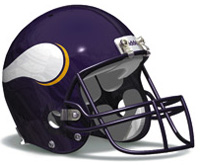 vikings
8-6
4
Have to like the team with a man possessed. Adrian Peterson bursting for 212 yards vs. Rams to bear down on Eric Dickerson's rushing record.
11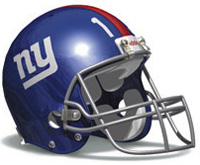 giants
8-6
3
Unexpected stinker from Eli Manning, whole team stunning given that this is when they usually turn it on.
12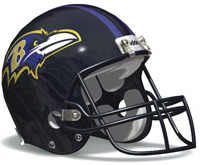 ravens
9-5
1
The Joe Flacco haters out in force after his 20-of-40, pick-six trouncing by Broncos. Now they face another tough task at desperate Giants.
13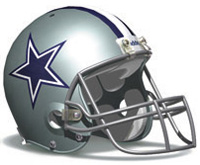 cowboys
8-6
0
If you saw this Tony Romo run of greatness coming, you're alone, but it's happening, and positives of OT triumph over Steelers should repeat vs. Saints.
14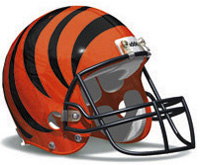 bengals
8-6
2
In wild-card driver's seat after running away late vs. Eagles. Can they now show more grit than they did in earlier meeting vs. Steelers?
15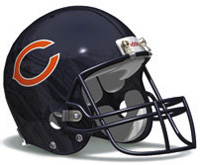 bears
8-6
3
How can they miss playoffs after starting 7-1? They've lost five of six. Starting that Jay Cutler has thrown 17 INTs vs. Packers.
16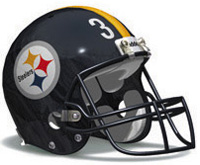 steelers
7-7
1
As dark as things appear, they typically rise up to win games like this one against Bengals.
17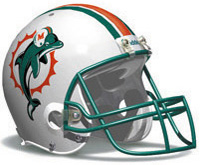 dolphins
6-8
6
Someone had to rise sharply as middle group struggled. Hammering Jacksonville like they did, still being "in the hunt" as good a reason as any.
18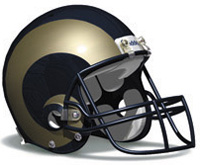 rams
6-7-1
1
They tried eight- and nine-man fronts and still couldn't stop Adrian Peterson. QB Sam Bradford gave away 10 points with turnovers, too.
19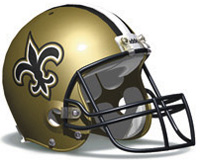 saints
6-8
5
All is right with Drew Brees again (307 yards, four TDs) vs. Buccaneers as he heads to play spoiler at Cowboys Stadium .
20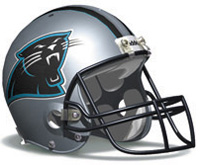 panthers
5-9
5
Might be saving Coach Ron Rivera's job after beating Atlanta, and then dominating Chargers.
21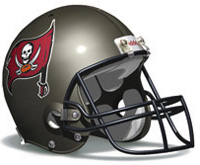 buccaneers
6-8
3
Fourth consecutive loss a product of QB Josh Freeman erratic throwing — four INTs — and losing a fumble.
22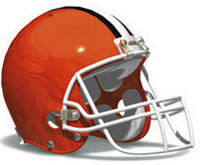 browns
5-9
3
Making Coach Pat Shurmur a Black Monday casualty seems harsh given their competitiveness.
23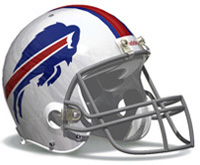 bills
5-9
3
Yes, Toronto fans chanted, "Let's go Blue Jays" late in 50-17 pounding by Seahawks.
24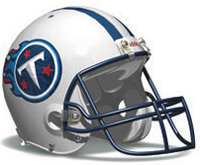 titans
5-9
4
Probably don't deserve this big of a bump, but teams below were so horrid this past week. Does he stay or go? Nice run by Chris Johnson in Monday Jets' win.
25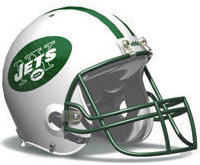 jets
6-8
4
Those bad words Coach Rex Ryan uttered at game's end would be a good title for season-ending "highlight" film.
26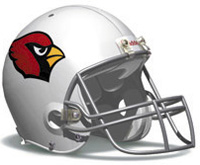 cardinals
5-9
3
Transformed four turnovers into TDs vs. Lions to finally, finally! snap nine-game losing streak at home.
27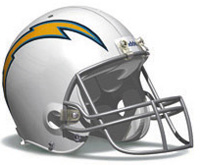 chargers
5-9
5
Went to this game as a fan, and after no offensive plays beyond 10 yards, trailing 24-0 at half to Panthers in rain, bid adieu to Norv Turner and left.
28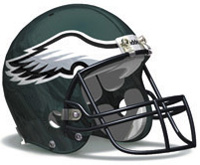 eagles
4-10
2
Of course they want to upset Redskins in this spot, but are incapable of doing so.
29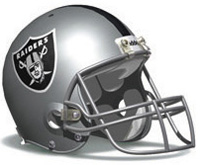 raiders
4-10
1
Sebastian Janikowski's five field goals and Darren McFadden's 100-plus yards in shutout of Chiefs eases pain of deeply flawed campaign.
30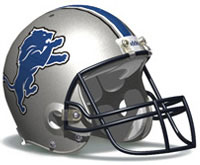 lions
4-10
3
Now if you're talking about a name that's in the mix for Black Monday, it's Jim Schwartz after this collapse with this talent.
31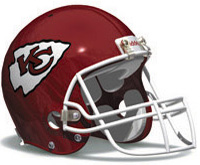 chiefs
2-12
0
In running for top draft pick after undermanned stinker in shutout loss to Raiders.
32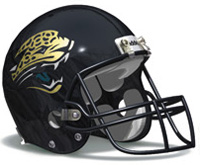 jaguars
2-12
0
No, Chad Henne couldn't exact revenge vs. Miami, but, yes, they might be worst two-win team in history.