Power Rankings
The Times'
NFL

rankings (after Week 10)

by Lance Pugmire
We have a new No. 1 (they're in Texas, but it's not Dallas), the Falcons drop all the way to No. 2, and the Bears aren't hurt too bad by their loss.

Up: Titans + 8 | Down: Lions - 5

1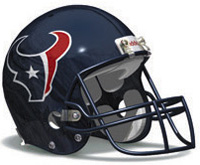 texans
8-1
2
Wade Phillips' defensive strategies have launched team to this peak, as four takeaways, intense pressure clamp down Bears to just two FGs.
2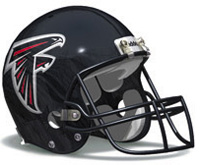 falcons
8-1
1
Can't beat their nemesis again, as Saints' Drew Brees (three TDs) and RBs impose their will, and stalled late at goal line.
3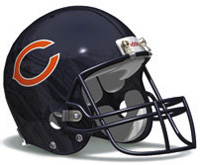 bears
7-2
1
Jay Cutler's concussion left already failing offense even weaker against Texans. Not much time to get healthy. They travel to 49ers on Monday.
4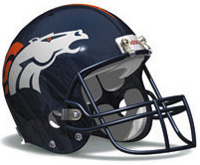 broncos
6-3
1
Another large step toward a division title as Coach John Fox beat his ex, the Panthers, with seven-sack, pick-six, safety effort.
5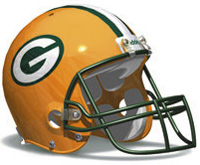 packers
6-3
1
Slide up a spot while in bye. Obvious strides by QB Aaron Rodgers will make their race to North title vs. Bears highly intriguing.
6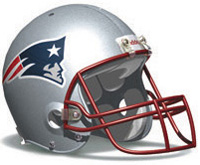 patriots
6-3
2
Had a rough go against Bills team making its last stand until Devin McCourty picked off last-minute pass in end zone. Home to Colts next.
7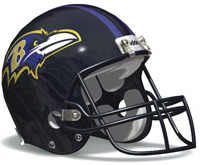 ravens
7-2
2
Blitzing Raiders with record 55 points sets up key North battle Sunday night against rival Steelers. Can QB Joe Flacco keep rolling?
8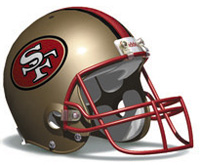 49ers
6-2-1
4
Chance to prove they're elite Monday vs. Bears. Didn't look it while losing QB Alex Smith to concussion , missing late FG, tying Rams.
9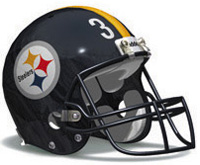 steelers
6-3
1
Have impressively navigated injuries, but now have QB Ben Roethlisberger's right shoulder to deal with on eve of Sunday night home game vs. rival Ravens.
10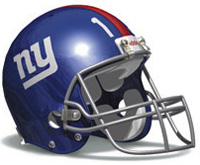 giants
6-4
3
In a significant slide considering line let Eli Manning get sacked six times, with the QB scuffling again. Need this bye.
11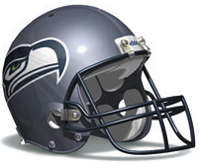 seahawks
6-4
0
Tough as can be at home, as evidenced by shackling of weak Jets. Marshawn Lynch keeps formula working with 124 yards on ground heading to bye.
12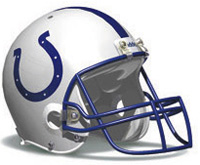 colts
6-3
0
Throttling of Jaguars moves them closer to surprise playoff appearance. How good are they? We'll know after they play the Patriots this week.
13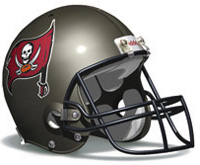 buccaneers
5-4
0
Didn't need full dose of star rookie RB Doug Martin thanks to punt-block and INT TDs vs. Chargers. Three straight wins heading to Panthers.
14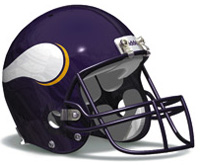 vikings
6-4
1
Run, Adrian, run. RB Peterson adds 171 more yards on ground in key division triumph over Lions, leaving them in playoff real estate at bye.
15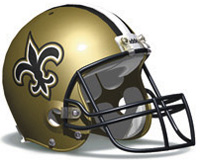 saints
4-5
5
QB Brees' promises of comeback seemed hollow with defense so weak, but late stand to upset Falcons give hope strong legs.
16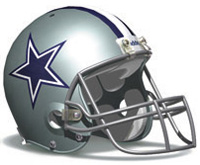 cowboys
4-5
3
Put game on ice with late INT and punt-return scores at enemy Eagles. Needed win like that to start rally that should continue vs. Browns.
17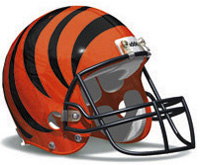 bengals
4-5
7
Leapfrog over badly struggling group by looking so impressive against defending champions. Defense can swarm again at Chiefs.
18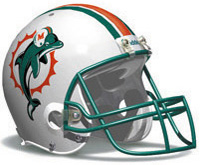 dolphins
4-5
4
QB Ryan Tannehill suffered through a definite rookie performance with three INTS in second straight loss. Defense disappearance at home deeply troubling.
19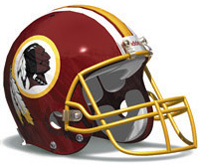 redskins
3-6
1
Return from bye to face a visiting Eagles team mired in five-game losing streak. Have to like their chances.
20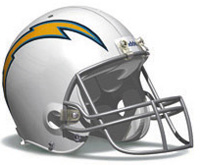 chargers
4-5
3
Coach Norv Turner flashes rage responding to another blown lead. Problem is, he doesn't get team to play with same passion.
21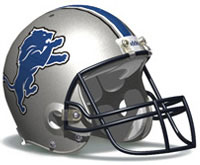 lions
4-5
5
Can't win with Matthew Stafford-Calvin Johnson alone. Run defense fades while run game not convincing others to load up pass defense.
22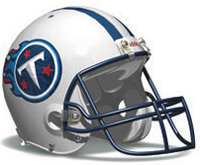 titans
4-6
8
Sharp move up after blasting Dolphins, but don't buy Jake Locker (9-of-21 Sunday) as capable of getting them anywhere above here.
23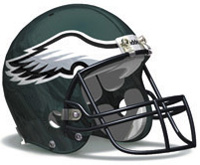 eagles
3-6
2
All good things must end, and so it appears is case of Coach Andy Reid era after Dallas loss.
24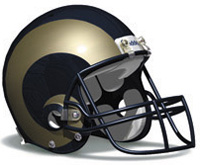 rams
3-5-1
1
QB Sam Bradford efficient in tie at 49ers, although OT missed FG will haunt. In good place returning home vs. Jets.
25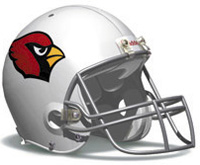 cardinals
4-5
2
Deserve a drop even in bye given how bad they look amid run-game absence, interceptions. Now they go to Atlanta.
26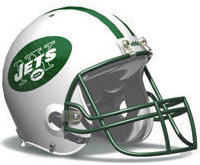 jets
3-6
4
No more bombastic talk from Coach Rex Ryan with this group. Mark Sanchez was 9-of-22, finished with three turnovers, no offensive score at Seattle.
27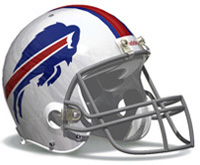 bills
3-6
1
Made bold run in their den of horrors at Patriots, but QB Ryan Fitzpatrick remains guy you can't count on in crunch time.
28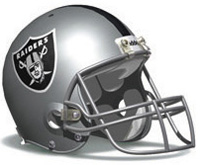 raiders
3-6
1
Without their RBs on cross-country trip, they were predictably blown out by Ravens. Can't be enthused with Brees next after Joe Flacco battered them.
29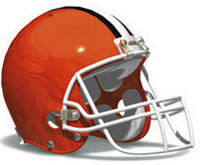 browns
2-7
0
Holding pattern way down here off bye, and not expecting upward progression going to Cowboys next.
30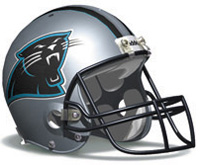 panthers
2-7
4
Would L.A. want this? Had home chance to start digging out, but surrendering seven sacks, getting picked twice affirms depth of situation.
31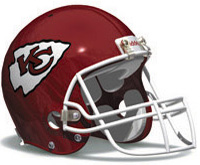 chiefs
1-8
0
Gave proudest effort yet in OT loss at Pittsburgh Monday. Defense has no excuses to not follow with similar showings.
32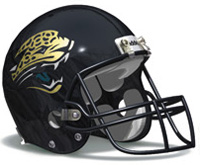 jaguars
1-8
0
So bad that they're losing fans in droves. And guess what: they're now at Houston. Let the blowout ensue.