Power Rankings
The Times'
NFL

rankings

by Lance Pugmire

Up: 49ers + 1 | Down: Jaguars - 1

1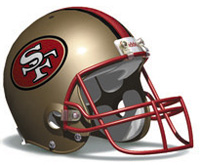 49ers
2-0
1
QB Alex Smith's efficiency (no INTS in 216 passes), defense-led victories over Packers, Lions make them early favorite for Super Bowl.
2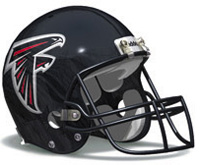 falcons
2-0
0
Takeaway skills set up big first half against Denver. Now they have challenge of getting up for nonconference road game in San Diego.
3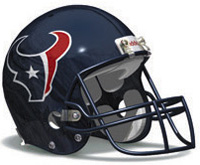 texans
2-0
0
Two blowouts (albeit over Miami and Jacksonville) reveal all elements of a winner: defense, strong running game, sound coaching.
4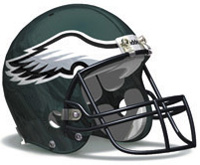 eagles
2-0
0
Hard-to-please fans might not like nine-turnover route to the wins, yet beating Ravens and QB Mike Vick's pressure play deserve credit.
5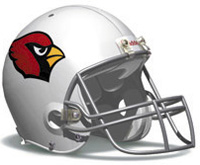 cardinals
2-0
0
Field goal away from losing to Patriots, but it missed and four sacks of Brady worth noting since defense rarely slumps. Eagles next.
6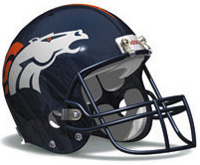 broncos
1-1
0
QB Peyton Manning rallied self from three INTs and new team on road after big early deficit. Home showdown awaits against Houston.
7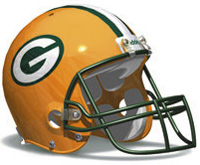 packers
1-1
0
Shutting down Bears' Cutler a needed boost for Rodgers and Co., and now they get a long rest before venturing to Seattle Monday.
8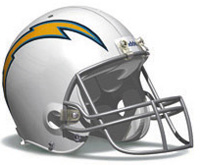 chargers
2-0
0
Two wins without RB Ryan Mathews because of swarming defense that has given up TDs only with victory at hand. Test vs. Atlanta next.
9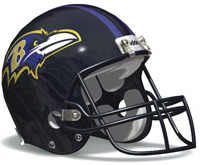 ravens
1-1
0
One-point defeat at Eagles soured by poor officiating. Doses of defense and RB Ray Rice moving forward make them a tough out.
10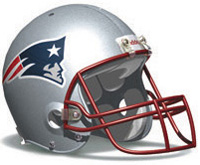 patriots
1-1
0
Struggle to score TDs, stunning home-opener loss to Arizona has bitter chaser of facing Sunday night at Baltimore.
11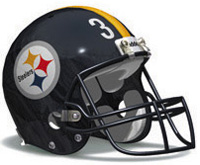 steelers
1-1
0
Clamping down Jets in second half marks annual resurrection of "Steel Curtain" reputation. Roethlisberger a precise 24-of-31.
12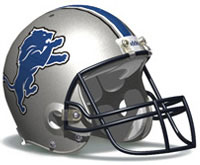 lions
1-1
0
Secondary absences hurt cause at tough 49ers, but QB Matthew Stafford-WR Calvin Johnson duo should start big run at Tennessee.
13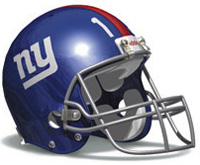 giants
1-1
0
Another testament to why QB Eli Manning has done what he's done, rallying through two picks and two-touchdown second-half deficit.
14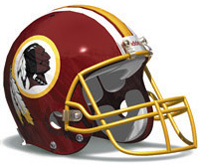 redskins
1-1
0
Now they know: don't lose your temper in final minutes. Rookie star QB Robert Griffin III 20-of-29, rushed for 82 yards in close loss.
15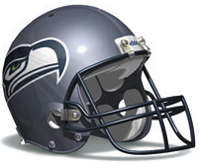 seahawks
1-1
0
RB Marshawn Lynch running with authority, QB Russell Wilson not playing like a kid and special teams capable of stoking home-field fire.
16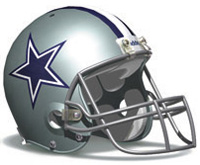 cowboys
1-1
0
Jerry Jones probably wanted someone to black out his glasses in 20-point loss at Seattle. Inconsistency remains the reputation.
17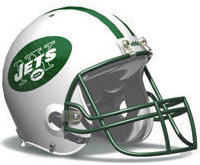 jets
1-1
0
QB Mark Sanchez throws chum in water to New York media along with incompletions, finishing 10-of-27, 138 yards as "Tebow Watch" warms.
18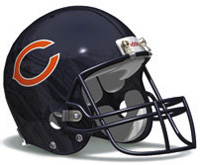 bears
1-1
0
Grumpy QB Jay Cutler answers toughness questions in Packers' attack, but leadership remains enigmatic. Hobbled RB Forte doesn't help.
19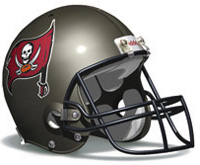 buccaneers
1-1
0
Blown lead at Giants, failed "Miracle at Meadowlands" attempt defuses new Coach Greg Schiano's work, yet they're clearly much better.
20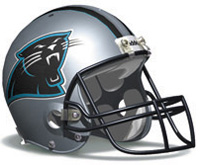 panthers
1-1
0
Piled up rushing yards with QB Cam Newton directing option attack, a true threat moving forward. Newton also passed for 253 yards.
21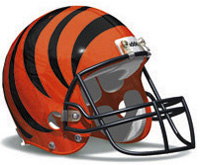 bengals
1-1
0
Bullied Browns again, with QB Andy Dalton throwing three TDs. Red flag is allowing 27 points to Cleveland after opening spanking.
22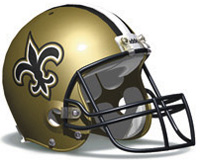 saints
0-2
0
Either them or Kansas City will be 0-3 next week. Clearly cutting the head off leader has changed them and Brees left to throw too much.
23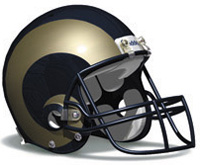 rams
1-1
0
Coach Jeff Fisher's toughness being felt, and QB Sam Bradford has found definite comfort receiver in Danny Amendola (15 receptions).
24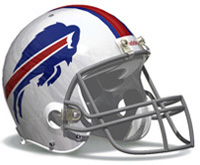 bills
1-1
0
C.J. Spiller rushed for 123 yards and two TDS in win, and defensive investment finding chemistry as five sacks, three turnovers attest.
25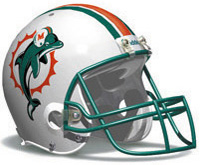 dolphins
1-1
0
RB Reggie Bush reverted to USC days with 172 yards vs. Raiders, lifting pressure from rookie QB Ryan Tannehill. Still work in progress.
26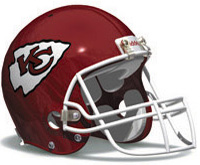 chiefs
0-2
0
Looking bad, very bad. Where was RB Jamaal Charles in blowout loss? Where was protection? Now they walk into New Orleans' desperate den.
27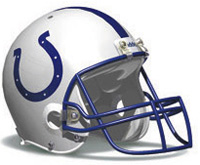 colts
1-1
0
Andrew Luck gets first win thanks to Adam Vinatieri's 53-yard kick near buzzer. What qualifies season as a success? I'll say six wins.
28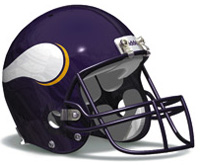 vikings
1-1
0
Can't be happy with loss to Colts. Grind of season something to watch on RB Adrian Peterson, whom they need big games from for victory.
29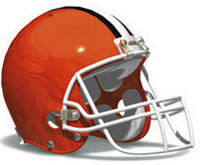 browns
0-2
0
RB Trent Richardson broke 100 yards, fellow rookie QB Brandon Weeden surpassed 300 and still wasn't enough. Dog pound, indeed.
30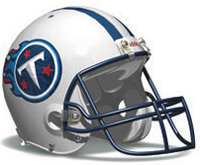 titans
0-2
0
Wow, they look rough. Trailing 17-0, they were pinned near own 5 and never really worried Chargers. RB Chris Johnson calling out line.
31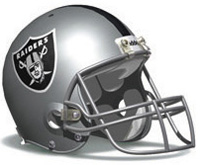 raiders
0-2
0
Flat trip follows sloppy opener. Run defense fails this time. Tell me where to find excitement? Now they look up and see Steelers coming.
32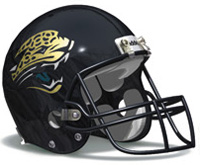 jaguars
0-2
1
As if things weren't bad enough, QB Blaine Gabbert hurt. Send the worst replacement refs to their next game, they need a break. Or 10.