Power Rankings
The Times'
NFL

rankings (Week 3)

By Lance Pugmire

The Bears rise, the Redskins take a tumble, and we have a new No. 1: the Atlanta Falcons. Oh, and for those that watched Monday night's replacement-ref debacle, check the rankings of Seattle and Green Bay.

Up: Bears + 9 | Down: Redskins - 11

1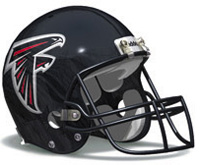 falcons
3-0
1
Keeping Chargers touchdown-less with four turnovers on cross-country trip following Monday night win a breakthrough of needed character.
2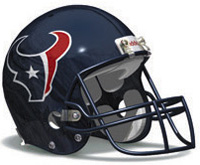 texans
3-0
1
Making mile-high trek with QB Matt Schaub besting Manning shows they're taking this thing seriously after first playoff win last season.
3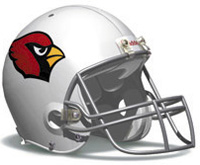 cardinals
3-0
2
Defensive coordinator Ray Horton outsmarting all, and 7-0 is possible with next four against Dolphins, Rams, Bills and Vikings.
4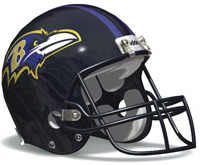 ravens
2-1
5
Emotional victory for WR Torrey Smith (two TDS, 127 yards) after brother's death, clutch field goal and first win over Patriots.
5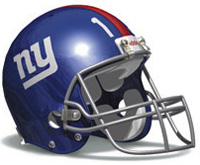 giants
2-1
8
Rolled over Panthers Thursday to get nice break before Sunday night showdown at Eagles. Playing so complete this early encouraging.
6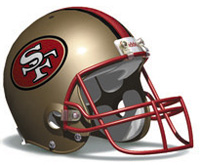 49ers
2-1
5
Got "trapped" on trip to Vikings with a venture to Jets coming Sunday. The stick in the mud says, "This is why you don't bet the NFL."
7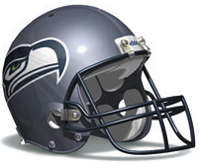 seahawks
2-1
8
WR Golden Tate commits offensive pass interference, doesn't truly catch final pass, yet sub refs give him TD as they stun Packers Monday.
8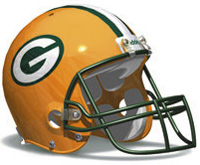 packers
1-2
1
Have officially taken biggest bullet from NFL's decision to use replacement refs. Had big trouble with Seattle pressure, jobbed badly.
9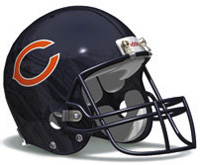 bears
2-1
9
Unleashed hounds on defense to get six sacks, pick-six, kept Rams to 160 yards and six points. RB Michael Bush sturdy sub for Matt Forte.
10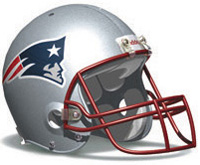 patriots
1-2
0
Late losses a worry, but maybe Coach Bill Belichick's meltdown against officials will prompt powerful owner Kraft to pay real guys.
11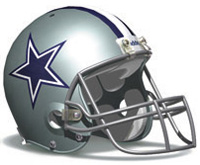 cowboys
2-1
5
QB Tony Romo's three turnovers meant it wasn't easy vs. Bucs, running game was blah. Will have to be better with Bears in town Monday.
12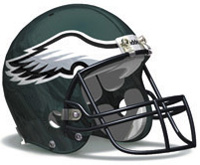 eagles
2-1
8
OK, maybe there is something to worry about as more turnovers created a 24-0 deficit at Arizona. Now on to Giants.
13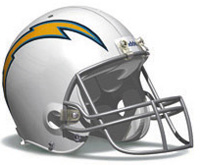 chargers
2-1
5
RB Ryan Mathews gives another example of his (lack of) toughness. Now make hated trip to Chiefs, where QB Rivers fumbled it away.
14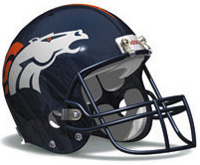 broncos
1-2
8
Thrown into another 20-point hole against an unbeaten team, Broncos had Manning throw 52 times. Schedule eases with Raiders' visit.
15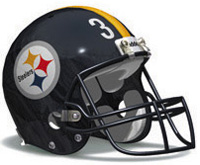 steelers
1-2
4
Surprisingly blew 10-point fourth-quarter lead, not typical of this franchise, which remains in search of a running game.
16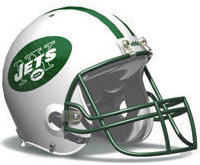 jets
2-1
1
Blown-out ACL for star CB Darrelle Revis will hurt badly, and cold fact is they escaped with OT victory over Miami. More expected here.
17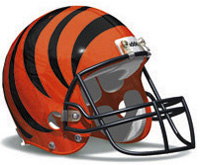 bengals
2-1
4
WR A.J. Green went nuts for 183 yards in shootout at 'Skins, with QB Andy Dalton stabilizing team after big blown lead. At Jaguars Sunday.
18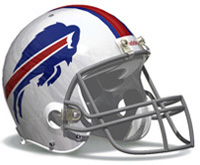 bills
2-1
6
Another RB (C.J. Spiller) lost to injury dampens adding win to ledger at Browns, now QB Ryan Fizpatrick needs repeat effort vs. Patriots.
19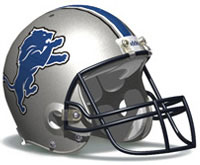 lions
1-2
7
Franchise with high hopes can't pressure QB, out of sorts in giving up 44 to Titans, with 378 passing yards allowed to Jake Locker.
20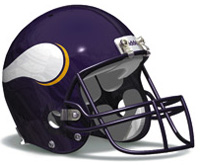 vikings
2-1
8
Defense shined in creating turnovers, stiffening late in upset over 49ers. QB Christian Ponder efficient 21-of-35, can't be slept on.
21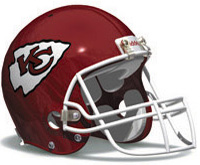 chiefs
1-2
5
Staring into abyss of 0-3 with big deficit at Superdome, they rediscovered 2011 selves with RB Jamaal Charles running for 233.
22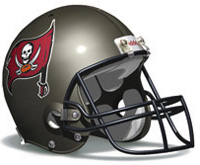 buccaneers
1-2
3
NFL teams can't survive on defense alone. Have to do more with ball than QB Josh Freeman's 10-of-28. Home to Redskins next.
23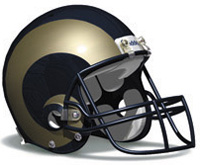 rams
1-2
0
OK, pass protection is an issue after QB Sam Bradford was sacked six times and threw two INTs. Can they win on road?
24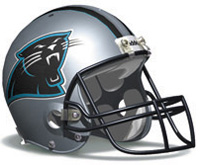 panthers
1-2
4
Getting smoked at Giants halted excitement over QB Cam Newton's option attack, and now they have pleasure of solving Falcons on road.
25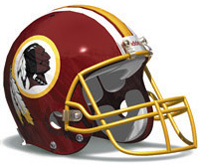 redskins
1-2
11
Another team with protection issues after QB Robert Griffin III got sacked six times. Can't lose him, he rushed for 85, threw for 221.
26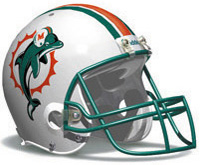 dolphins
1-2
1
K Dan Carpenter should watch out for a "kick me" sticker on his rear after missing kicks of 47 and 48 in overtime loss to Jets.
27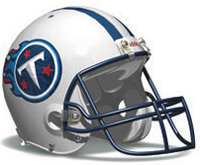 titans
1-2
3
Two special teams touchdowns and QB Jake Locker's coming-out party spawn upset of Lions. Not expecting a repeat at Texans.
28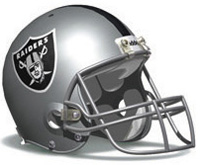 raiders
1-2
3
This is how they do it: hand to RB Darren McFadden, let QB Carson Palmer be poised self and trust Sebastian Janikowski with big kicks.
29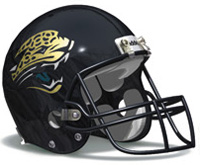 jaguars
1-2
3
Blind squirrel finds nut: QB Gabbert threw 80-yard TD pass to edge Colts in final minute. Props to RB Jones-Drew's 177 yards, though.
30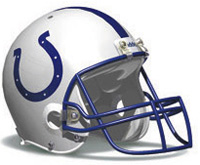 colts
1-2
3
Anything worse than final-minute loss with a bye week looming? QB Luck was good late, but more than half of passes incomplete.
31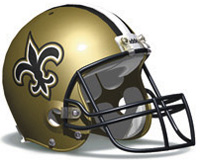 saints
0-3
9
No missing how dire things are despite QB Brees' post-game promise of rally. Staggering that just three of 113 0-3 teams make playoffs.
32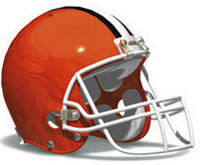 browns
0-3
3
Early favorite for first pick in NFL draft. Running game was held in check and they gave up three TDs to Ryan Fitzpatrick. Now, to Ravens.