Critics' Picks: Sept 2 - Sept 8, 2016
Los Angeles Times entertainment, arts and culture critics choose the week's most noteworthy openings, new releases, ongoing events and places to go in and around Southern California.
A film from Guatemala tops this week's list in movies, along with re-release of a modern classic. And there's great TV everyone's talking about and great TV no one is talking about.
Click through to explore more and, where applicable, find directions to venues.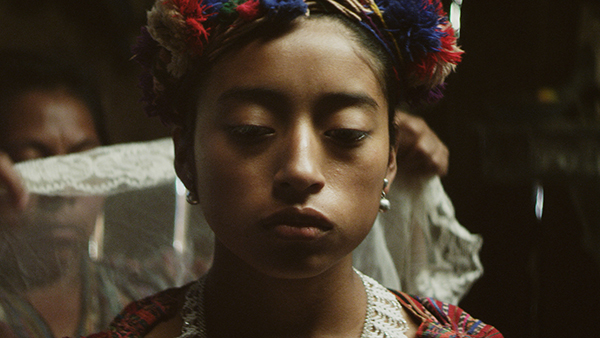 '

Ixcanul'

Set among an indigenous Maya community in the Guatemalan highlands, Jayro Bustamante's vividly observed drama about a young peasant girl seeking a better life gradually shifts into a realm of hushed, intimate tragedy. (In Kaqchikel with English subtitles.) Read more

Justin Chang

Los Angeles Times Movie Critic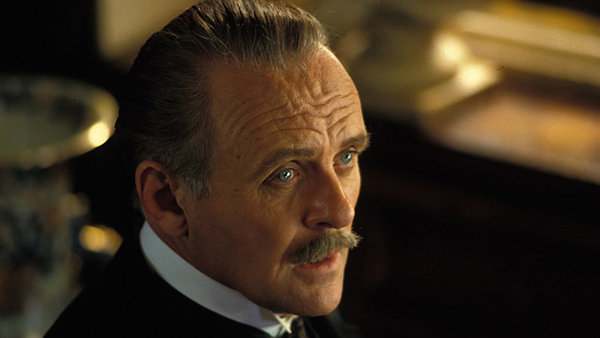 '

Howards End'

Re-released in a sparkling new 4K restoration, this landmark example of a movie of passion, taste and sensitivity that honestly touches every emotion has not only not dated, it is as moving and relevant as ever. Read more

Kenneth Turan
Film critic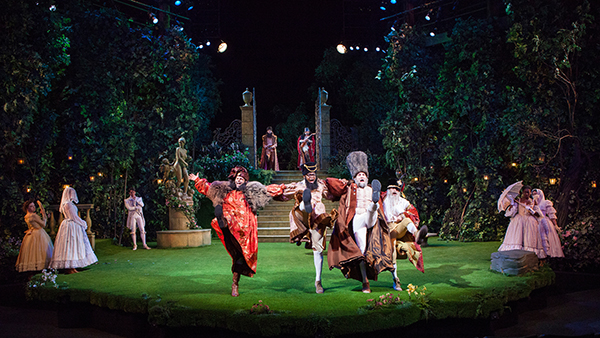 '

Love's Labor's Lost'

Kathleen Marshall, a director and Tony-winning choreographer who made her name with Broadway musicals, was an inspired choice to stage this most Elizabethan of Shakespearean comedies. Though bursting with chaotic silliness, the play has the formal patterning of a dance, and Marshall choreographs the comic action with lustrous panache. John Lee Beatty's scenic design transforms the outdoor Lowell Davies Festival Theatre into an elegantly verdant royal park, proving that it is, indeed, possible to fall in love with a production at first sight. Ends Sunday, Sept. 18. Read more

The Old Globe, San Diego, 1363 Old Globe Way, San Diego

Charles McNulty
Theater critic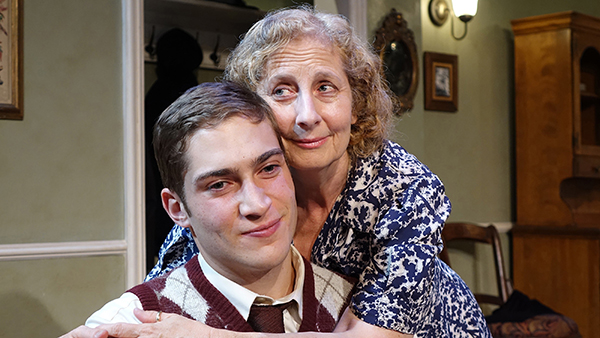 'Awake and Sing!'
Twenty years ago, director Elina de Santos staged a landmark production of Clifford Odets' Depression-era classic, which ran for nine months to sell-out houses at the Odyssey Theatre. Now, she revisits the play, once again at the Odyssey, in a superb production that tempers Odets' fervently polemical play with wrenching authenticity and craft. Reprising the role she played 20 years previously, Marilyn Fox spearheads a dream cast as Bessie Berger, the domineering matriarch of a beleaguered Bronx family, who steamrollers on through the wreckage of Depression America. (F. Kathleen Foley) (Ends Sunday, Oct. 2) Read more
Odyssey Theatre, 2055 S. Sepulveda Blvd., West L.A.
F. Kathleen Foley
Theater reviewer
'The Eccentricities of a Nightingale'
Tennessee Williams preferred his 1951 revision of "Summer and Smoke" to its predecessor, and the delicate amalgam of pathos and poetry mined by director Dana Jackson and her proficient cast raises a persuasive argument for Williams' viewpoint, with the transcendent Ginna Carter beyond praise as spinster Alma Winemiller. A richly atmospheric, emotionally rewarding revival. (David C. Nichols) (Ends Saturday, Oct. 29) Read more
Pacific Resident Theatre, 703 Venice Blvd., Venice
David C. Nichols
Theater reviewer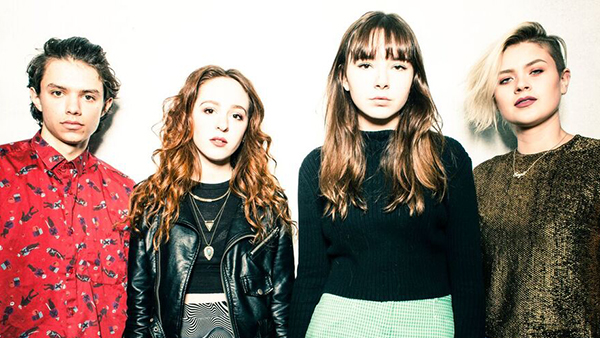 Single: 'A Living Human Girl'
Out of the gate, teen band the Regrettes aren't holding back. The group's first major single, "A Living Human Girl," takes aim at the patriarchy in one verse and societal expectations of beauty in another, with lead singer Lydia Night rattling off perceived faults as if they're cause for celebration. Pimples? Check. Stretch marks? Bring 'em on. "I can dress how I want, not looking for a show of hands," she snarls over a snappy, '60s-inspired groove. Although the 15-year-old says the song was inspired by her first few days of high school in downtown Los Angeles, the tune's worldview transcends adolescence. (Todd Martens) Read more

Todd Martens
Video game critic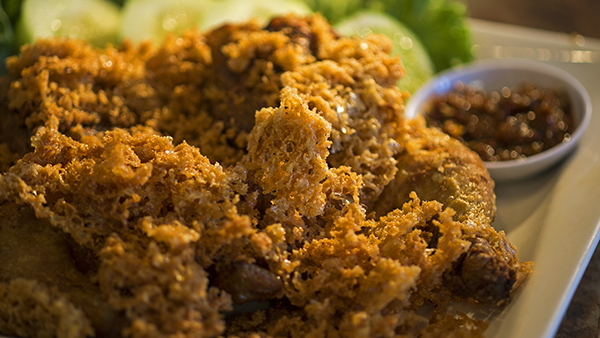 Favorite Asian fried chicken joints
Does Los Angeles live by Nashville hot chicken alone? No — not as long as there's a universe of Asian fried chicken too. Read more

Jonathan Gold
Restaurant critic
Other recommendations:
Nersses Vanak
It is cold in Los Angeles. Rain is in the air. What you want to be eating is dizi, an Iranian lamb and chickpea stew, flavored with turmeric and dried lime — a popular street food dish from Tehran that seems to have a tonic effect against the chill. And for dizi, you should probably be at Nersses Vanak, a slightly faded restaurant in an industrial district of Glendale, where dizi, served with long-pickled garlic, platters of fresh herbs, and hot slabs of flatbread snatched smoking from the grill, is always the thing. Read more
Pok Pok
Is it possible to become converted in a single bite? Because with a single fried chicken wing at the original Portland Pok Pok in 2007, I dropped my prejudices about non-European cooking in Oregon, the crossover potential of extreme Asian funk, and the ability of a non-Thai to prepare anything like upcountry Thai food. So eight years, many affiliated restaurants, a James Beard award, a Michelin star and a Chinatown noodle stand later, here we are at Pok Pok Los Angeles, an enormous restaurant in the old Fu Ling space in the Mandarin Plaza at the relatively deserted north end of Chinatown. Chef Andy Ricker's gift is the ability to make Thai food seem new again, to take it out of that comfortable place in the suburban strip mall, where it has become the default takeout comfort food for a huge chunk of Los Angeles, and put it back into the roadside stands and rural villages of Northern Thailand. Read more
Five of the tastiest Chinese restaurants in the SGV with the name 'Tasty'
In last week's column, I alluded to the flood of San Gabriel Valley Chinese restaurants with the word "Tasty'" tucked somewhere into their English-language names. Depending on whether you count doughnut shops, burger stands or branches of the same restaurant as Tasty, Not-Tasty or Tasty in their own right – well, there are a lot of them. Here are five of the tastiest. Read more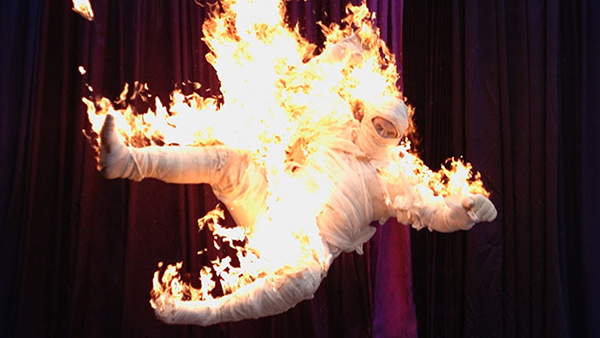 Alex Da Corte: 'A Season in He'll'
With its vivid colors, direct appeal to commerce and jaunty emphasis on diversionary amusement, Pop is not often regarded as one of the dark arts. The work of Da Corte seems to be an exception to the rule. A thread of deep, disquieting despair runs through the seemingly cheerful environment and eccentric theatrical props of the elaborate installation. Through Sept. 17. Read more
Art + Practice, 4339 S. Leimert Blvd., Los Angeles
Christopher Knight
Art critic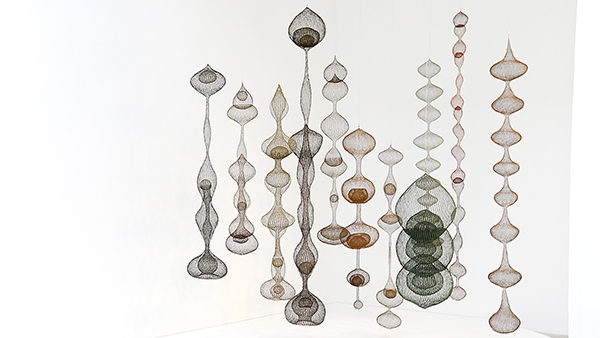 '

Revolution in the Making: Abstract Sculpture by Women'

Sometimes the seemingly simple act of occupying space can be a radical, profoundly political act. Space invasion is the savvy artistic subject of the fine inaugural exhibition at the sixth outpost for the Zurich-based Hauser & Wirth, which also has powerhouse galleries in London and New York. (Ends Sun. Sept. 4. Read more

Hauser Wirth & Schimmel, 901 E. Third St., Los Angeles

Christopher Knight

Art critic
Other recommendations:
Julie Blackmon: Down Time
Blackmon, from Springfield, Mo., uses the domestic sphere and the rituals that unfold there as the raw material for an ongoing body of work begun nearly a decade ago. Each frame is a meticulously orchestrated slice of ethnographic theater, starring a Midwestern tribe of scuffed and diapered blonds. (Leah Ollman) (Ends Sat. Sept. 3) Read more
Ken Price Drawings
The exhibition paints a picture of an artist who had no interest in the god-like control some artists pretend to. Instead, he found transcendence in the most incidental of details. That is what he gives visitors, repaying, in spades, our attentiveness to life's mundane wonders. (David Pagel) (Ends Saturday Sept. 10) Read more
Bob Law: 1959-2001
The six paintings and 12 drawings in the exhibition take visitors to the simplest of times and the most basic of places: right here and right now. That's the beauty of the British minimalist's works. The art bets everything on your capacity to understand the rudimentary moves that Law (1934-2004) made when he created them. (David Pagel) (Ends Saturday, Sept. 10) Read more
Marc Selwyn Fine Art, 9953 S. Santa Monica Blvd., Beverly Hills
Agnes Martin
Want to clear your mind? Get a pickup truck, then spend a couple years driving across and around the continent — alone. That's the first lesson of this lovely retrospective of abstract paintings. The show is divided in two, early work and late work, and the separation between them was launched by her decision to make an extended cross-country sojourn. In stripped-down canvases, Martin created an entirely distinct, largely unprecedented artistic vocabulary for spiritual consciousness. (Christopher Knight) (Ends Monday, Sept. 12) Read more
'Roman Mosaics Across the Empire'
Combat. Conflict. Life or death skirmishes. Brawling. Judging from the admittedly small sample of nearly a dozen fragments of floor mosaics, several quite large, in a new exhibition at the Getty Villa, ancient Romans across the sprawling empire were pretty obsessed with the bloody violence necessary to sustaining their imperial position around the vast expanse of the Mediterranean. (Christopher Knight) (Ends Monday, Sept. 12) Read more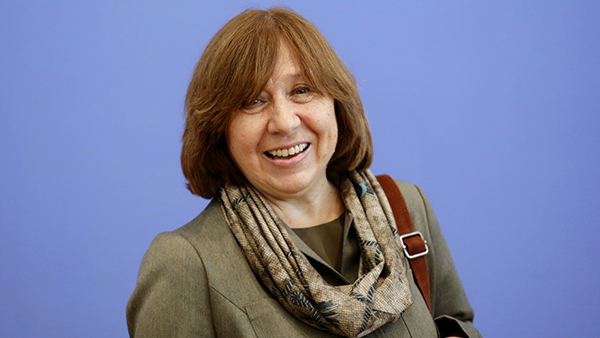 '

Zinky Boys: Soviet Voices From the Afghanistan War'

"I perceive the world through the medium of human voices," Svetlana Alexievich declares near the end of "Zinky Boys: Soviet Voices From the Afghanistan War," explaining both her method and her point of view. For Alexievich — who in October became just the third nonfiction writer and 14th woman to receive the Nobel Prize in literature — testimony may be as close as one can get to faith. "We've worshipped many gods," she writes in this slender but vivid account, told in the voices of survivors of the Soviet Afghan war. "Some have been consigned to the scrapheap, others to museums. Let us make Truth into a god! A god before whom each of us shall answer according to his own conscience, and not as a class, or a university year, or a collective, or a people…." Read more

David Ulin
Book critic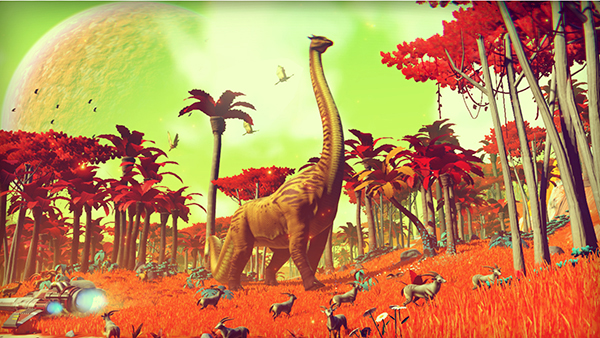 '

No Man's Sky'

Fourteen minutes and 54 seconds. I'm on a distant planet, and I need to get to my spaceship. Yet "No Man's Sky" is telling me that the vessel is a 14-minute, 54-second hike away. So I settle into the couch. But after three minutes of strolling through a salmon-colored rocky surface — and admiring some lavender plant life — I need a break, perhaps for good. This was the second time in one week I had quit "No Man's Sky." That's because there's another, more important number to mention when it comes to discussing "No Man's Sky": 18.4 quintillion. That is, there are more than 18.4 quintillion planets to discover in "No Man's Sky." You will not live long enough — here on Earth, that is — to collect them all. Read more

Todd Martens
Video game critic
'

Abzu'

There are peculiar stone structures in the shape of sharks throughout the game "Abzu." They exist not to be investigated or warn of foreboding territory ahead. Instead, these objects are built for meditating. Have a seat, they beckon, and take in marine life. Play voyeur to a whale, a jellyfish, a shark or any number of undersea inhabitants. While "Abzu" is far from a documentary or a simulation, perhaps no other video game has ever been so singularly focused on re-creating the vast, majestic and mysterious nature of an aquatic universe. It does this with no voice, no text and no conflict. Your character in "Abzu" cannot "die" in the traditional video-game sense. Instead, the game centers on postcard-worthy imagery — swarming, silver schools of fish or sparkling green leaves or warm, orange coral — and Austin Wintory's thoughtful, patient score. Read more

Todd Martens
Video game critic