A
s a kid on the gritty streets of Queens, Lamar Odom wanted to ride his fiery talent to the NBA.
A lefty with the strength of a rebounder and the touch of a sharpshooter, he would lean on those skills to move away from the crime that beckoned him, the classes that bored him, the addict father who bedeviled him.
Odom wound up making that journey. He just never could have anticipated the trouble that would come with it.
Odom, 35, was in a coma Wednesday evening after law officials said he had been found unresponsive at a Nevada brothel the day before. It marked a tragic turn for a man blessed with gifts but haunted by vulnerabilities — a Shakespearean tale, updated and re-imagined for the TMZ era.
Starting out as a basketball wunderkind, Odom would go on to enjoy triumphs and titles in the NBA. He would boast celebrity friends, a Kardashian wife and an enviable fortune.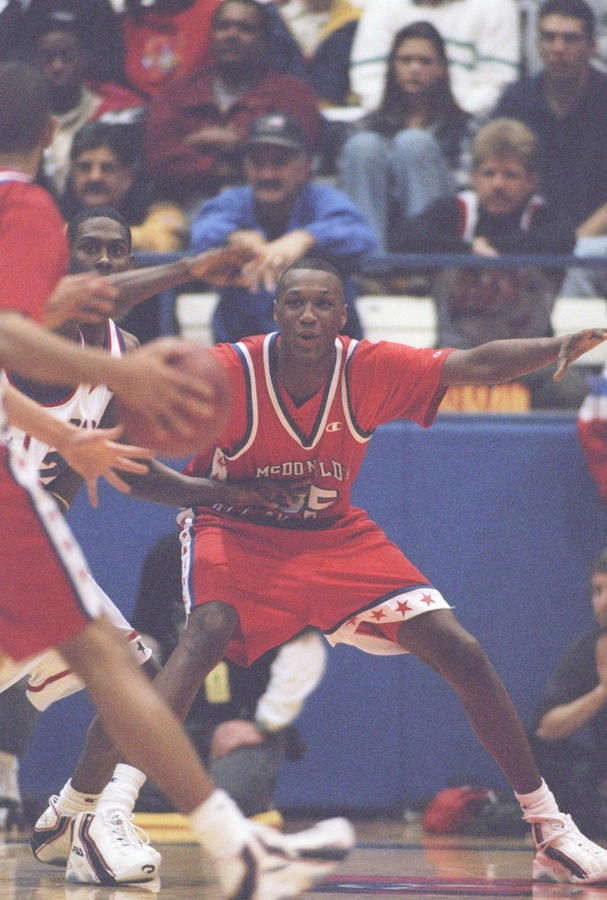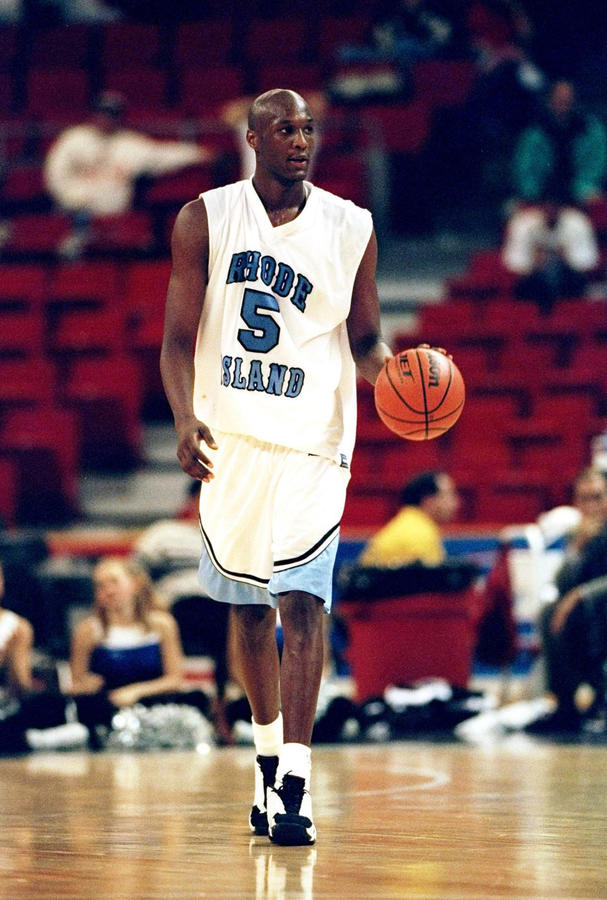 But death was never far. He lost his mother to cancer when he was 12, a child to sudden infant death syndrome when he was 26, a cousin to a homicide when he was 31, a good friend to a drugs just a few months ago.
And he has lived much of his fraught life in public. Like a select few sports stars, Odom has had a prominent career in show business, appearing on TV every week as himself, or at least as a character named Lamar Odom.
On the E! network's "Keeping Up With the Kardashians," he married one of the best-known reality stars in history, Khloe Kardashian, becoming a household name to millions of Americans who had never heard of a pick-and-roll. Then he and his wife got their own spinoff, "Khloe & Lamar."
Odom was an intriguing figure — the newcomer made famous overnight by his association with reality royalty, a low-culture Pippa Middleton. Suddenly, a tabloid-hungry public that knew little about him wanted to know a lot, Odom benefiting from — and, perhaps, being exploited by — a culture's seedier obsessions.
As a character on "Kardashians," Odom would disappear for days at a time (the tabloids chalked it up to binges), leaving Khloe distraught and wounded. But he was, much of the time, a sympathetic figure, one who would raid the kitchen for sweets and tussle playfully with Khloe's younger siblings. In his devotion to his new family, Odom was an affable giant, a good-guy cousin, a man-child who, as he had for much of his life, simply seemed to be seeking approval.
And he was, at times, the off-screen enigma. Last Sunday, Odom's name came up on "Keeping Up With the Kardashians" as Kim Kardashian worried, to Khloe and in an aside to viewers, whether her sister was falling for her long-estranged husband again. She exhorted Khloe to stay away. Odom's face never appeared in the episode; it hasn't since early last year. He has had no input in his portrayal, no say in how the world views him.
It was not the first time Odom was carried along on currents only partly of his own creation.
When his mother died of colon cancer, he might have turned to his father. But Joe Odom was consumed by a heroin addiction, often scrounging to pay for his next fix. Raised by his grandmother, Lamar Odom would bounce to three high schools, leaving two of them because of poor grades. He would commit to the University of Nevada at Las Vegas but would see the school renege on a scholarship after a standardized-test scandal. Odom enrolled at the University of Rhode Island for one year, then declared for the NBA draft.
"My dream is to leave this game and say, 'You know what? Lamar Odom is one of the top 50 players ever to play,' " he told The Times then. "Being a Hall of Fame basketball player, coming from where I came from, that would be really like mission accomplished."
Odom was taken fourth by the Clippers. His NBA career took off, and he would star for them, the Heat and the Lakers in the dozen years that followed (he would wear No. 7, his grandmother's lucky number). For a number of seasons on the purple-and-gold, he would average about 15 points and 10 rebounds, and he was a key part of the club's NBA Finals wins in 2009 and 2010. During his Lakers tenure, he came to light as a reality star, first on "Kardashians" and then his own spinoff with Khloe.
It was a unique success story. With championship rings, great wealth and cable-television fame, Odom had transcended mere athletic achievement to become a kind of distillation of a 21st century American fantasy.
Yet he has seemed chronically underprepared for nearly every good turn that has come his way.
"I'm worried about Lamar," Gary Charles, a former coach who had known Odom since he was a high school star, said in 1999. "He's not ready for this."
Sixteen years later, his estranged wife told her sister that Odom was a constant source of worry.
"I'm really on high alert for Lamar, because I think anything will set him to spiral, and that's kind of the last thing I want for him," Khloe Kardashian said in a recent episode of "Keeping Up With the Kardashians."
For a man with a fragile psyche, the spotlight has proved perilous. Celebrity attracts parasites like honey draws flies. It pulled in Khloe Kardashian, who seemed to genuinely care about him, but also many who saw in his renown an easy chance to make a dollar.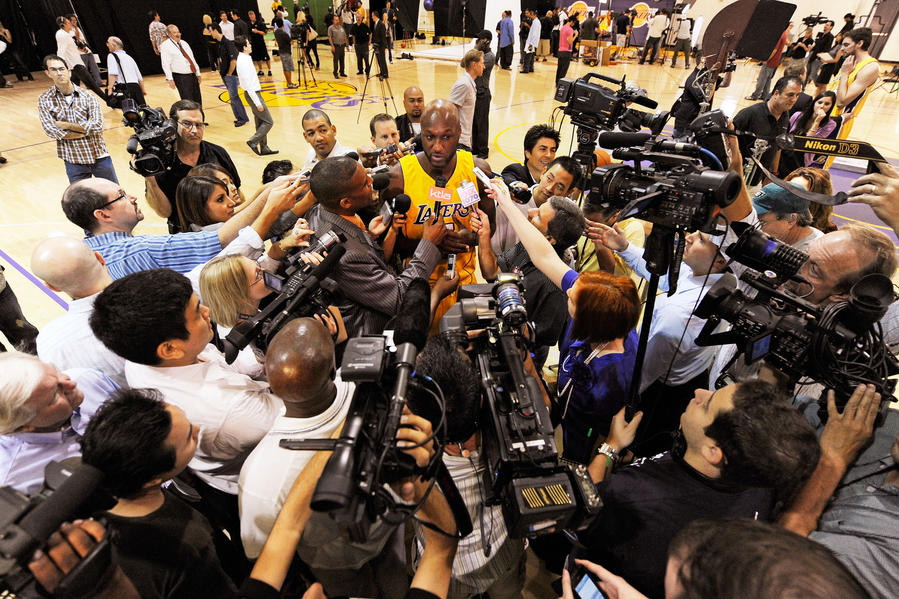 Odom recognized this early, but he seemed unable to do anything about it.
"Someone like me needs realness, which I don't come across too much. I'm always bumping into someone with an agenda," he said after the Clippers drafted him.
He was the man with the talent, but he could feel like a pawn, with no more agency over his fate than a prized painting.
Even the E! reality show — which he admittedly signed on for — could seem like too much, and he told The Times in 2011 that he nearly opted out of the show shortly after committing to it because the cameras wore him down.
As Odom's reflexes and stamina slowed in recent years, so did his career. He won the NBA's Sixth Man award in 2011 playing for the Lakers, but shortly after would be part of the nullified Chris Paul deal — a trade that reportedly had him livid — and watched his production fall off. He had an angry confrontation with Dallas Mavericks owner Mark Cuban and was let go by that team, had a bumpy go-round with the Clippers and faced an exile to Europe.
The events did not go down easily, in part because Odom was more fragile than he appeared.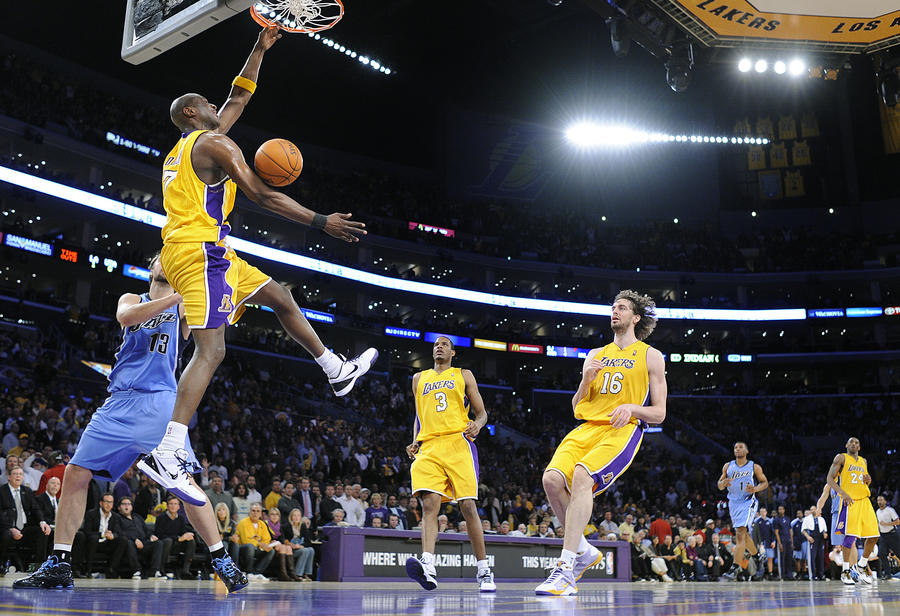 In 2011, after attending his cousin's funeral, an SUV he was riding in lost control on a street in New York, setting off a chain reaction that left a 15-year-old boy dead the next day.
"I think the effects of seeing [my cousin] die and then watching this kid die, it beat me down," he said, adding, "I've always been a little weak."
Shortly after, in 2013, tabloid stories alleging Odom's binges echoed the struggles of his father, the complicated man he swore he would never become. That Odom lived part of the year in Vegas, a city of outsized reputation and gilded happiness, seemed only too fitting.
The brothel where law officials said Odom was found on Tuesday was the Love Ranch Vegas, a sister establishment to Dennis Hof's Moonlite Bunny Ranch, whose inner workings are well-known from the popular HBO show "Cathouse."
It was the rare moment that might have been private for Odom, out of sight of a gawking public. But thanks to the popularity of "Cathouse," Odom could now easily be imagined at the brothel surrounded by escorts, who had been with him just hours before.
Odom's personal drama was again playing out like a movie in the public mind, the ethos of reality television impinging even in the absence of cameras. Odom appeared in these conjured scenes much as he had so often before in his life — surrounded by people, yet eerily alone.
Note: An earlier version of this article described the death of a close friend of Odom as a drug overdose. The friend died of a flesh-eating disease caused by chronic drug abuse.
Key moments in Lamar Odom's life
1979
Nov. 11 Lamar Joseph Odom is born in the South Jamaica neighborhood of Queens, New York.
1992
July Odom's mother, Cathy Mercer, dies of colon cancer. His father, Joe Odom, was a heroin addict, so Odom goes to live with his grandmother.
1994
At 15, Odom scores 36 points in the New York City championship game for Christ the King High School.
1998
Liza Morales, his girlfriend, gives birth to their first child, Destiny.
1999
May Still a college freshman, Odom declares himself eligible for the NBA draft after scoring 17.6 points per game and leading Rhode Island to its first Atlantic 10 title.
July The Los Angeles Clippers choose Odom as the fourth overall pick.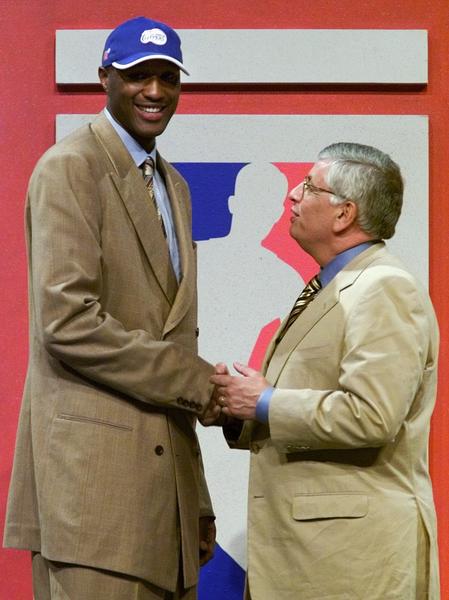 (Doug Mills / Associated Press)
2000
Odom averages 16.6 points and 7.8 rebounds in his first season and is named to the NBA All-Rookie First Team.
2002
His second child, Lamar Jr., is born.
2003
June Odom's grandmother, Mildred Mercer, dies.
The Miami Heat bring Odom to the team to play as its starting power forward.
2004
Odom plays on the U.S. basketball team when it wins a bronze medal at the Olympics in Athens.
Odom is traded to the Los Angeles Lakers as a part of a deal sending Shaquille O'Neal to Miami.
2005
His third child, Jayden, is born.
2009
June Odom wins his first NBA Championship with the Lakers.
September Odom marries Khloe Kardashian after dating for one month. Their wedding aired in an episode of "Keeping Up with the Kardashians."
2010
June Odom plays a crucial role in winning another NBA Championship with the Lakers.
2011
January Odom and Kardashian begin filming own reality show, "Khloe & Lamar" in January.
April Odom wins Sixth Man of the Year NBA award for his 2010 season.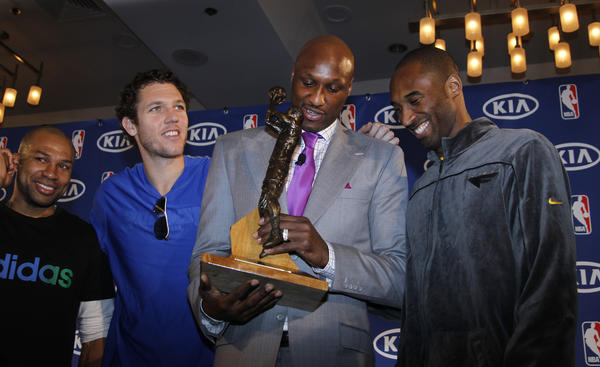 (Rick Loomis / Los Angeles Times)
July Odom's 24-year-old cousin, Curtis Smith, is shot and killed. While in New York for his cousin's funeral, Odom is the passenger in an SUV that hits and kills a 15-year-old boy.
December Odom is traded by the Lakers as part of a deal that will bring Chris Paul to the team. The NBA voids the deal, but Odom feels betrayed and demands to be traded.
2012
April The Dallas Mavericks, who got Odom in exchange for a first-round draft pick, put him on the inactive list in April.
June The Mavericks trade Odom to the Clippers. Odom, a bench player, does not re-sign with the team.
2013
August Odom is arrested on suspicion of driving under the influence in Los Angeles. [ after California Highway Patrol officers spotted him driving "in a serpentine manner."]
December Khloe Kardashian files for divorce, citing irreconcilable differences, after rumors about Odom's infidelity and drug use.
2014
April The New York Knicks sign Odom, who doesn't play and is waived a few months later. It's the last time he's on an NBA roster.
2015
June His best friend and best man at his wedding, Jamie Sangouthai, dies of a flesh-eating disease caused by chronic drug abuse.
July Odom and Kardashian signed final papers, but the case is still pending judicial review in L.A. Superior Court.
October Odom is found unresponsive in a Nevada brothel.
Sources: Times reporting and Associated Press.