The Cheat Sheet
Los Angeles Film Festival 2013
The Los Angeles Film Fest­iv­al oc­cu­pies a unique and chal­len­ging middle ground. It comes after the an­nu­al open­ing fest­iv­al rounds of Sund­ance, Ber­lin, South by South­w­est and Cannes but be­fore the fall cir­cuit that in­cludes Tel­lur­ide, Venice, Toronto, New York and the loc­al AFI Fest. It's or­gan­ized by Film In­de­pend­ent, yet takes place in the back­yard of Hol­ly­wood stu­di­os. Over the years, LAFF has taken shape as a mul­ti­fa­ceted event that can be many things to many people, and 2013 is no dif­fer­ent.
The fest­iv­al sort of starts June 12 with a pre-fest screen­ing of "Man of Steel" be­fore the June 13 of­fi­cial open­ing-night se­lec­tion of Span­ish film­maker Pedro Alm­odóvar's "I'm So Ex­cited." That a fest­iv­al would make an open­ing salvo of a Hol­ly­wood su­per­hero fran­chise and a free­wheel­ing, sexu­ally om­ni­vor­ous for­eign-lan­guage air­plane farce per­haps neatly en­cap­su­lates the open-minded­ness of LAFF. The main ven­ue is the Regal Cinemas at L.A. Live. Click for full story.
By Mark Olsen
International Fare | Foreign movies that stand out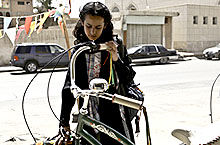 "Wadjda"
The first-ever feature film shot entirely in Saudi Arabia is also significant for having been directed by a woman, Haifaa Mansour. Add in that the film deals explicitly with the role and treatment of women in Saudi society in its story of a young girl, Wadjda (Waad Mohammed), who wants to buy herself a bicycle, an activity once banned and still frowned upon. The film is a fascinating instrument of illumination from a country that remains a mystery to most Americans.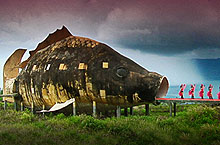 "The Act of Killing"
This documentary is an intimate portrait of people many of us likely couldn't even stand to be in the same room with, ruthless killers who committed mass atrocities. Filmmaker Joshua Oppenheimer gets uncomfortably close to one-time Indonesian death squad leaders and allows them to dramatize their own crimes, which they do with a strange zeal and sense of movie-mad theatrics. With Errol Morris and Werner Herzog as executive producers, the film is alternately disturbing and surreally beautiful, like a strange dream that reveals itself as a nightmare.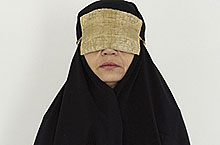 "My Stolen Revolution"
Nahid Persson Sarvestani was a student activist when revolution broke out in Iran in 1979. She escaped the country but many friends and family remained, and her brother was executed. She would go on to become an internationally acclaimed documentary filmmaker, and in "My Stolen Revolution" she sifts through her past to find old colleagues and learn more of her brother's final days. The film is a stirring look at how a personal story can be swept up in the winds of history.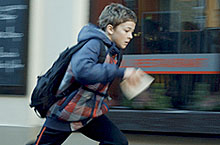 "Mother, I Love You"
The second feature from Latvian filmmaker Janis Nords follows a young boy, a promising saxophone player, who is often left to look after himself as his mother struggles with work. He falls into a world of petty crime, leaving him with tough choices. The festival's program guide describes the film as "the Latvian grandchild of 'The 400 Blows,'" invoking the international coming-of-age classic for the film, which won a special youth prize at the Berlin Film Festival.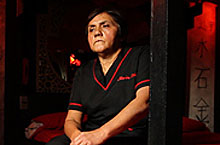 "The Women and the Passenger"
Who better to ask about love, relationships and life itself than the cleaning ladies of a hot-sheets hotel in Santiago, Chile? Here, directors Patricia Correa and Valentina Mac-Pherson do just that, focusing not on the carnal elements that surround the women but rather the routines they are invested in as they go about their work. This creates its own kind of intimacy as they share their ideas and feelings in a film that is thoughtful, warm and just the right touch odd.
Buzz-worthy films | Showcasing titles from Sundance, Cannes and other festivals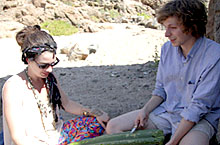 "Crystal Fairy"
When Chilean filmmaker Sebastián Silva faced a financing hiccup on a movie starring Michael Cera, the director still wanted to do something with the American actor. So they came up with this loopy adventure featuring Cera as an American determined to find a rare hallucinogenic cactus on a road trip in Chile with friends. Along the way, they pick up a hippie-chick hitchhiker (a transformative Gaby Hoffmann) who is by turns amusing and exasperating. The film is a mix of the acerbic, the spaced out and the heartfelt.
"Ain't Them Bodies Saints"
The kind of regionally inflected movie that was once a hallmark of American independent filmmaking but now seems a throwback, writer-director David Lowery's film is grand and intimate, a genre crime tale and sweeping romance. The film stars two young Oscar nominees, Casey Affleck and Rooney Mara, as a Texas couple torn apart when he goes to jail. After he busts out, they become entangled in a love triangle with a local lawman (Ben Foster). The cinematography by Bradford Young is particularly evocative of a certain isolated melancholy.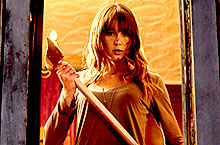 "You're Next"
After its roof-raising premiere at Toronto nearly two years ago, this home invasion thriller has lost none of its fun, freaky power as it has patiently awaited release. The latest collaboration from director Adam Wingard and writer Simon Barrett is a story of a family reunion gone wrong when marauders in animal masks attack a country home. The wrinkle comes when it turns out that one family member's new girlfriend (Sharni Vinson) grew up in a survivalist compound and knows what to do when a man comes through the window with a crossbow.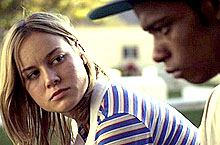 "Short Term 12"
This winner of multiple prizes at SXSW is a finely observed character-based drama, lightened with a touch of wry humor. In her first leading role, Brie Larson plays Grace, a supervisor at a group home for at-risk teens who herself isn't much older than her charges. As she struggles to maintain a position of authority, she finds dealing with their problems forces her to confront issues of her own.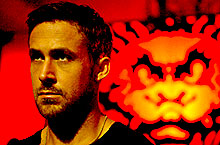 "Only God Forgives"
Ryan Gosling and Danish filmmaker Nicolas Winding Refn rode into Cannes with high expectations for this film, their follow-up to the art-house action of "Drive." But "Only God Forgives" was met by a sharply negative response, as audiences in France were unmoved by its mix of deep mood and extreme violence set against the backdrop of Thai night life. Gosling, who was not at Cannes, is scheduled to appear in support of the film, offering a chance to turn opinions.
Golden State cinema | California-made and -set films often turn up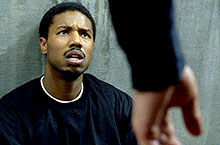 "Fruitvale Station"
This feature debut from writer-director Ryan Coogler is a gripping drama drawn from the real-life incident in which a 22-year-old man was killed by transit police in an Oakland train station on New Year's Day 2009. Starring Michael B. Jordan in a stirring turn, the film finds dramatic tension in the struggles of the everyday and builds to the tragedy of a life cut short. Having won major prizes at Sundance this year and with the Weinstein Co. now behind it, "Fruitvale Station" should remain in the conversation for months to come.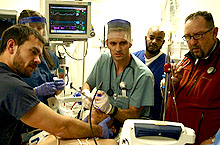 "Code Black"
A look at changes in the procedure and protocol as the emergency room staff of Los Angeles County Hospital transitions from one facility to another, this documentary provides an up-close look at the practice and business of hospitals. The film is directed by Ryan McGarry, himself an emergency room doctor at L.A. County, giving the film a sense of immediacy and intimacy that a more dispassionate filmmaker might not have. Sure to be a conversation starter, the film promises some emotional post-screening Q&As as it makes its world premiere to a hometown crowd.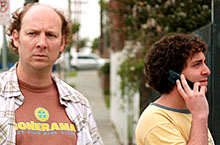 "Four Dogs"
Oliver lives a slacker existence in L.A., having abandoned any illusions of pursuing an acting career while crashing with his flight attendant aunt in return for walking her dogs and cleaning her pool. He fills his days with weed, the occasional escort and his cynical best friend, but it's a joyless, disconnected existence. When a female friend of his aunt's comes to stay, he takes notice of everything he is letting pass him by. Lead actor Oliver Cooper co-wrote the script with director Joe Burke, and the film hews to an observational, low-key style.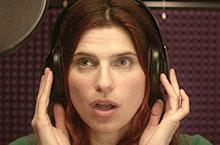 "In a World..."
Set against the world of movie-trailer voice-over announcers — how's that for L.A. specific? — this is the feature debut as writer-director for actress Lake Bell. She also stars as a woman trying to break into this male-dominated industry. The film boasts a strong supporting cast (Fred Melamud as Bell's highly competitive father creates a character that is a real piece of work), and it has a fresh and light feel, revitalizing the contemporary romantic comedy.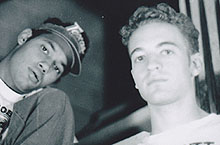 "Our Vinyl Weighs a Ton"
The story of the L.A.-based record label Stones Throw Records, known for forward-looking hip-hop and retro-soul, this documentary is a chronicle and a celebration. Founded by DJ Peanut Butter Wolf, the label has its roots in the death of Wolf's musical partner Charizma, giving an emotional undercurrent to the label's mission and the film itself. Directed by Jeff Broadway, "Our Vinyl" features footage from artists such as J Dilla, Madlib, Mayer Hawthorne and Dam-Funk, plus interviews with Questlove, Mike Diamond, Tyler the Creator and Kanye West.