HOLIDAYS
2013 gift guide: Kids
These gifts for kids teach them how to cook, give them pets to watch or play with, let them camp out or in, and light the way.
More gift guides: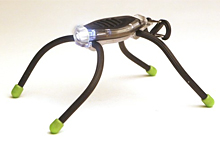 Another way to light the way
For the gadget-loving kid, a cool light for real camping or forts built in the dining room with blankets and furniture. BugLit, an LED flashlight, is shaped like a bug with legs that can wrap around backpack straps, table legs or branches. Or it can sit on a surface as a book light. $12.99, at outdoors stores or www.niteize.com.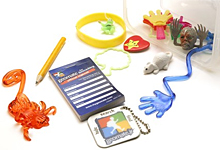 Technology on the move
Worried about kids devoted to their devices becoming too sedentary? A starter kit can get kids started in geocaching, a real-world treasure hunt that uses GPS to find locations with hidden notes, trinkets, challenges. The kit, from Geomate, includes a logbook, trinket prizes and a plastic box for carrying it all. $18.99, at www.llbean.com, www.kaplanco.com and www.fatbraintoys.com.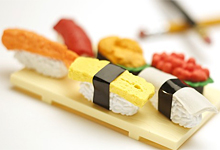 Sushi erasers
These may be the best stocking stuffers ever for kids who have stopped chewing on every small thing they encounter. A pack from manufacturer iwako contains six erasers, ranging from imitation tuna to fish eggs atop a rubbery blob of rice. They're available at several stores in downtown's Little Tokyo and Sawtelle Boulevard's Little Osaka in West L.A. Or, if you must, at Amazon and eBay. Prices range from $1 to about $6.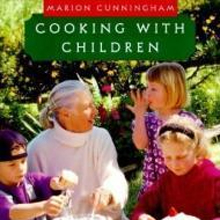 "Cooking With Children: 15 Lessons for Children, Age 7 and Up, Who Really Want to Learn to Cook" by Marion Cunningham
This book is a terrific introduction to basic cooking skills for kids who are old enough to handle a knife and stand at the stove. $27.95, widely available online.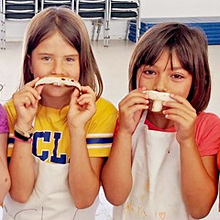 The Kitchen Kid cooking classes
This highly regarded Santa Monica group has summer camps and individual classes. They're popular, though, so you'd better hurry to sign up. They also are starting a subscription program called Raddish that will launch after the first of the year. It will include a monthly box of ingredients, recipes and instructions to help get your kids into the kitchen. Summer camp series is $80 to $525 and Raddish is $150 per month, at www.kitchenkid.com.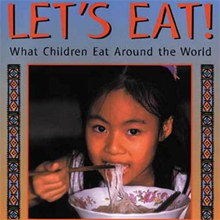 "Let's Eat! What Children Eat Around the World" by Beatrice Hollyer
A really sweet little book for young children featuring photographs and stories showing what kids eat around the world. A portion of the sales goes to Oxfam. $17.99, widely available online.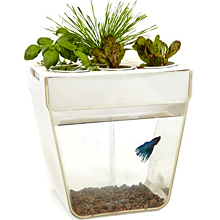 AquaFarm
Way cooler than Sea-Monkeys. The AquaFarm is a 3-gallon aquaponic aquarium: Fish waste fertilizes the plants above the tank, which in turn clean the water for the fish — and you. No more arguing over who has to clean the tank. As a bonus, this closed-loop ecosystem can supply you with wheatgrass, lettuce or basil. $59.99, at http://www.backtotheroots.com.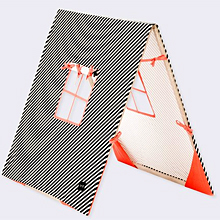 Ferm Living tent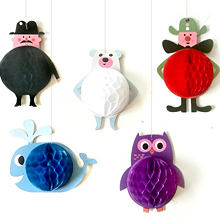 Honeycomb parade
These bits of cuteness are by Swedish designer Ingela Arrhenius, who finds her inspiration in 1950s and '60s illustrations. Each accordion animal can be kept folded as a card, opened and used as a gift topper or strung together with others as wall art. $12 each at Huset, 13161/2 Abbot Kinney Blvd., Venice, or at http://www.huset-shop.com.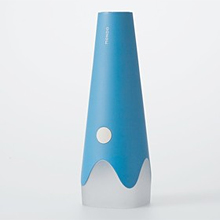 Mondo Torch light
This clever little flashlight from the new Japanese line Mondo comes with long-lasting, energy-efficient LEDs. But what really sets it apart is the playful yet smart design: whimsical matte colors and a translucent cone that allows the piece to stand up as a lantern or night light for the kid's bedroom. About $31. Emmo Home at South Coast Plaza in Costa Mesa, www.emmohome.com; www.mondo-web.com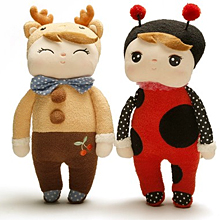 Plush toy dolls
Sometimes dolls don't get a fair shake. Not all of them are made from plastic and come with implausible figures that speak to a culture that wants girls to grow up too soon. Angela plush dolls come dressed as kids, bunnies, butterflies and bees, among other creatures. And they are, indeed, cuddly. They're available online, but we found ours at a real bricks-and-mortar store in downtown's Little Tokyo. Monkey Pants, 131 Japanese Village Plaza Mall, (323) 915-5300. $32.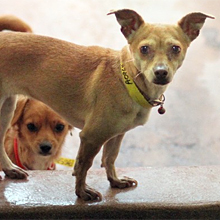 Dog on a leash
Kids need to be active much of the time, not just registered for a soccer team. And this gift not only requires activity and responsibility (check out this article for some things to consider), but it can make the giver a big hero: a dog. To get a rescue dog, try a city or county shelter, or a rescue-only pet shop. Or use a service like www.petfinder.com for a particular sort of dog. At worst, it will be Mom or Dad who gets the exercise. $100 to $350, depending on source, age and type of dog.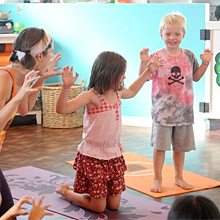 Yoga for kids
Kids are naturally flexible, so give them a chance to show off with a class at Zooga, a studio dedicated to kids and pregnant women with the philosophy that yoga should be fun. The kids might just get hooked on a balanced life. 4311 Overland Ave., Culver City. (310) 839-6642. www.zoogayoga.com.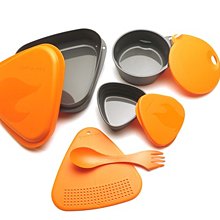 Mod meals
A groovy version of that easily dentable Girl Scout mess kit, this one, made in Sweden, is six pieces in bright plastic and perfect for camping, hiking or the beach. A drinking cup with lid doubles as a measuring cup. One utensil is knife, fork and spoon, and there's a clever if small cutting board and colander combo. $19.95, at www.adventure16.com.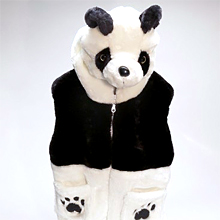 Fake-fur spirit hoods and toys
Sometimes it's a good idea for a kid to dress like a kid … rather than a mini-adult. And that could mean a fake-fur vest with a panda hood. And little pockets marked with paw prints. Ridiculous and whimsical at the same time. Kimono Ya in downtown L.A.'s Little Tokyo carries a smattering of fake-fur toys for kids. Hooded vest, $19.99. 123 Astronaut E.S. Onizuka St., (213) 626-0789.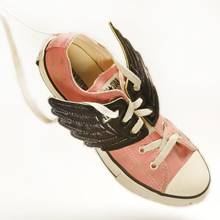 Wings for shoes
You read that correctly. They're called Shwings, and they attach to footwear via shoelaces. Best gift ever for a kid who dreams of being Mercury … or perhaps just dreams of racing through a day. They come in a variety of colors, but, naturally, silver is our favorite. You can also purchase butterfly wings, flames, hearts and lightning bolts (among other motifs). (And, yes, celebrity children have been photographed wearing them, but don't let that stop you.) Prices start at $8.95, at www.shwingsonline.com.