The Cheat Sheet
Fall Arts Preview
What are the most prom­ising per­form­ances, shows and events com­ing to South­ern Cali­for­nia — and for that mat­ter, the world — dur­ing the fall?
Wheth­er it's the dra­mat­ic­ally re­ima­gined and ex­pan­ded Stedelijk Mu­seum in Am­s­ter­dam, Ben­jamin Mil­lepied's latest bal­let or the open­ing of "The Book of Mor­mon," our crit­ics and writers help you single out the high­lights of a packed sea­son in ar­chi­tec­ture, art, clas­sic­al mu­sic, dance, theat­er and jazz.
For more in-depth cov­er­age, vis­it our com­plete fall arts pre­view.
Architecture | Christopher Hawthorne, architecture critic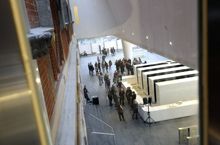 Stedelijk Museum
SEPTEMBER
In September the dramatically reimagined and expanded Stedelijk Museum in Amsterdam, which houses one of the finest collections of modern and postwar art in the world, will reopen after a closure of more than eight years. The Dutch firm Benthem Crouwel has not only freshened up the galleries in the Stedelijk's original 1895 building but added a sleek and seamless white addition — extending the museum out toward Amsterdam's Museumplein plaza — that locals have already nicknamed "the bathtub."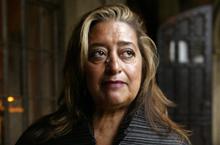 Broad Art Museum
NOVEMBER
Come November, the U.S. will see a pair of innovative museum buildings open on back-to-back days. At Michigan State University, Zaha Hadid's Broad Art Museum, a small building clad in pleated metal panels and named for MSU graduate Eli Broad and his wife, Edythe, will make its debut on Nov. 9, followed on Nov. 10 by the opening of Herzog & de Meuron's long, narrow and shed-like new building for the Parrish Art Museum on the eastern end of New York's Long Island.
Grand Park
OCTOBER
In Los Angeles, Grand Park, by the local firm Rios Clementi Hale Studios, will see its final and perhaps most dramatic phase, directly across Spring Street from City Hall, open on Oct. 7 to coincide with the next edition of the CicLAvia bike festival and street closure. That section of the park includes a wide event lawn flanked by a small pavilion on one side and a dog park on the other.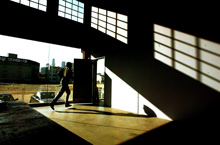 Southern California Institute of Architecture
NOVEMBER
The Southern California Institute of Architecture, long a hothouse for experimentation and settling now into middle age, will be spending most of the fall celebrating its 40th anniversary with lectures, exhibitions and other events. Highlights include lectures by the young Chicago architect Jimenez Lai (Nov. 14) and L.A.'s Neil Denari.
Art | Christopher Knight, art critic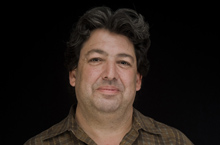 'Destroy the Picture: Painting the Void, 1949-1962'
OCT. 6-JAN. 14
Destruction as a creative act — especially in cut-up, shredded, gouged and otherwise brutalized abstract paintings made in the shell-shocked aftermath of World War II — is examined in 100 works by 25 American, European and Japanese artists. The show is the swan song for former MOCA chief curator Paul Schimmel.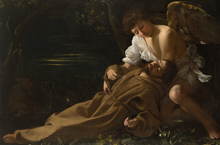 'Bodies and Shadows: Caravaggio and His Legacy'
NOV. 11-FEB. 10
As vivid painterly theater, dramatic images by Roman Baroque artist Michelangelo Merisi da Caravaggio (1571–1610) exerted profound influence on European art. Twenty painters from Italy, Spain, France and the Netherlands will be on view in the show, anchored by eight works by Caravaggio.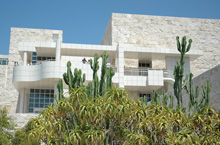 'Florence at the Dawn of the Renaissance: Painting and Illumination, 1300-1350'
NOV. 13-FEB.10
In the half-century before a plague known as the Black Death wiped out half the population of Italy plus much of Europe, change was stirring in the powerful Tuscan city of Florence. Scanning an era when painter Giotto di Bondone set aside stylized Byzantine decoration and poet Dante Alighieri wrote an imaginative narrative of traveling through hell, purgatory and paradise, this major international loan exhibition looks at new forms of devotional painting and storytelling art.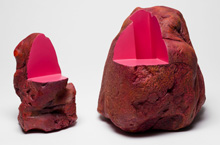 Ken Price Sculpture: A Retrospective
SEPT. 16-JAN. 6
Ken Price, the great Los Angeles sculptor who died in February at 77, always operated just below the threshold of first-tier international acclaim. Widely admired by a knowledgeable coterie of collectors, critics and other artists, he had the dubious misfortune to work with clay — an art material that, despite its ancient pedigree, languishes in a modern ghetto. All that is poised to change. Prepare to be bowled over.

Dance | Laura Bleiberg, dance writer
Diavolo
SEPT. 28-30
Diavolo's piece "Transit Space" was inspired by Southern California skateboard culture and will have its West Coast premiere at the Broad Stage. The company will also perform "Trajectoire," artistic director Jacques Heim's ship-rocking classic. It was 20 years ago that Heim, a California Institute of the Arts graduate, began his contemporary troupe, which mixes modern dance vocabulary and sensibility, with acrobatics, gymnastics and oversized equipment.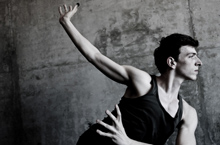 L.A. Dance Project
SEPT. 22-23
With Benjamin Millepied as director and Glorya Kaufman Presents Dance at the Music Center as the primary backer, L.A. Dance Project is the most hyped dance event of this season — or of any other, for that matter. L.A. Dance Project charges out of the gate this month with a new Millepied ballet, "Moving Parts," that has an original score by Project composer Nico Muhly, costumes by fashion designers Kate and Laura Mulleavy of Rodarte and a scenic design by New York City painter Christopher Wool.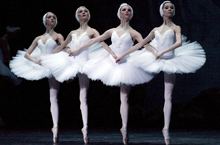 Mariinsky Ballet and Orchestra
OCT. 2-7
Despite a gorgeous score by Peter Tchaikovsky, "Swan Lake" didn't come into its own until its original production was re-choreographed by Marius Petipa and Lev Ivanov in 1895 for the dancers at the Mariinsky Theatre. That troupe has safeguarded it ever since, thanks to its impeccable style and devotion to the classical tradition. On the downside, the current production maintains the Soviet era's controversial happy ending. But few men and women surpass these dancers for refinement, symmetry and conviction.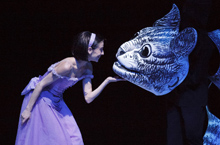 National Ballet of Canada
OCT. 19-21
When this troupe performed in Pasadena in 1988, Karen Kain was then one of its reigning ballerinas and Glen Tetley's one-act ballet "Alice" made its local debut. Now Kain is company artistic director. A co-production with London's Royal Ballet, "Alice's Adventures" is based on Lewis Carroll's beloved stories of a little girl's crazy trip down that topsy-turvy rabbit hole. The production's astonishing theatrical effects have been especially praised.
Theater | Charles McNulty, theater critic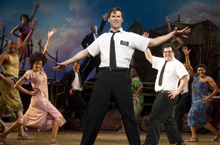 'Book of Mormon'
SEPT. 5-NOV. 25
"The Book of Mormon," from the creators of "South Park" and a co-creator of "Avenue Q," opens just as questions about Romney's religious background shoot to the fore. This irreverent satire about Mormon missionaries making a farcical bungle in an African village isn't the place to go for a theological introduction. But for much of mainstream America, the show can be viewed as an icebreaker, a willfully silly sendup of beliefs and practices that all faiths are vulnerable to.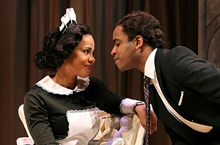 'By the Way, Meet Vera Stark'
SEPT. 18-OCT. 28
Lynn Nottage, Pulitzer Prize-winning author of "Ruined," explores the racial politics of Hollywood in the
1930s through the journey of a maid who becomes a scene-stealing Hollywood actress. Directed by Jo Bonney and starring Sanaa Lathan, the play serves up its social critique in the screwball style that defined the movie era.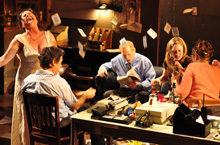 'Gatz'
NOV. 28-DEC. 9
Elevator Repair Service pays theatrical homage to every shimmering sentence in F. Scott Fitzgerald's "The Great Gatsby" in this marathon performance that occupies a dusky realm somewhere between reading and dramatization.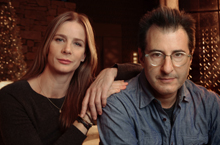 'Other Desert Cities'
NOV. 28-JAN. 6
Jon Robin Baitz's critically esteemed Broadway drama about an adult daughter writing a family memoir concerning the tragic death of her anti-war activist brother causes great tumult in the Palm Springs household of her Ronald Reagan Republican parents. A domestic dramatic comedy rife with pungent punch lines, the play offers a sly reminder of the misleading nature of stereotypes — a lesson that will be useful no matter which party scores a victory in November.
Classical music | Mark Swed, music critic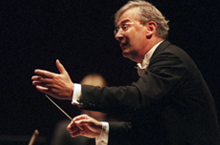 Beethoven 'Missa Solemnis' and Ninth Symphony
NOV. 19-20
The Philharmonic Society of Orange County enters into the final stretch of its multiyear late Beethoven survey with the great one's biggies. The honors go to John Eliot Gardiner and his exciting period instrument band, Orchestre Révolutionnaire et Romantique.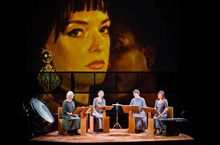 David Lang: 'love fail'
DEC. 1
The composer of the dazzlingly ethereal, Pulitzer Prize-winning choral work "Little Match Girl," turns now to a quirky look at the Tristan and Isolde legend. He has the help of the wondrous vocal ensemble Anonymous 4 and the great lighting designer Jennifer Tipton.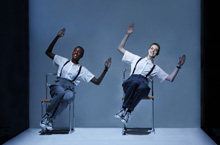 'Einstein on the Beach'
OCT. 26-28
Will it or won't it come to L.A.? There is a last-ditch fundraising effort to bring to L.A. next year this revival of the work that changed the face of opera and performance in America. But time is, so to speak, running out on "Einstein" and its creators, Philip Glass and Robert Wilson, both of whom are in their 70s. You have to see it to believe it, and Berkeley is a sure bet.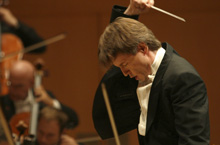 Esa-Pekka Salonen
NOV. 13-DEC. 9
The Los Angeles Philharmonic's conductor laureate comes to town not only for his annual two late fall weeks with his old band but also brings his current London one, the Philharmonia. He will cover a lot of territory, including a multimedia performance of Berg's "Wozzeck" with the Philharmonia to a small festival of the Polish composer, Witold Lutoslawski, with the L.A. Phil, and stops along the way in Santa Barbara and Costa Mesa.
Jazz | Chris Barton, jazz critic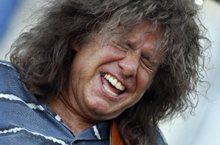 Patt Metheny Unity Band
SEPT. 24 AND 28
After two solo albums that explored how far Metheny could go alone (including a wildly ambitious extension of the one-man-band concept in his Orchestrion project in 2010), the jazz guitarist is back to exploring his collaborative side with his Unity Band, which released its first album this year. Joined by some new foils in Dave Holland's saxophonist Chris Potter and fiery young bassist Ben Williams, Metheny sounds every bit as unique sharing his talents with others.
Angel City Jazz Festival
OCT. 5-14
Its multiple settings may be less picnic-friendly than its festival brethren, but this year's installment marks another can't-miss couple weeks for L.A. jazz fans. The festival is built around the theme of artists paying respect to their mentors; its centerpiece remains the Ford Amphitheatre, with a lineup boasting trumpeter (and USC faculty addition) Ambrose Akinmusire with fire-breathing saxophonist Archie Shepp. But later shows with Myra Melford, Anthony Wilson with Jim Keltner, Bill Frisell and Vijay Iyer with Steve Coleman are every bit as essential.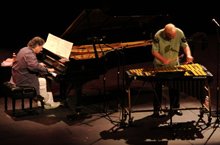 Chick Corea and Gary Burton
OCT. 6
Even after 40 years together, Corea and Burton still haven't run out of topics for musical conversations, which have netted the evocative piano-vibraphone duo five Grammy Awards, including in 2009 for the album "New Crystal Silence." The pair's latest collaboration, "Hot House," features a diverse selection of covers, including the Beatles' "Eleanor Rigby" and Thelonious Monk's "Light Blue" delivered with the same sympathetic, inventive style sure to draw awards night attention again.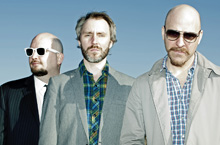 'The Bad Plus'
OCT. 9
This trio may have burst on the scene with a variety of inside-out covers of songs from the alt-rock universe, including Blondie, Aphex Twin and Nirvana, but beneath all the headlines was a group of ferocious, dedicated improvisers. Pianist (and thoughtful blogger) Ethan Iverson has proved himself to those who once thought his sound lay outside the tradition with recent performances with Tootie Heath and Billy Hart, and in the egalitarian confines of the Bad Plus, he's helping blaze a new trail.