The Cheat Sheet
'

Breaking Bad' to 'Justified': Killing off your favorite stars

By Glenn Whipp

Amid the zom­bies and the meth heads and the war­ri­or eu­nuchs, today's tele­vi­sion land­scape can be a pretty dan­ger­ous place, with death lurk­ing around every corner. Just ask these five char­ac­ters who met mem­or­able ends this sea­son.

Key: One head­stone: Sniffles | Two head­stones: Dab­bing of eyes | Three head­stones: Weep­ing | Four head­stones: Sack­cloth and ashes | Five head­stones: Two weeks of mourn­ing, fol­lowed by a year's worth of ther­apy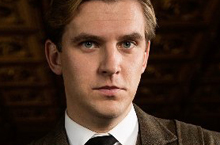 Matthew Crawley | 'Downton Abbey'
Actor: Dan Stevens

Car accident, minutes after joyfully welcoming his newborn son into the world.





Lax road rules, along with the failure of the actor to re-up for the series.





Jaw-dropping, even if it did feel shoehorned into the season's final moments.





Lady Mary's back on the market! And Downton doesn't have to worry about an heir!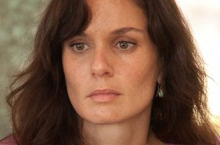 Lori Grimes | 'The Walking Dead'
Actress: Sarah Wayne Callies

Passed out and bled to death during emergency C-section. Cherry on the top: Son Carl compelled to shoot her in the head to prevent reanimation.





Blood loss occurring during her unfortunately timed, zombie-induced labor.





Through the roof!





Affords a noble end to a character that we'll charitably call "problematic" and leave it at that.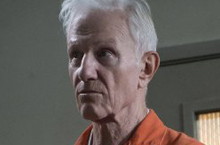 Arlo Givens | 'Justified'
Actor: Raymond J. Barry
- Death -

Shivved in the chest with a pair of barber's shears during prison room rumpus.




- Assailant -

Former Harlan County Sheriff Hunter Mosley.




- Shock value -

Pretty high. Tough old bird Arlo had seemed to come out on top in this scrape because, we figured, he was too mean to die.




- Effect on story -

Provides Deputy Marshal Raylan Givens one final moment with his estranged father, whose parting, whispered words to his son are fitting and proper: "Kiss my ... ."

- Grief meter -




Mike Ehrmantraut | 'Breaking Bad'
Actor: Jonathan Banks

Shot in the chest while sitting in a parked car.





Nemesis Walter White.





Yes, it's "Breaking Bad" and lots of people die. But not Mike! You cannot kill Mike! Wait ... whaaaat?!





Mike's final moments — sitting on a river bank, watching the water flow — were pure poetry. Final request to Walter ("Shut the ... up and let me die in peace") wasn't bad either.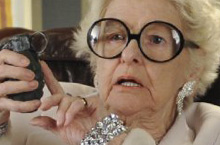 Colleen Donaghy | '30 Rock'
Actress: Elaine Stritch

Heart attack while laying one last guilt trip on son Jack.





The Grim Reaper (who is black, she assumes, "what with the hoodies he wears").





Had threatened to die so many times that, even at 87 years, it seemed as though she'd be around to cry wolf much longer.





Gives Jack the opportunity to deliver the greatest eulogy of all time — with an assist from Kermit the Frog — while Colleen looked up from her throne in hell.