Where is the cheapest pizza near you?
Forget your gourmet broccoli-covered-wood-fired-thin-crust-gluten-free pizza. Sometimes you just need a cheap and greasy slice and you need it now. Plug in your address to compare the competition among the nation's three largest pizza chains.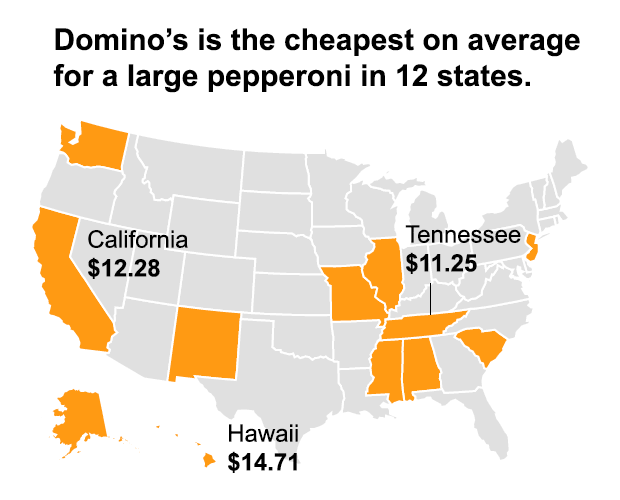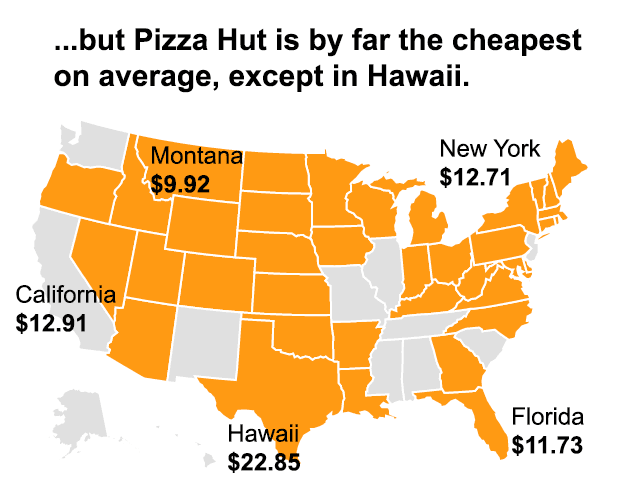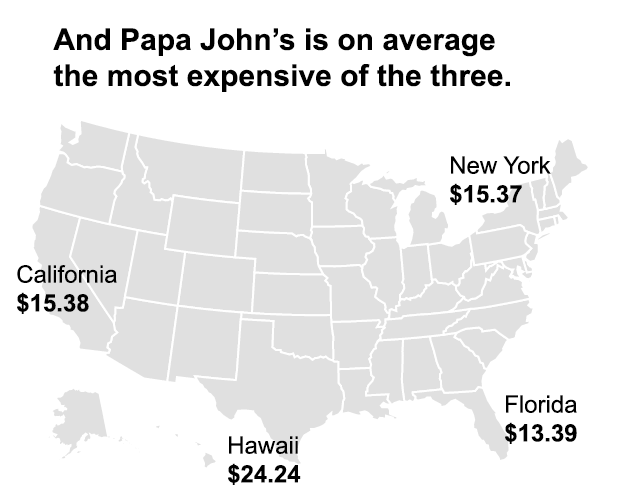 Note: Prices are based on the non-promotional carryout costs sampled July-August 2015.
Sources: The companies, AggData, Times reporting, Leaflet, CartoDB, OpenStreetMap
Additional programming by Thomas Suh Lauder and Priya Krishnakumar. Photos by Anne Cusack.
Distance, price or quality? How do you choose a pizza place?