Who they were
Connecticut school shooting victims
A gunman forced his way into Sandy Hook Elementary School in Newtown, Conn., killing 20 children and six adults before committing suicide at the scene. Authorities have said the shooter, identified by law enforcement sources as Adam Lanza, 20, also killed his mother at their home prior to his rampage at the school.
Charlotte Bacon, 6
Daniel Barden, 7
Rachel D'Avino, 29, school staff
Olivia Engel, 6
Josephine Gay, 7
Dawn Hochsprung, 47, principal
Dylan Hockley, 6
Madeleine F. Hsu, 6
Catherine Violet Hubbard, 6
Chase Kowalski, 7
Nancy Lanza
Jesse Lewis, 6
Ana Grace Marquez-Greene, 6
James Mattioli, 6
Grace McDonnell, 7
Anne Marie Murphy, 52, special education teacher
Emilie Parker, 6
Jack Pinto, 6
Noah Pozner, 6
Caroline Previdi, 6
Jessica Rekos, 6
Avielle Richman, 6
Lauren Rousseau, 30, substitute teacher
Mary Sherlach, 56, school psychologist
Victoria Soto, 27, first-grade teacher
Benjamin Wheeler, 6
Allison N. Wyatt, 6
Charlotte Bacon, 6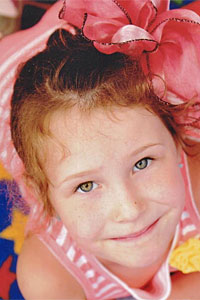 Charlotte's uncle, John Hagen, remembered her as a girl who ran off the edge of a pontoon and jumped into a lake without a sliver of hesitation.
She loved animals, especially dogs, and her favorite place was the zoo. Using persistence to get her way, as she did with the holiday outfit, was typical of Charlotte.
"She was a fearless little girl. She was able to talk to any adult and carry on a conversation," Hagen said. "She was outgoing. She would walk into room and just light up a room, she really would. She was a strong-willed young woman."
Charlotte, who had curly dark red hair and blue eyes, was born in Chicago and moved to Connecticut with her family four or five years ago. Her father, Joel Bacon, is a scientist and her mother, JoAnn, is a homemaker, Hagen said.
Her brother, 9-year-old Guy, was also a student at Sandy Hook and survived the shooting.
Daniel Barden, 7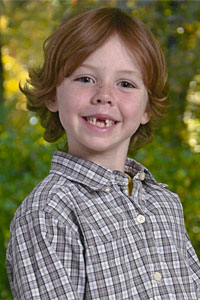 Daniel played the drums in a band with his brother James and sister Natalie, said his aunt Kathleen Giblin.
The Barden siblings were following in the footsteps of their father, Mark, a musician who performs locally.
Daniel also loved reading, swimming, soccer, foosball and chess, Giblin said.
In a photo provided by the family, Daniel has red hair, blue eyes and freckles. His two front teeth are missing.
The Barden family issued a statement describing Daniel as "always smiling, unfailingly polite, incredibly affectionate, fair and so thoughtful towards others, imaginative in play, both intelligent and articulate in conversation: in all, a constant source of laughter and joy."
Rachel D'Avino, 29, school staff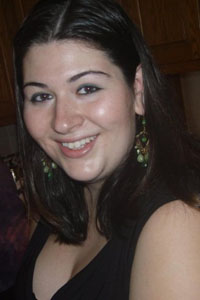 Rachel D'Avino, 29, was working toward a doctorate at the University of Saint Joseph in Hartford. Her family said in an obituary that she had just finished her final requirements to become a board-certified behavior analyst, an occupation that had become her passion. Her best friend, Tony Cerritelli, had recently asked her parents for permission to marry her — he planned to propose Christmas Eve.
She loved animals, photography and karate. She had a knack for cooking and baking. But her biggest passion, her family wrote, was working with autistic children as a behavioral therapist. She treated her students like family, the obituary said, throwing holiday and crafting parties and welcoming them into her home.
A close friend from college said D'Avino was a recent hire at Sandy Hook Elementary School, where she worked in special education. "She was one of the funniest, loudest, happiest people ever," said the friend, who asked that her name not be used out of respect for the family. "She was willing to do absolutely anything for the kids she worked with."
Olivia Engel, 6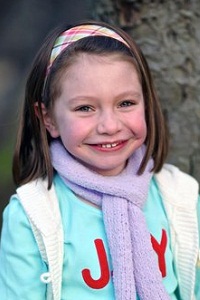 At age 6, Olivia Engel seemed the life of the party. Seen in pictures shared by family friends, she visited Santa Claus and ate birthday cake, swung a pink baseball bat and posed on a boat, modeled a white dress and made silly faces.
"She loved attention," Dan Merton, a longtime friend of the Engel family, said. "She had perfect manners, perfect table manners. She was the teacher's pet, the line leader."
On Friday, Merton said, she was excited to come home after school and make a gingerbread house.
"Her only crime," he said, "is being a wiggly, smiley 6-year-old."

Josephine Gay, 7
Josephine Gay loved the color purple so much that her family asked those attending her funeral to wear purple. "She lived seven years, inspiring friends and family with her beautiful smile, loving heart, and playful spirit," her obituary, posted on the Hull Funeral Service's website, reads. The family is creating a charitable fund in her honor — a celebration of her "joyful and giving spirit," the obituary says. Josephine turned 7 three days before the Newtown shooting.
Dawn Hochsprung, 47, principal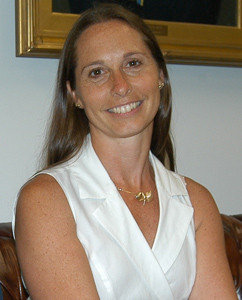 Principal Dawn Hochsprung, 47, was an irrepressible and happy administrator, beloved by students and parents alike. A married mother of two adult children, plus three stepchildren, she was also working toward her doctorate of education at the Esteves College of Education at the Sage Colleges near Albany, N.Y., an intense 27-month program that required her to attend courses on Friday evening and all day Saturday.
Esteves College Dean Lori Quigley said Hochsprung talked about making her school's environment positive and "was all about school safety. … I have to say — her smile — you can see it in pictures. She is nonstop smiling. You rarely come across people who are as positive in their outlook, not only in life, but in their jobs. She really saw her job as serving her community."
Dylan Hockley, 6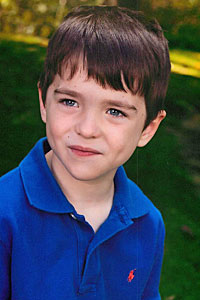 Dylan Hockley lived with his family across the street from the gunman and his mother, Nancy Lanza, 52, who was found dead in her home.
Dylan was born in Winchester, England, on March 8, 2006, according to an obituary.
In addition to his parents, Ian Thomas Hockley and Nicole Marie Hockley, he is survived by his brother, Jake Alexander Hockley; grandparents Henry and Theresa Moretti of Cranston, R.I.; grandparents Thomas and Ivy Hockley of Eastrea, England; and uncles Kevin Hockley of Peterborough, England, and Gary Hockley of Chicago.
Madeleine F. Hsu, 6
Madeleine Hsu, 6, was a small, shy child who often wore colorful and flowery dresses, said Karen Dryer, a neighbor who lives across the street from the Hsu family. While the family had not lived in the neighborhood long, Dryer said Maddie got along well with the other children and helped comfort her son, Logan, when he was afraid of getting on the school bus. Maddie also loved to pet Dryer's golden retriever. "Her eyes would light up, she loved my dog," she said.
Catherine Violet Hubbard, 6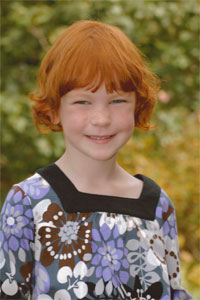 Catherine Violet Hubbard was a first-grader at Sandy Hook Elementary school. On Saturday, her parents declined to speak with reporters, but emailed a statement: "We are greatly saddened by the loss of our beautiful daughter Catherine Violet and our thoughts and prayers are with the other families who have been affected by this tragedy."
Catherine was known for her love of animals and constant smile, the Hubbard family said in an obituary released Sunday. The family said it "prays that she, all the other students of Sandy Hook Elementary and all those affected by this brutal event find peace in their hearts."
Chase Kowalski, 7
Chase Kowalski liked the outdoors. He often played in the backyard of his family's ranch home and rode his bicycle. Kevin Grimes, a neighbor, said Kowalski visited him last week and spoke about completing his first mini-triathlon. "You couldn't think of a better child," Grimes said.
Nancy Lanza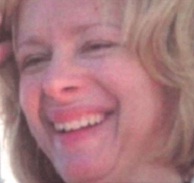 Nancy Lanza, mother of the shooter, was killed at home by her son, Adam Lanza, according to law enforcement sources, before he drove to Sandy Hook Elementary School.
Rhonda Cullens, 52, who lives around the corner from the Lanza home on Founders Lane, described her as a short, thin woman with strawberry blond hair, a stay-at-home mother with two sons. Another neighbor, Gina McDade, said Nancy Lanza was "always chatty and well put-together."
"She was a social person," McDade said, adding that she felt sorry for Lanza and "the tarnishing of her family."
Jesse Lewis, 6
Jesse Lewis was a playful child, a character who could make people laugh. On a trip to the beach with family and neighbors, he ran straight into the water with all his clothes on, which made for a soggy car ride home, The Register Citizen of Connecticut reported. When he wanted to cheer someone up, or sometimes when he was angry, 6-year-old Jesse would scrunch his face, hunch over, and hike up his pants in an "old man" act. "He was infectious," Dave Foster, a neighbor, told the paper. "You could be in a foul mood and he would come up with something out of left field to put a smile on your face." Lisa Dismont, a Sandy Hook resident, said Jesse would play with the horses in his family's stable, some of which the family owned. "He was a happy boy," she said.
Ana Grace Marquez-Greene, 6
Ana Grace Marquez-Greene was the daughter of jazz saxophonist Jimmy Greene. On his Facebook page, Greene wrote: "Thank you for all of your prayers and kind words of support. As we work through this nightmare, we're reminded how much we're loved and supported on this earth and by our Father in heaven. As much as she's needed here and missed by her mother, brother and me, Ana beat us all to paradise. I love you sweetie girl." According to the CBC News website, Greene taught for three years at the University of Manitoba's school of music before moving to Newtown in July. A close friend of the family, Steve Kirby, described Ana and her older brother, Isaiah, to CBC News as "really talented, beautiful children. Picture-book children, and obedient and spiritual — you know, the kind of kids you want moving in next door." The family's former pastor, Terry Janke, of Whyte Ridge Baptist Church in Winnipeg told CBC News that the church held a vigil in honor of Ana on Friday. "Ana was just a sweet little girl," he said. "I mean, she just had a big smile on her face."
James Mattioli, 6
James Mattioli, 6, was described as a fun-loving energetic child in an obituary released by family members. A sports fan, he enjoyed playing baseball, basketball, swimming, arm-wrestling and hockey, which he often played with his best friend Christopher and his cousin George. The family described him as remarkably considerate, often helping his father with yardwork and recently choosing to forgo a gift so that the money could be spent on one for his grandfather. James loved hamburgers with ketchup, his dad's omelets with bacon, and his mom's french toast. He also wanted to know how old he needed to be to order a 'footlong' sandwich at Subway.
Grace McDonnell, 7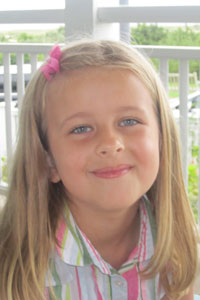 Grace McDonnell lived a few miles southeast of the elementary school where a gunman took her life on Friday. At the door of the home on Saturday evening, a man in a plaid shirt declined to talk about Grace. He would not give his name. "We ask you to respect the family's privacy," he said. A young boy and girl peeked out from behind him in the doorway. "We are dealing with it," he said politely before closing the door.
The family has released a statement: "We are overwhelmed by the outpouring of love and support from so many people. Our daughter Grace was the love and light of our family. Words cannot adequately express our sense of loss."
Across the street, Andrew Domingos, 21, confirmed that Grace McDonnell lived in the house with her parents. Like Grace, Domingos had attended Sandy Hook Elementary School. He can't believe this would happen here. "It's shocking," he said. "This is the last town where this would occur."
Anne Marie Murphy, 52, special education teacher
Anne Marie Murphy, 52, died shielding the students she loved, authorities told her parents. Her body was found covering a group of children who died with her in the classroom that day, among them 6-year-old Dylan Hockley, according to the Danbury News-Times in Connecticut. Dylan, whose family said he had special needs, loved his "amazing" teacher and pointed to her photo on their fridge daily, the News-Times reported. "A first responder said she was a hero," Murphy's father, Dr. Hugh McGowan, told Newsday. "You don't expect your daughter to be murdered. It happens on TV. It happens elsewhere." The sixth of seven children who grew up in Katonah, N.Y., Murphy was remembered as a happy soul and a good mother, wife and daughter. She loved walking and the arts, and was witty and hard-working. She is survived by her husband, Michael and her four children – Kelly, Colleen, Paige, and Thomas. She is also survived by her parents and six siblings. She will be buried in New York, near her hometown of Katonah.
Emilie Parker, 6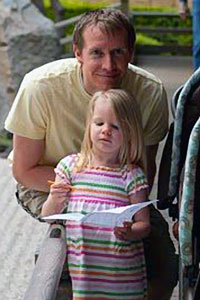 When her friends were feeling sad, Emilie Parker reached for the markers and colored pencils that she almost always carried.
"She never missed an opportunity to draw a picture or make a card for those around her," her father, Robbie Parker, said. "I can't count the number times Emilie… rushed to grab a piece of paper to draw them a picture or write them a note."
She was bright, creative and loving, particularly to her 3- and 4-year-old sisters, Parker said. She taught them to dance, to read, to do arts and crafts. "They looked up to her," Parker said. "It would be really sweet to see the times when one of them would fall or one of them would have their feelings hurt and would run to Emilie to get their support and hugs and kisses."
Her father was teaching her Portuguese. The last words they exchanged were in that language, as Emilie got ready for school and Parker got ready for work.
She said good morning and asked how her dad was doing. Parker said he was doing well. She said she loved him.
"And I gave her a kiss," Parker said, "and I was out the door."
Jack Pinto, 6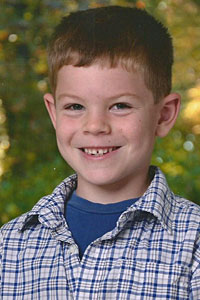 Jack Pinto loved playing sports — flag football, baseball, basketball, wrestling and skiing were among his passions, his family said in an obituary released Sunday. His family described him as "incredibly loving and vivacious" with a "lively and giving spirit and steely determination."
He idolized New York Giants receiver Victor Cruz, his favorite player, to the point, Cruz was told, that his parents were considering burying the boy in Cruz's jersey, according to an Associated Press report.
Cruz, who was moved by the reports of his young fan, wrote the words "Jack Pinto ' My Hero'" on one shoe and "R.I.P. Jack Pinto" on the other before Sunday's game.
According to Reuters, the first grader was also a member of the Newtown Youth Wrestling Assn. A Twitter account for the wrestling association said: "We're sad to announce we've lost one of our youngest wrestlers. Our hearts ache for his family & all the families."
"Jack will forever be remembered for the immeasurable joy he brought to all who had the pleasure of knowing him, a joy whose wide reach belied his six short years," his family said in his obituary.

Noah Pozner, 6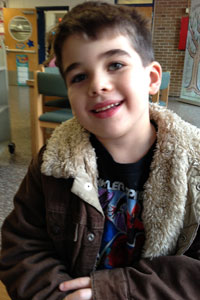 Noah Pozner was "very very bright and mature," said his uncle, Arthur Pozner.
"The questions he kept asking me, highly technical questions about a lot of things," said Pozner, like how appliances and electronics worked. "He was curious about everything in life."
Noah loved playing video games and was a social child, said Pozner, but he was also reserved, sometimes serious, and when he spoke to grown-ups "he would speak on an equal basis, like an adult."
"The way he looks at people, his expression on his face," said Pozner. "He would look into your eyes and analyze your answer, and maybe ask more questions. And he'd try to process everything."
Noah's twin sister, Arielle, is a first-grader at Sandy Hook but assigned to a different classroom, according to the Associated Press. She survived the attack.
Caroline Previdi, 6
Caroline Previdi, green-eyed and just 6, promised her even younger neighbor she'd be there for him. Little Logan was just starting school, and he had panic attacks. "She proclaimed herself my son's protector on the bus," Karen Dryer told the Los Angeles Times. Dryer said Caroline and another shooting victim, Madeleine Hsu, held Logan's hand while he boarded the bus and sat next to him during the short ride to Sandy Hook Elementary School. (Logan didn't go to school last Friday, so he was safe.) In a Facebook post on a page dedicated to Caroline, college student Taylor Smith recalled the "beautiful angel" she said she knew. In her note, Smith promised to see her again and "play soccer and hide-and-go-seek like we always did when I came over. You showed me what it was like to be a kid again…" Others left notes for Caroline and her family on the page and called for prayers. As Newtown and the nation continued to grieve, Amy Targett wrote: "Rest in peace baby cousin."
Jessica Rekos, 6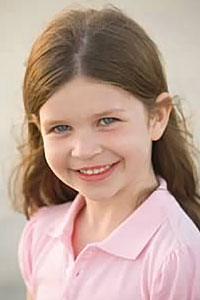 Jessica Rekos, lifelong Sandy Hook resident, loved all things to do with horses. She watched movies about them, read books about them, and they were often featured in the 6-year-old's drawings and stories. Her parents had promised her a real horse when she was older.
This Christmas, she'd asked Santa for new cowgirl boots and a cowgirl hat, her parents said in an obituary released Sunday.
"Jessica was our first born. She started our family, and she was our rock," they said. "She had an answer for everything, she didn't miss a trick and she outsmarted us every time."
The Rekos family dubbed Jessica "our little CEO" because of her knack for carefully laid plans.
"We cannot imagine our life without her," the family wrote. "We are devastated."
She is survived by her parents, Krista and Richard, and her brothers Travis and Shane.
Avielle Richman, 6
Avielle Richman had many loves. Music, archery, horseback riding, kung fu and "participating in super hero adventures" are among the few passions the 6-year-old held, according to an obituary in the local Newtown Bee. Annette Sullivan, her horseback riding trainer, told the Connecticut Post that Avielle giggled "when she trotted" and had an infectious smile that "could get her out of anything." Avielle was hoping for an Easy-Bake Oven from Santa "because she wanted to be able to make her mom cookies," Sullivan told the newspaper. Born in San Diego, Avielle moved to Connecticut in 2011 with her parents Jennifer and Jeremy, her obituary says. The family plan to establish a memorial fund.
Lauren Rousseau, 30, substitute teacher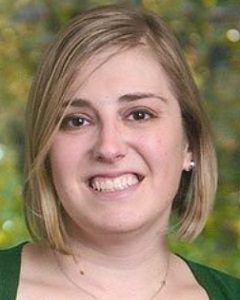 After six years as a part-time substitute teacher, Lauren Rousseau, 30, became a full-time substitute teacher at Sandy Hook Elementary School last fall, according to reporter Robert Miller of the Danbury News-Times. Her mother, Teresa Rousseau, who is a copy editor at the News-Times, told the paper that her daughter lived at home. Working at Sandy Hook "was the best year of her life," said Teresa Rousseau.
"She had so many interests — music, dance, theater," her mother said. Her boyfriend told the paper they had planned to see "The Hobbit," then attend a party on the night of the shooting.
Mary Sherlach, 56, school psychologist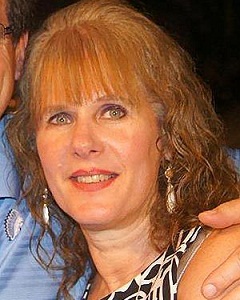 Mary Sherlach enjoyed traveling with her husband, Bill. She spent her time in the garden, at the theater or nestled with a book. She also "truly enjoyed working" with staff, parents and children at Sandy Hook Elementary School in Newtown, Conn., according to her teacher Web page. Sherlach described herself as "always ready to assist in problem solving, intervention and prevention."
Her Web page said she had worked at the school as a psychologist since 1994. It described her and her husband, married for more than 30 years, as the "proud parents of two beautiful daughters, ages 25 and 28."

Victoria Soto, 27, first-grade teacher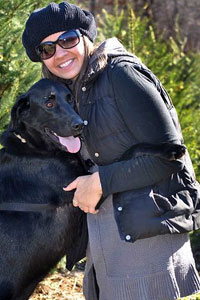 In the face of danger, she protected her students. As the gunman approached Room 10 on Friday morning, first-grade teacher Victoria Soto gathered her students and hid them in a closet.
"Regardless of the intimate details of what took place in that classroom," Soto's cousin Jim Wiltsie said, "she was doing what was right in her heart and what she was doing to protect her kids."
Soto, 27, was in her third year of teaching first grade at Sandy Hook, she wrote on her teacher's page for the school website. She graduated from Eastern Connecticut State University with degrees in elementary education and history. Before her death, she was studying for her master's degree in special education at Southern Connecticut State University.
Soto lived in Stratford, Conn., with her black lab Roxie. She loved books, flamingos and the New York Yankees.
Benjamin Wheeler, 6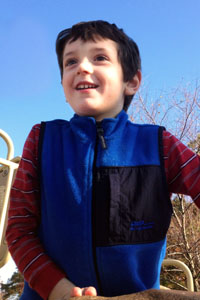 Benjamin Wheeler loved his older brother Nate. His family described Ben as a "devoted fan."
Together, Ben, 6, and Nate, 9, "filled the house with the noise of four children," the Wheeler family said in a statement.
The Tiger Scout, piano player and soccer player had a desire to learn and eagerly awaited the school day where he had a growing group of friends, his family said.
On Friday — the day a gunman stormed his elementary school—Ben let his mother Francine in on his career plans: "I still want to be an architect, but I also want to be a paleontologist, because that's what Nate is going to be and I want to do everything Nate does," he said, according to the family's statement.